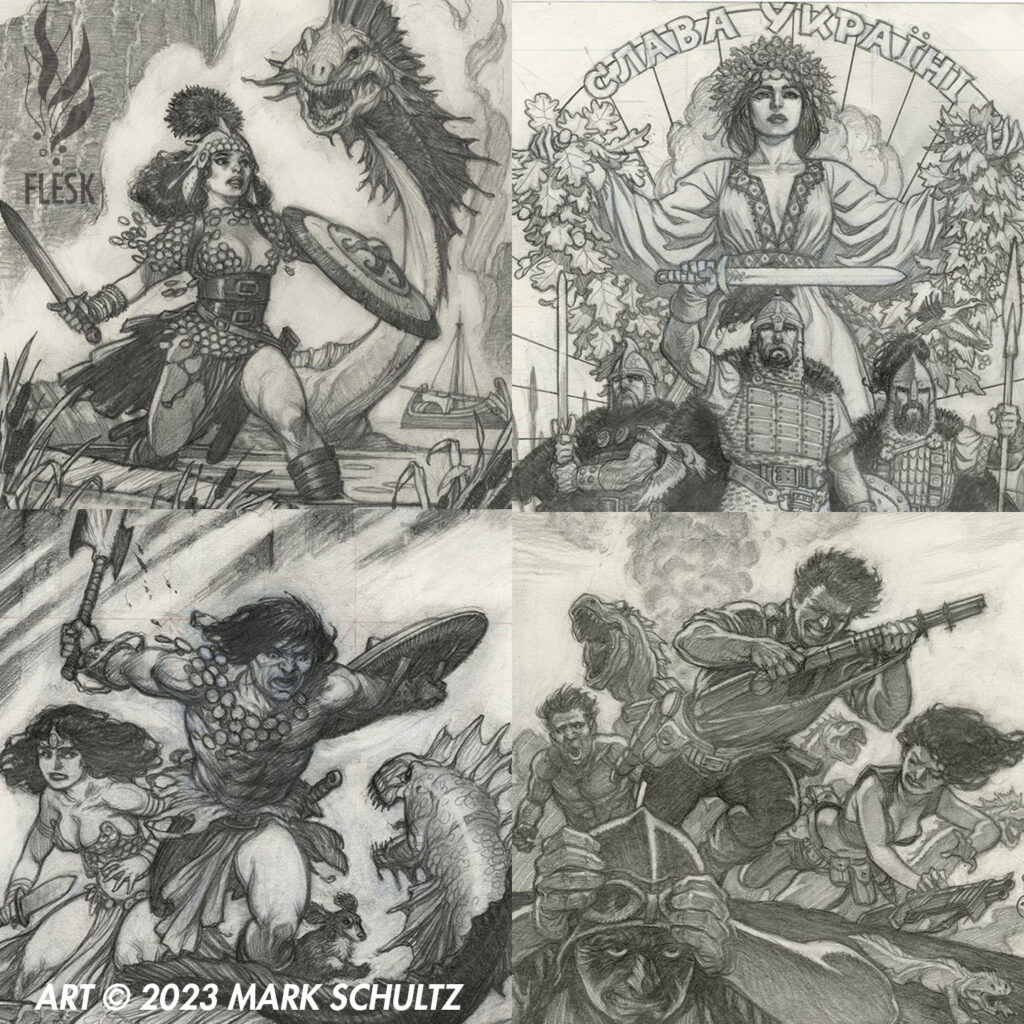 Hi, everyone,
We have posted new Mark Schultz original art for sale!

We have added a fresh batch of Mark Schultz original art on our Flesk website. Everything that is currently available is posted and 100% of the funds go directly to Mark.

There are published brush and ink pieces, personal carbon art, and works from Storms at Sea. These originals are gorgeous in person!

Here's the link to view what is available:
https://www.fleskpublications.com/mark-schultz-original-art
Enjoy,
John
Flesk Publications
Flesk Publications on Facebook
Flesk Publications on Instagram
Text copyright © 2023 John Fleskes. Photos by Vicky Lien and John Fleskes and © 2023 . Videos © 2023 Flesk Publications. Artwork © 2023 its respective artists. All rights reserved.