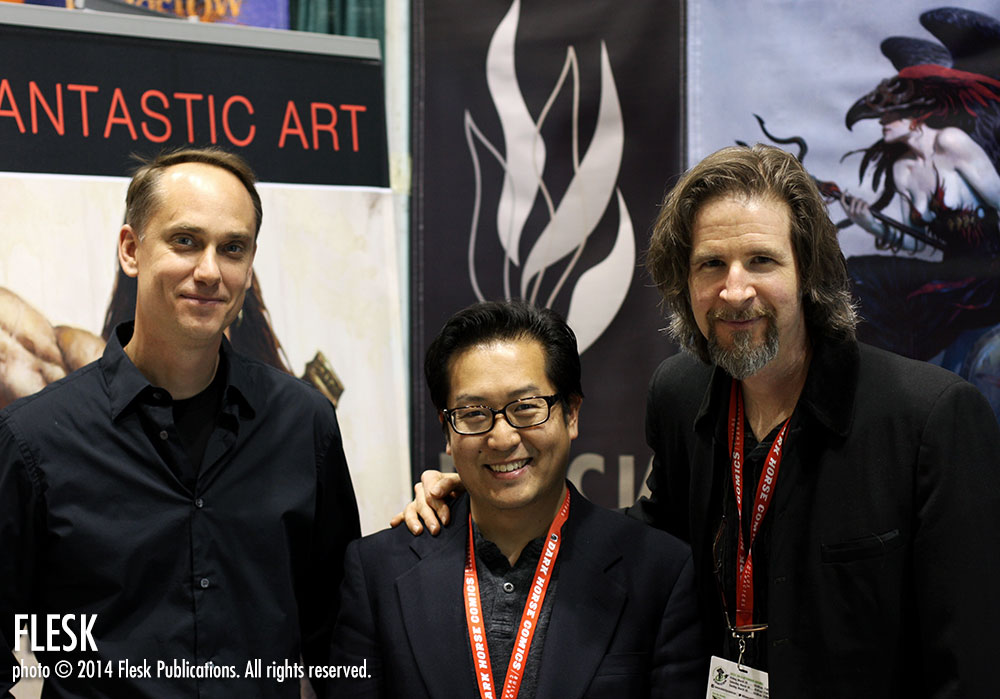 Hi, all,
We're having a great time here this weekend in Seattle at the Emerald City Comicon. The show sold out in advance and the crowds have been thick. We've been having a lot of fun and appreciate how many people have been stopping by. I brought three times the amount of books that we brought last year and we are already down to the last 10% of stock with one more full day to go!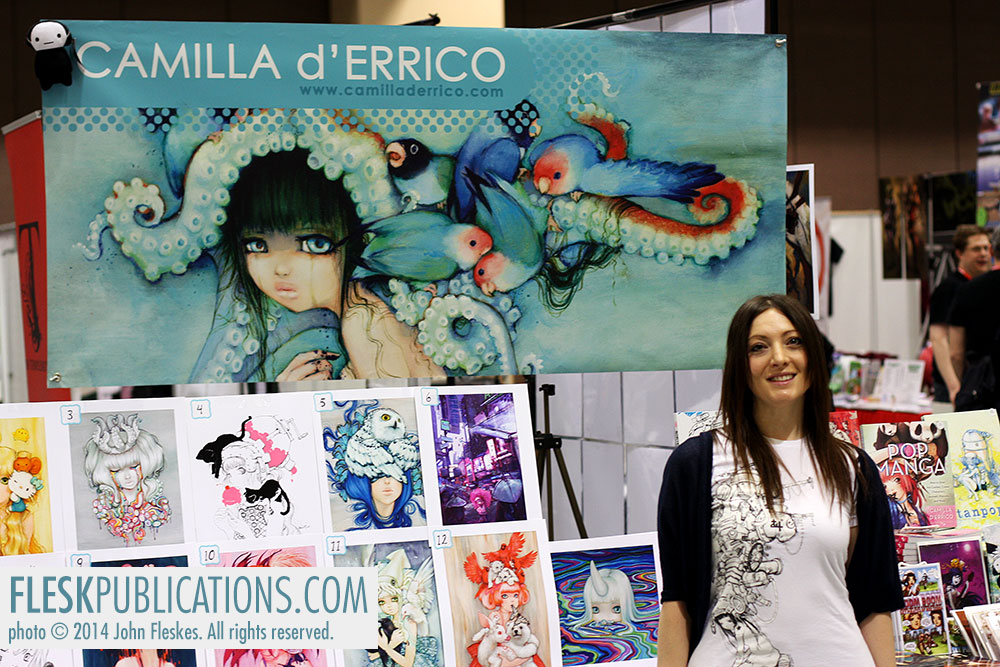 Here's a picture of Camilla d'Errico just before Saturday's opening time at her booth. Camillia will be a special guest at Spectrum Fantastic Art Live this coming May!
Enjoy,
John
John Fleskes
Flesk Publications
Flesk Publications on Facebook
Spectrum Fantastic Art
Spectrum Fantastic Art Live
Spectrum Fantastic Art Live on Facebook
Text and photographs copyright © 2014 John Fleskes. Artwork copyright © 2014 its respective artists. All Rights Reserved.