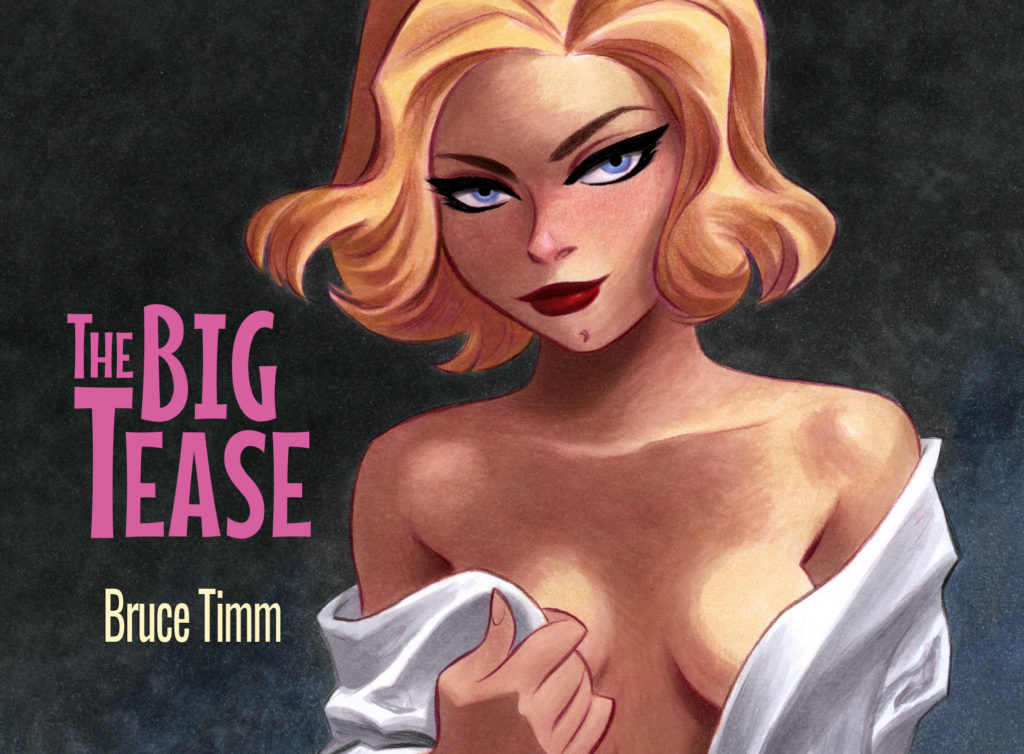 A big note of thanks to everyone who has pre-ordered our upcoming Bruce Timm book so far! We've had a tremendous response. It is very helpful when people pre-order since not only does it help us to pay our initial printer bill, but it also helps me to determine the print run. I enjoy how many books that we sell direct since we like the relationship that we have with all of you. Thank you!
The Big Tease collects his three Teaser collections—released from 2011 to 2013 and long sold out—plus Surrender, My Sweet from 2015. In addition, Timm has created new material especially for this collection and delved into his personal archives to share pieces not shown before. These culminate in more than 75 additional pages of material not reproduced in any of his previous Naughty and Nice collections. In all, over 260 women drawn in pencil, ink or color fill these pages. Timm's art is reproduced at an impressive size and showcased in this oversized format.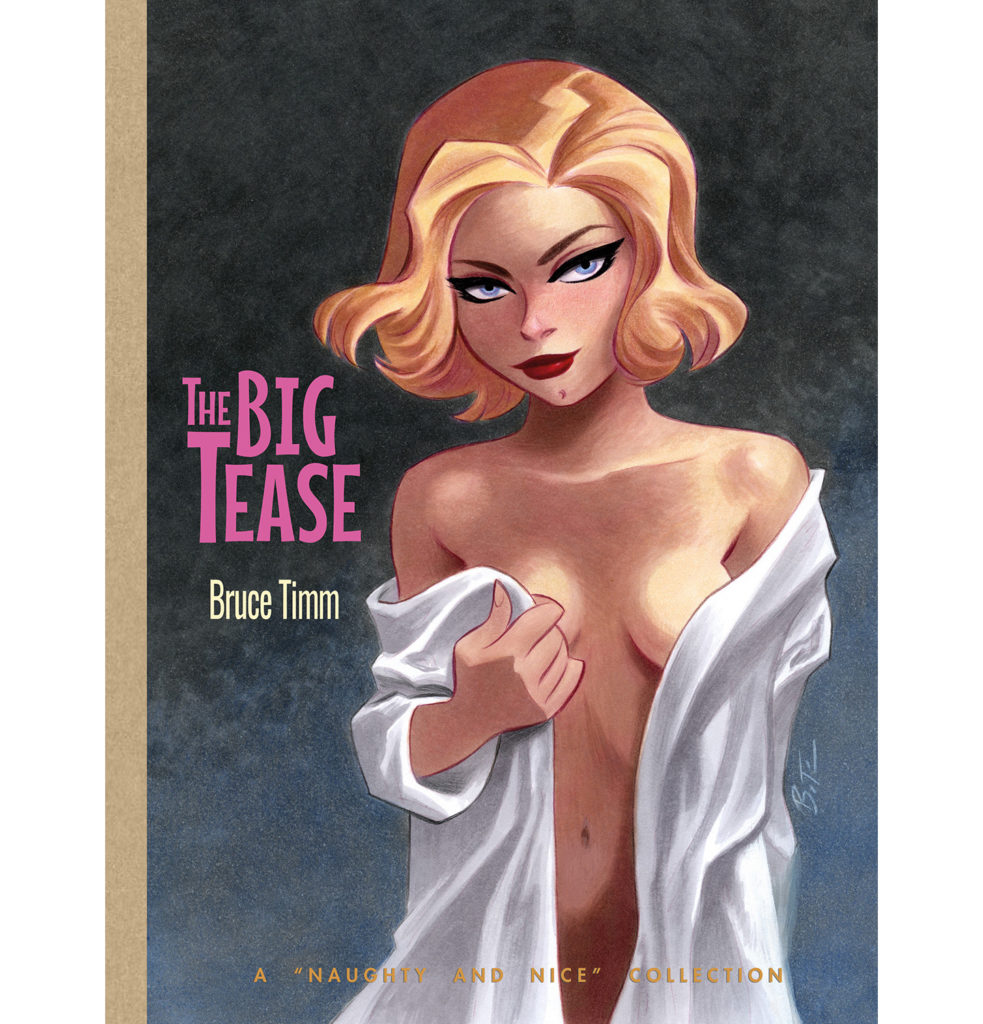 The hardcover edition is only available direct from us at Flesk. Save $10 by pre-ordering your book at this special price. This collection ships in mid-June 2020. The book is done and at the printer. All hardcover pre-orders come with 2 free bonus 8 x 10" mini-prints that feature B.T. art found within the book.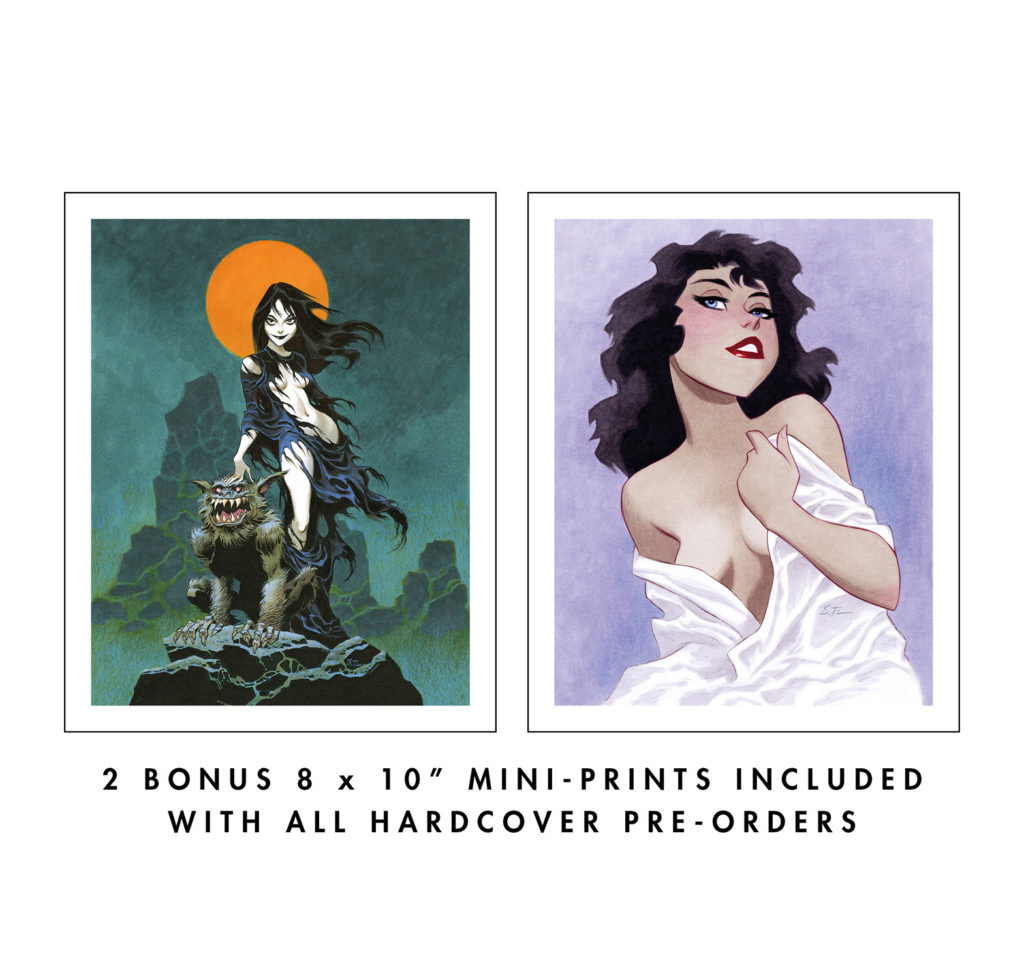 I was curious about how long we have been working on this collection. I went through my emails and found the following message that I sent to Bruce on November 5th, 2018. (This is just a small portion of the email.
"I have a little itch to work on something else in the background.

"What do you think of making a new collection of your nudes that would collect the 3 Teaser's and Surrender My Sweet into a 9 x 12″ collection? We'd be looking at 112 pages of material."

Bruce's reply was, "Consider me interested." (Also, a small portion of his response.)

Since I know how busy Bruce always is I had suggested that this book was something that we could do without him needing to produce any new work, except for a cover piece. Well, here we are 1 year and 4 months later with a 208 page book that has an additional 75 pages of material not reproduced in any of his previous Naughty and Nice collections.

Bruce is a joy to collaborate with. I always work around his schedule knowing that in time we will have a beautiful new collection. For this reason we are grateful for your patience and truly hope you will enjoy this book.

We've had a lot of inquiries asking if Bruce can sign the books. His schedule is too tight and busy to allow him to. However, we hope some of you can meet him in person at the San Diego Comic Con where he can sign it for you in person. That's the one show where he makes an appearance each year.

Here's the link to pre-order if you are interested.
https://www.fleskpublications.com/bruce-timm
Enjoy,
John
Flesk Publications
Flesk Publications on Facebook
Spectrum Fantastic Art
Spectrum Fantastic Art Live
Spectrum Fantastic Art Live on Facebook
Text and photos copyright © 2020 John Fleskes. Videos © 2020 Flesk Publications. Artwork © 2020 its respective artists. All Rights reserved.