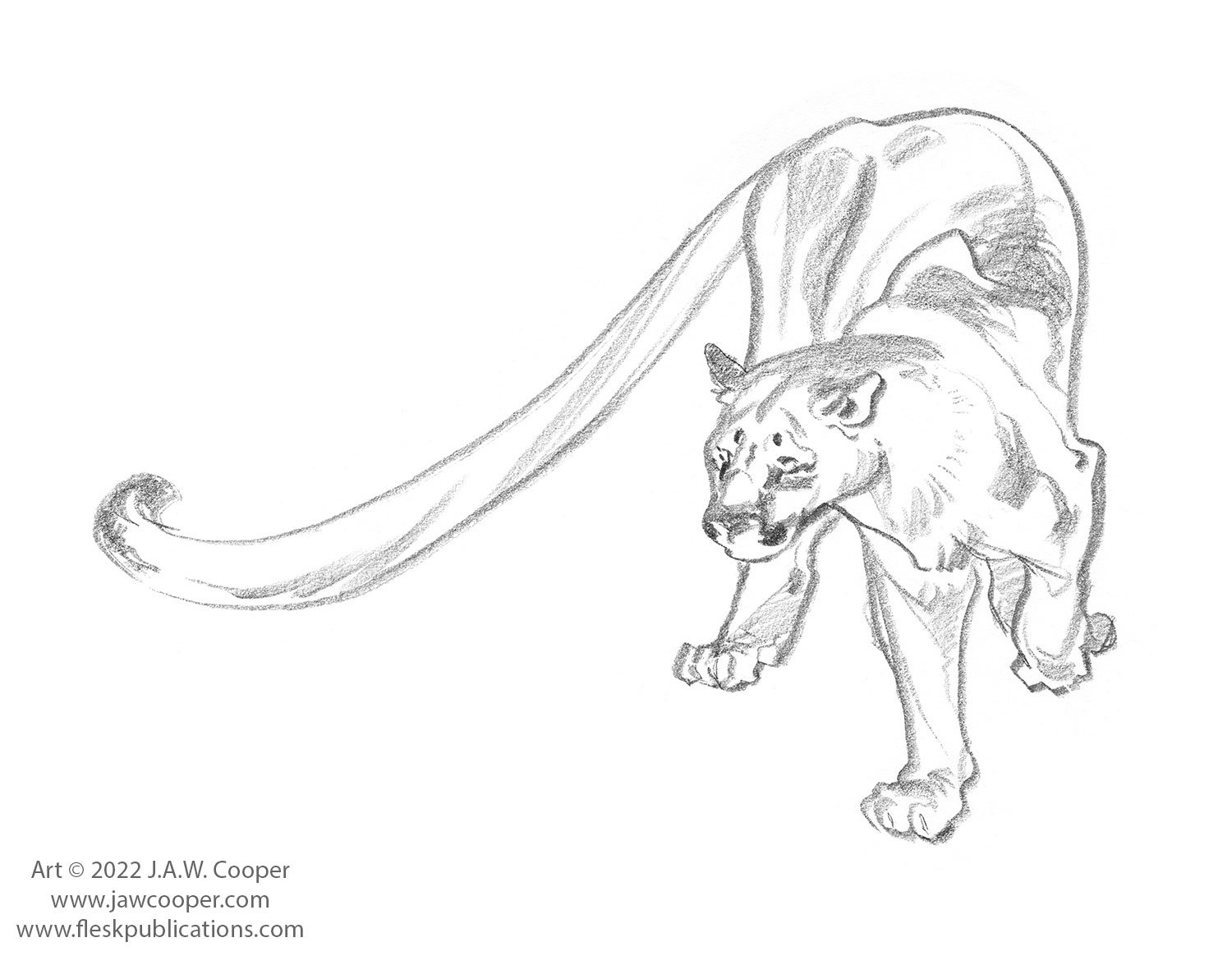 Greetings!
I have spent the last week working on the new J.A.W. Cooper book. This collects a large variety of beautiful paintings and drawings from the last couple of years. I find the movement of this pencil drawing to be so alive and graceful.
In some ways it gets easier to work on a book with an artist who I have made a few books with before. We have that trust and line of communication in place. But, in other ways it gets harder. As the artist grows, I feel I need to grow and improve alongside them. I put a lot of pressure on myself to not lose my sense of curiosity and wonder.
I came up with a flow and pace for this book that is a new approach that respects her past books and art, but adds a clear independent voice to it. I'm excited to run it by Cooper tomorrow to see what she thinks.
Whenever I design a book, no matter how much time or effort I put into it, I'm always willing to throw it all away and start over from scratch if a better idea surfaces. The best situation is when a design that I present to an artist sparks an idea from them and we end up making something better together than we could have done alone. I feel like if I get blind to a bad design, then I will be stagnant and fail to represent the artist. In this sense, I am never precious about a design and always open to trying a new approach.
I'll keep you updated about the release date. Paper shortages and supply chain issues are still a problem. But, this will come out in due time.
Enjoy!
John
Flesk Publications
Flesk Publications on Facebook
Flesk Publications on Instagram
Text copyright © 2022 John Fleskes. Photos by Vicky Lien and John Fleskes and © 2022 . Videos © 2022 Flesk Publications. Artwork © 2022 its respective artists. All rights reserved.