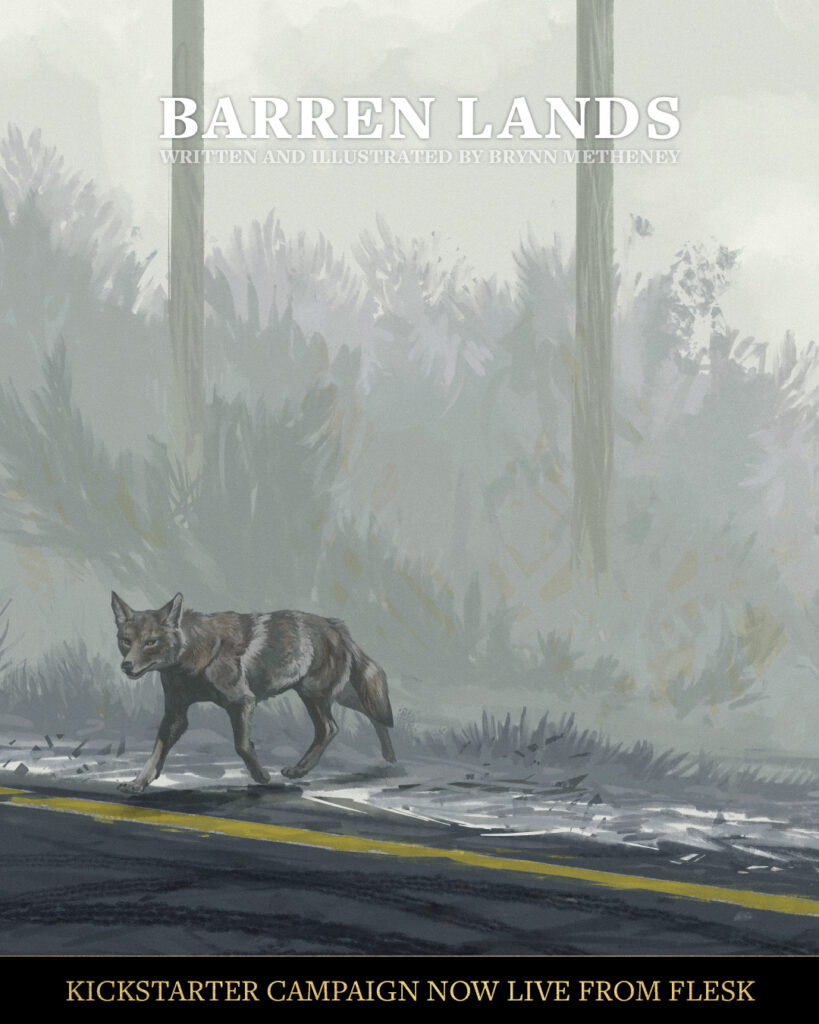 Hi, everyone,
The Art of Arthur Adams, GILT by J.A.W. Cooper, and Barren Lands by Brynn Metheney are all shipping between now and December!
GILT by J.A.W. Cooper arrived at our Flesk warehouse a week ago. For those who placed a pre-order we are almost done packing and shipping all of your books and prints. You will receive an email notification along with a tracking number once your copy is in the mail.
As a reminder, we have made a detailed promotional page on our Flesk website that shows a video, along with interior book spread samples, and details about the editions available. Please visit here to learn more and to place your order. Thanks to everyone who supported this title. We look forward to your packages arriving safely in your hands.
Our Barren Lands by Brynn Metheney Kickstarter Campaign is Now Live!
Brynn Metheney's illustrated book, Barren Lands, is a collection of personal stories and artworks that strives to document the natural phenomena of the American southwest. This title has over 80 drawings and paintings, and is 9 x 12″ with 112 pages. Metheney's words and pictures will spark the imagination with secret revelations that blur the lines between fantasy and reality and are sure to entertain anyone with a curious mind.
This book is completely done and will ship in December 2023.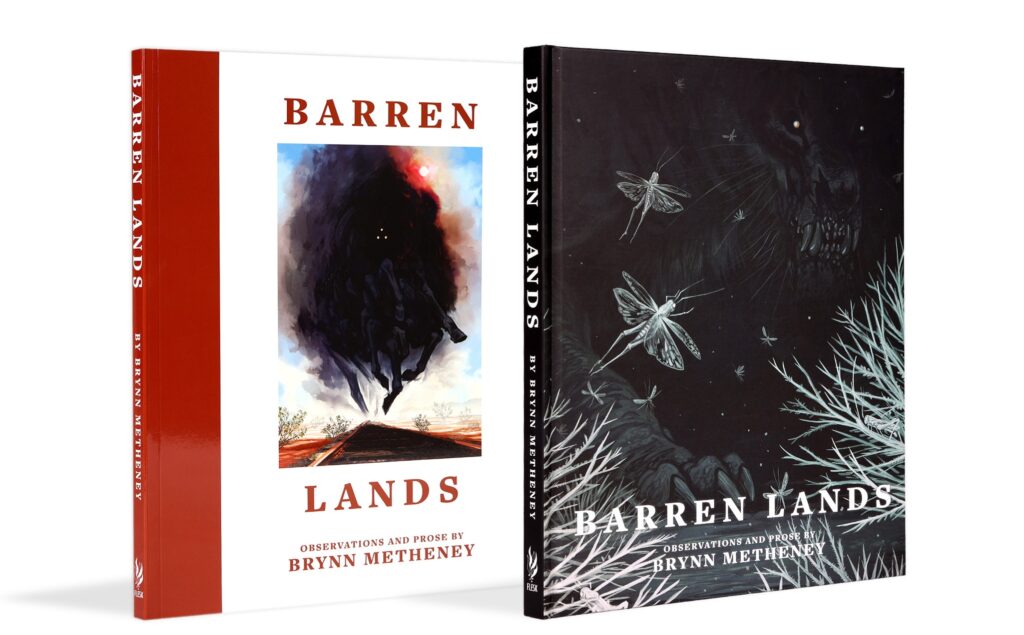 Brynn is an artist inspired by tall tales and the natural world. Her work focuses on the nuances of evolution and story-telling and where nature and humans fall in-between. Please visit our Kickstarter campaign page to learn more.

The Art of Arthur Adams is in transit from the printer to our Flesk warehouse. The shipper notified us that the books will arrive with us on or around October 25th. We will keep you updated and begin mailing immediately once we receive the pallets. We can't wait to get these books into your hands!
Once we have shipped all of the orders for these three titles, we will announce the pre-order date for The Art of Rachel and Terry Dodson! This will be our first book coming out in 2024. We look forward to sharing more details about this exciting new collection later this year.
Enjoy,
John
Flesk Publications
Flesk Publications on Facebook
Flesk Publications on Instagram
Text copyright © 2023 John Fleskes. Photos by Vicky Lien and John Fleskes and © 2023 . Videos © 2023 Flesk Publications. Artwork © 2023 its respective artists. All rights reserved.