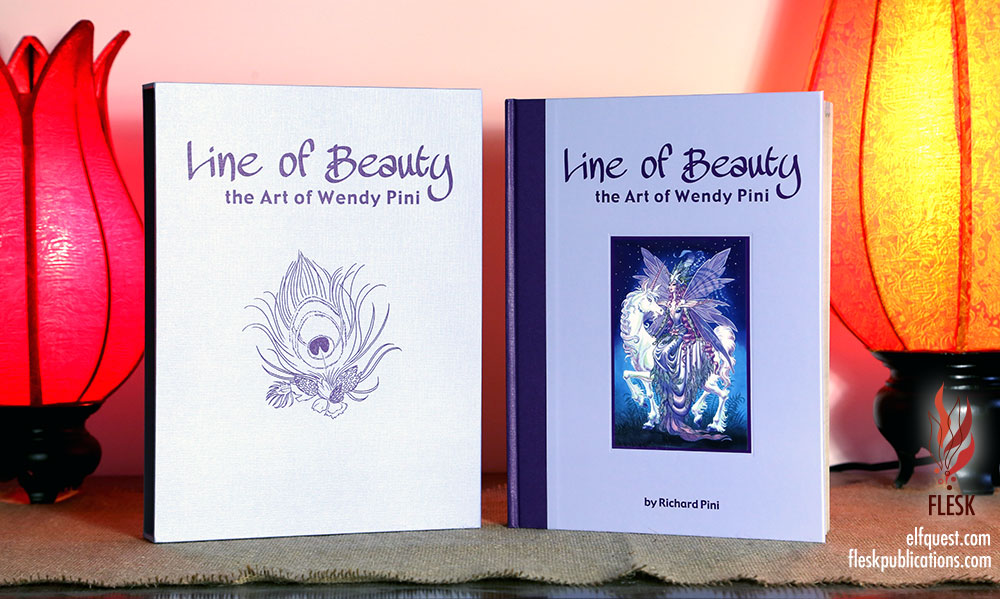 Hi, everyone,
The advance sample copy of Line of Beauty: The Art of Wendy Pini is here!
This is possibly the greatest gift that I have ever seen presented from a husband to a wife. I watched Richard Pini pour all of his energy into this book for months. This is the culmination of years of planning and organizing to make this book a reality. Today, Richard had the joyful moment to present a copy to Wendy.
The books will be arriving with us in a few weeks when we will begin shipping them to our supporters. Thanks to everyone for your patience while this book was finished, and to Richard and Wendy Pini for the opportunity to work with you on these three stunning and marvelous books (including Art of Elfquest and Elfquest: The Art of the Story for those out of the loop) that highlight Wendy and her art!