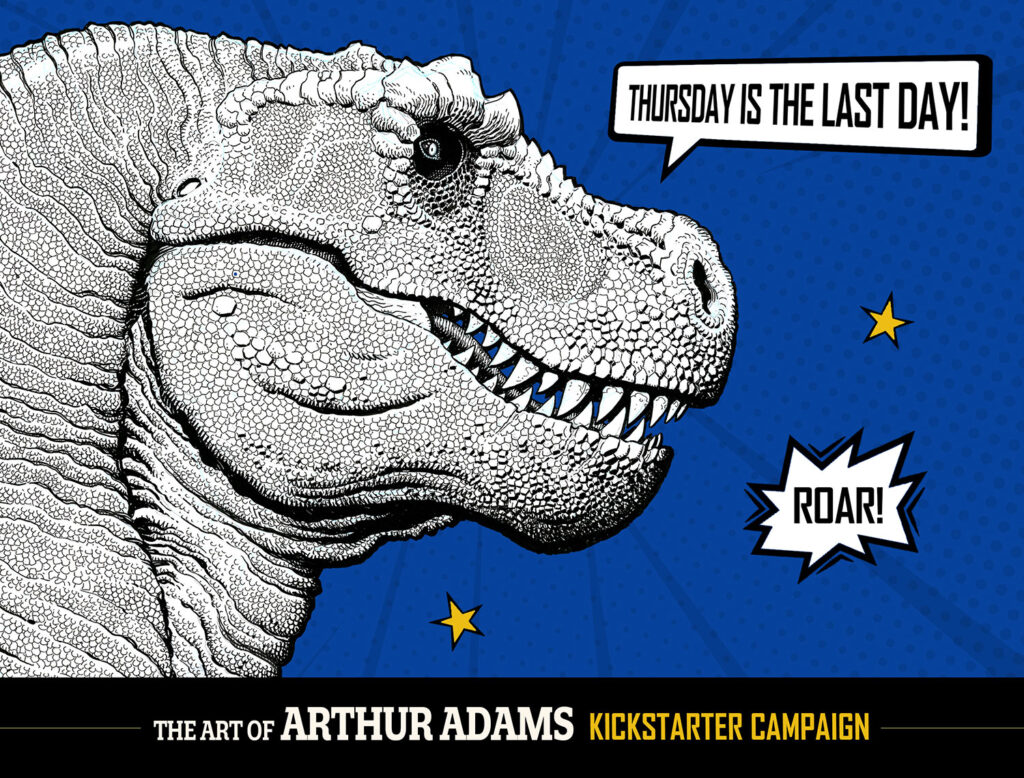 Hi, everyone,
There is just 1 day left to join our Arthur Adams Kickstarter campaign. This forty-year retrospective on the comic-art career of Arthur Adams comes with a gatefold of the cover art, plus nearly 200 drawings and sketches. Each book pledge comes with a bonus portfolio that includes a signed envelope containing five prints–one of which is signed. You also get two bookmarks.
A huge thanks to everyone who has made this upcoming book a big success! We already have the book at the printer and have approved the proofs. We can't wait to get Arthur's retrospective into your hands.
Enjoy,
John
Flesk Publications
Flesk Publications on Facebook
Flesk Publications on Instagram
Text copyright © 2023 John Fleskes. Photos by Vicky Lien and John Fleskes and © 2023 . Videos © 2023 Flesk Publications. Artwork © 2023 its respective artists. All rights reserved.