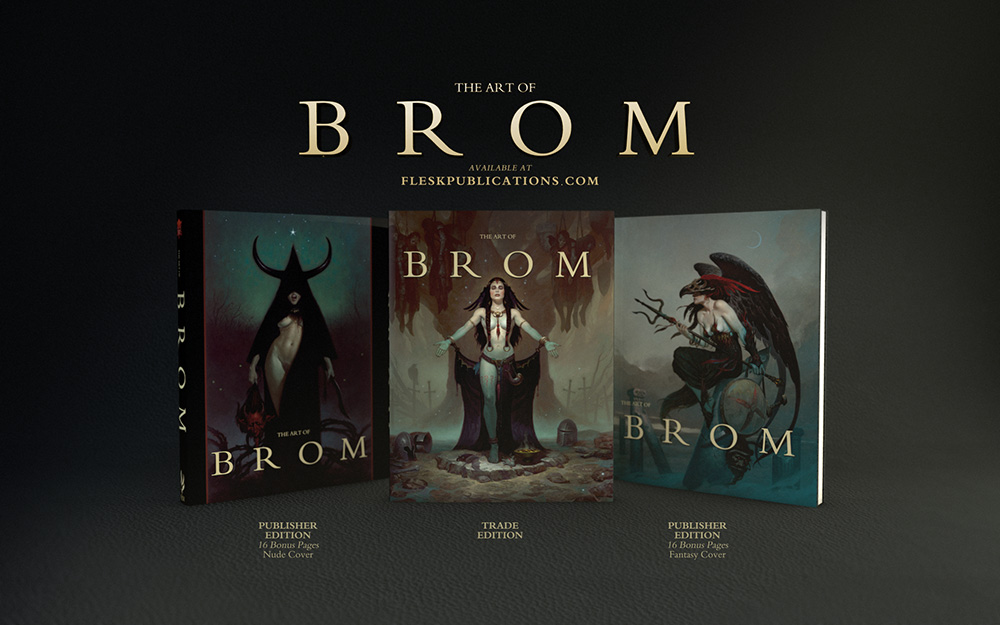 Hi, all,
If you will be attending the Emerald City Comic Con, we'll be there and we would enjoy seeing you there. The shoe is in Seattle, WA this March 28-30. We have an excellent spot located right at the entrance when walking into the show off of the sky bridge. Our booth number is 1702.
There are a number of artists who we publish that are special guests of the show. Brom will be signing at our Flesk / Spectrum booth for the full three days. Frank Cho, who we are working with on his Drawing Beautiful Women: The Frank Cho Method that will be available this fall, can be found at his guest table MM-07. Terry & Rachel Dodson are at table II-01. And Richard & Wendy Pini, who we have two books in development with, can be found at table E-09. We look forward to welcoming you at our respective locations where you can learn more about our future projects with these exceptional artists. Plus, the artists will have original artwork and prints for sale.
We will have our full line of Flesk books on hand, as well as information regarding the Spectrum annual and the Spectrum Fantastic Art Live event. Free catalogs and promotional postcards will be available. We will be bringing a number of books with slight scuff marks or dings at greatly reduced prices. This is an excellent way to try out a new title or artist, or to fill in your Flesk library for a deal.
Full details about Emerald City Comic Con can be found here.
We look forward to seeing you at the show!
Enjoy,
John
John Fleskes
Flesk Publications
Flesk Publications on Facebook
Spectrum Fantastic Art
Spectrum Fantastic Art Live
Spectrum Fantastic Art Live on Facebook
Text and photographs copyright © 2013 John Fleskes. All Rights Reserved.