Hi, all,
I've wrapped up the cover design for Spectrum 21. The artwork featured on the cover is a fine art painting by Rebecca Léveillé-Guay titled "The Visitor." Thanks to Rebecca for letting us use the art for the cover!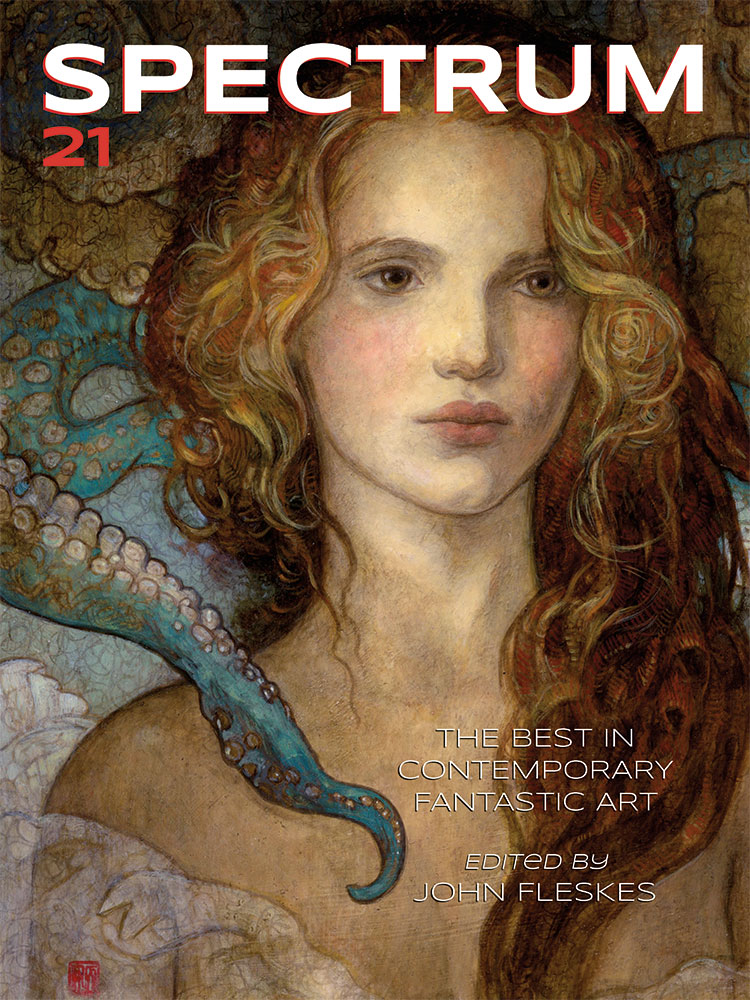 Right now I'm working on creating the list of jury picks for inclusion into Spectrum 21. I'll have it ready to post just after mid-March.
Enjoy,
John
John Fleskes
Flesk Publications
Flesk Publications on Facebook
Spectrum Fantastic Art
Spectrum Fantastic Art Live
Spectrum Fantastic Art Live on Facebook
Text and photographs copyright © 2014 John Fleskes. Artwork copyright © 2014 Rebecca Léveillé-Gua. All Rights Reserved.