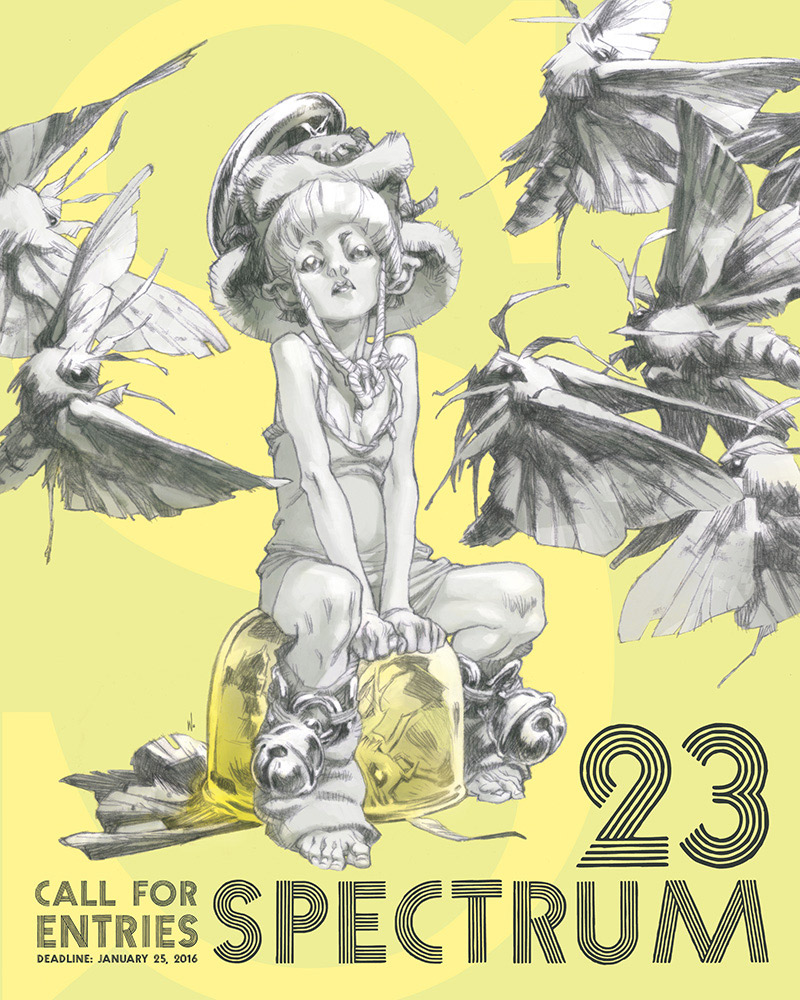 Hi, all,
Today is the deadline to submit to Spectrum 23.
If you are mailing in your entries, as long as the package is postmarked by today you are all set. (There is no need to pay for expedited or overnight shipping.)
Online entries will be accepted until this evening at midnight (PST time zone.)
We will be busy reviewing all of the submission forms and artwork entries all week to make sure everything has been done properly to give you the best chance to be seen by the judges. We're sending email confirmations all this week. This can take us a while due to the amount of entries that have come in over the weekend.
Enjoy,
John
John Flesk
Flesk Publications
Flesk Publications on Facebook
Spectrum Fantastic Art
Spectrum Fantastic Art Live
Spectrum Fantastic Art Live on Facebook
Text and photos copyright © 2016 John Fleskes. Videos © 2016 Flesk Publications. Artwork © 2016 its respective artists. All Rights reserved.