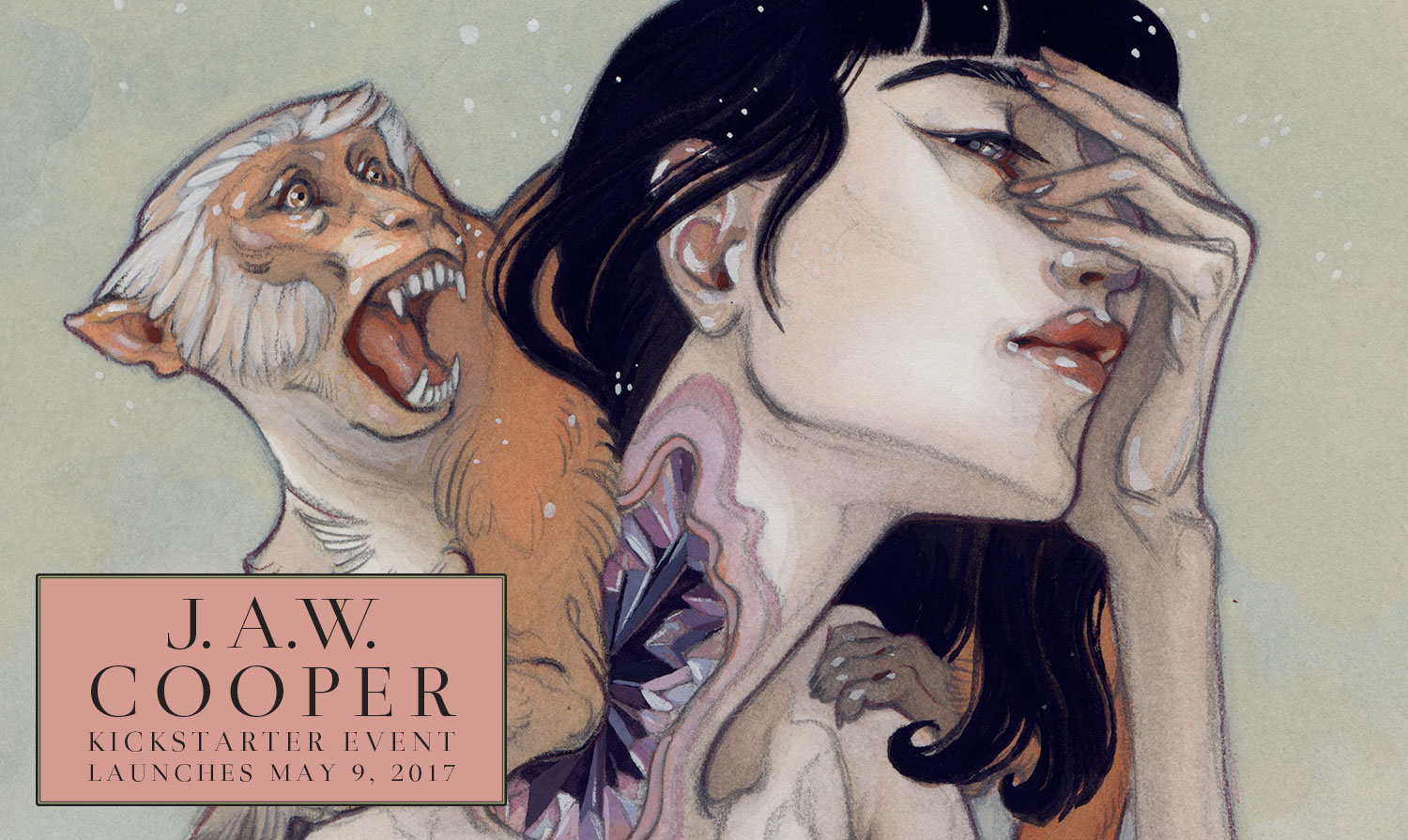 J.A.W. Cooper and I will be launching a Kickstarter campaign on Tuesday, May 9th. This project is one in which we have been discussing, shaping and working on together for over a year now. I wanted to do something new with the approach to this event. After much discussion with Cooper we found what I believe to be a very unique and exciting Kickstarter launch.
There will be everything from moderately priced items that anyone can afford to higher end offerings for those collectors who like something extra special. There will also be exclusive items just available during the campaign. Everything will be revealed as we get closer to the launch date.
One thing to keep in mind is that one item will only be available during the first 3 days of the campaign. Mark your calendars. You won't want to miss this one!
Enjoy,
John
Flesk Publications
Flesk Publications on Facebook
Spectrum Fantastic Art
Spectrum Fantastic Art Live
Spectrum Fantastic Art Live on Facebook
Text and photos copyright © 2017 John Fleskes. Videos © 2017 Flesk Publications. Artwork © 2017 its respective artists. All Rights reserved.