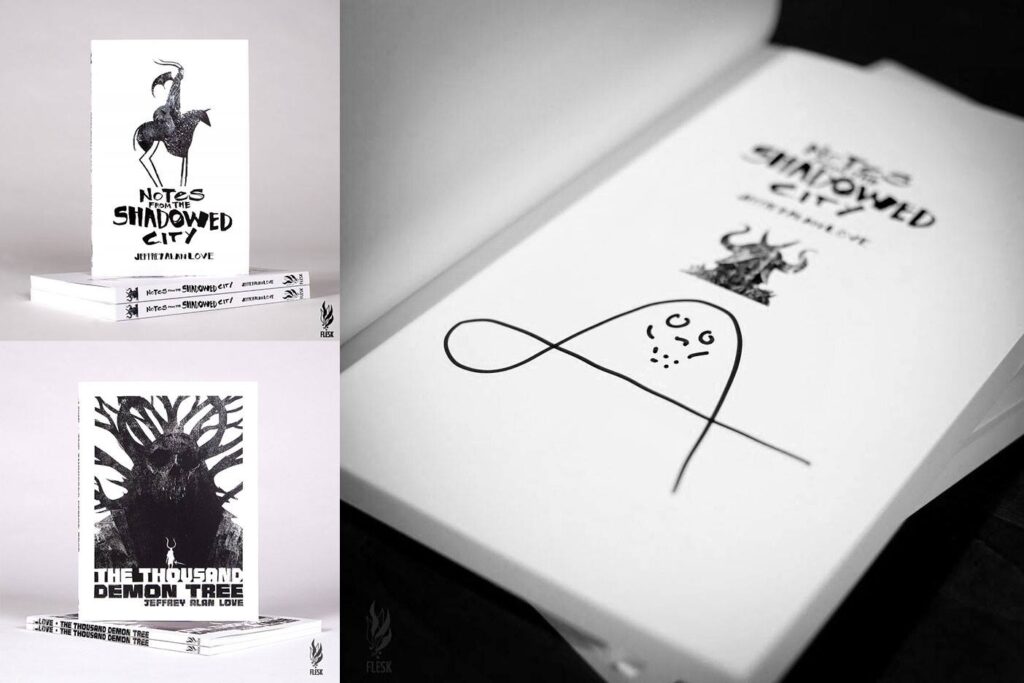 Hi everyone,
Jeffrey Alan Love's Notes From the Shadowed City and The Thousand Demon Tree paperback books are out of print. Our distributor has ran out of copies. We're down to less than 100 copies of each title that is available direct on our Flesk website. Each copy comes signed! The hardcover editions are sold out. Stay tuned for more books by Love coming from Flesk in the future!
https://www.fleskpublications.com/jeffrey-alan-love
Enjoy,
Enjoy,
John
Flesk Publications
Flesk Publications on Facebook
Flesk Publications on Instagram
Text and photos copyright © 2020 John Fleskes. Videos © 2020 Flesk Publications. Artwork © 2020 its respective artists. All rights reserved.