Hi, all,
We've added a few new books to our Flesk online store!
Mark Schultz's Portfolio deluxe signed edition–just $50!
I've found a few boxes of Schultz's deluxe Portfolio edition that we set aside due to the slipcases having a minor mark or slight bump to them. I've added these to our Flesk website for just $50. (That's the same price as the regular edition.) The book comes signed, is limited to just 500 copies, and has a special binding and slipcase. A great deal!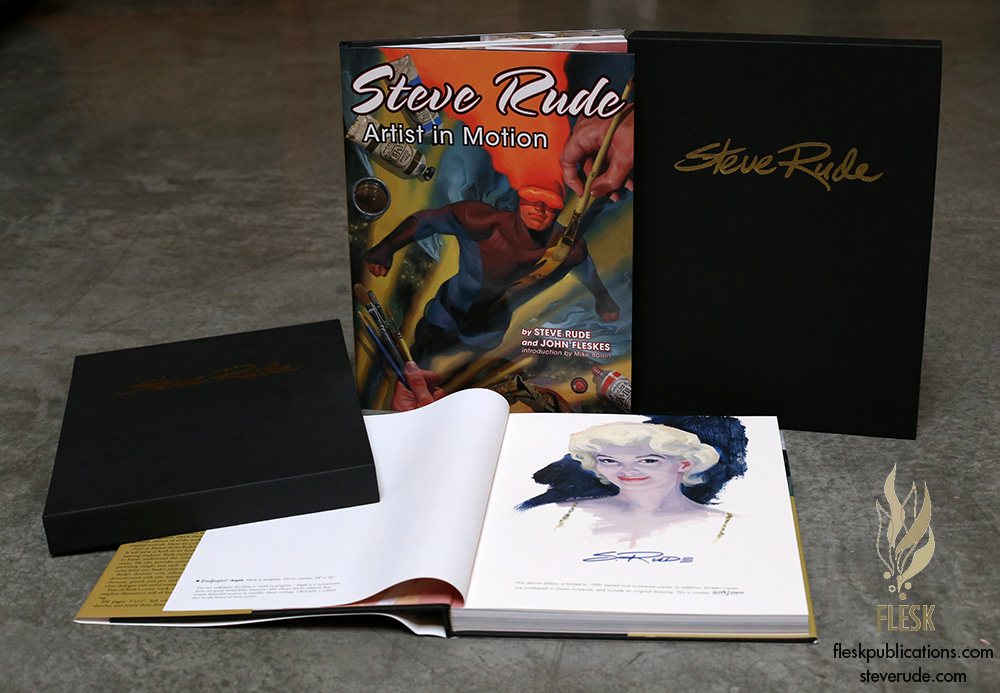 Steve Rude: Artist in Motion deluxe signed edition added to our Flesk online store discounted section. Originally $59.95, now only $15!
These copies have an imperfect slipcase (wavy pattern to slipcase spine–book is good!) is limited to 1000 signed and numbered copies.
You can view all of our discounted specials here.
Enjoy,