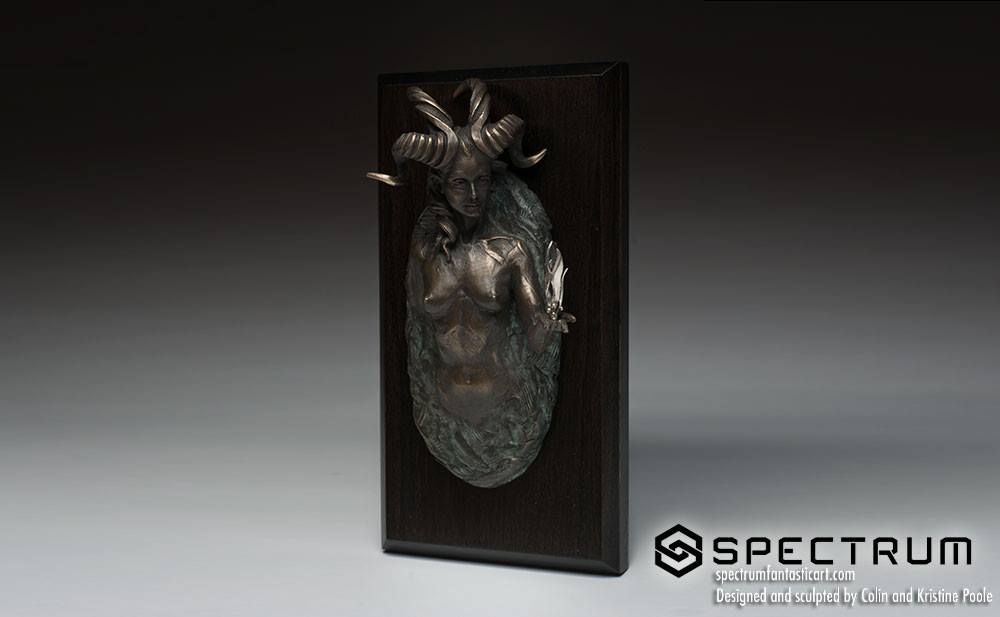 Spectrum Fantastic Art is proud to announce the continuation of the Rising Star Award during the Spectrum 24 Awards Ceremony. This award will recognize and acknowledge an emerging artist who demonstrates exceptional abilities and dedication in the fantastic art arena.
The Rising Star Award intends to encourage all newcomers to stay focused on their work and persevere through the challenges they will face in building a career in the creative arts.
The nominees for the Rising Star Award will be chosen at SFAL on April 21, 2017 by Colin and Kristine Poole, John Fleskes, and Arnie and Cathy Fenner. Furthermore, any representative selected by the Fenners and John Fleskes may also participate in the nomination selection. All artists exhibiting at Spectrum Fantastic Art Live, and have been working professionally for approximately five years or less, and any artist who demonstrate exceptional imagination, skill and dedication to their art will be considered. From this group of nominees, the final award winner will be selected by Colin and Kristine Poole and announced at the Spectrum 24 Awards ceremony at the Folly Theater in Kansas City, Missouri on April 22. This is a remarkable opportunity for emerging artists to have their work presented to the larger community and to make valuable connections and contacts.
The Spectrum 24 Rising Star Recipient will receive the Rising Star bronze award created by Colin and Kristine Poole, an artist feature in Spectrum 24 and a complimentary artist table provided for the next SFAL event. This will be an annual award.
Good luck everyone!
John
Flesk Publications
Flesk Publications on Facebook
Spectrum Fantastic Art
Spectrum Fantastic Art Live
Spectrum Fantastic Art Live on Facebook
Text and photos copyright © 2017 John Fleskes. Videos © 2017 Flesk Publications. Artwork © 2017 its respective artists. All Rights reserved.