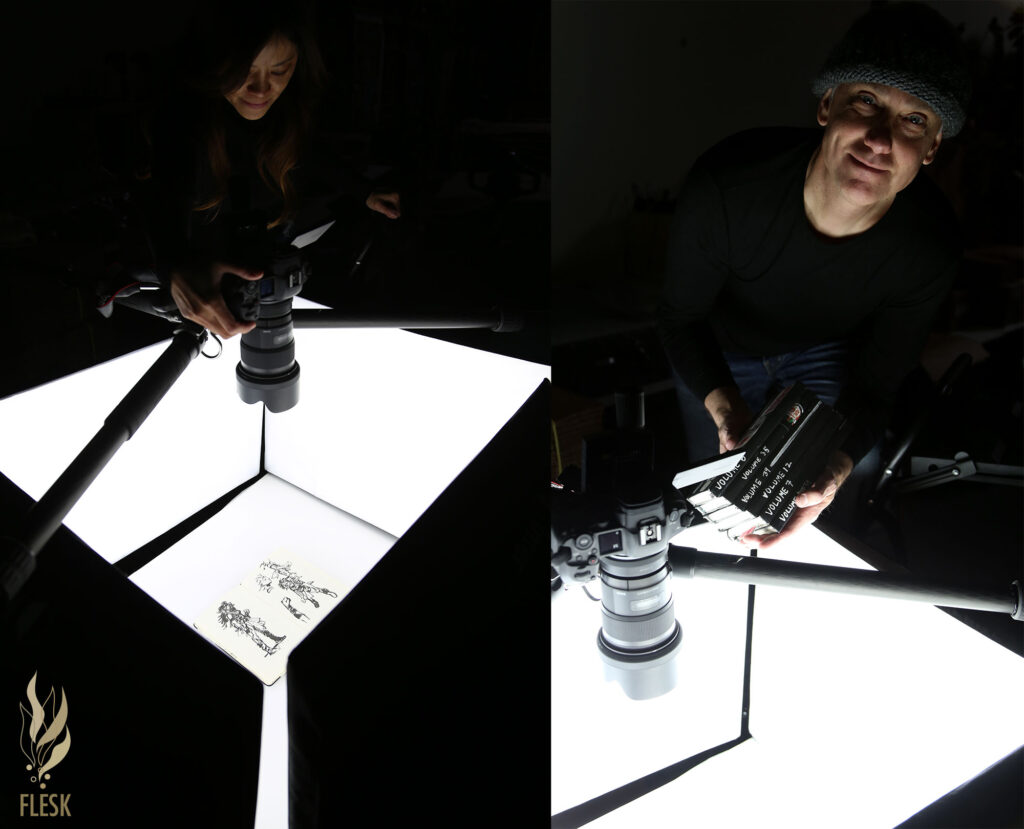 Photographing Daniel Warren Johnson sketchbooks! We have been slowly working on a new DWJ book. We don't have any details or a release date to share yet, but rest assured it is in development.
Enjoy,
John
Flesk Publications
Flesk Publications on Facebook
Flesk Publications on Instagram
Text copyright © 2023 John Fleskes. Photos by Vicky Lien and John Fleskes and © 2023 . Videos © 2023 Flesk Publications. Artwork © 2023 its respective artists. All rights reserved.