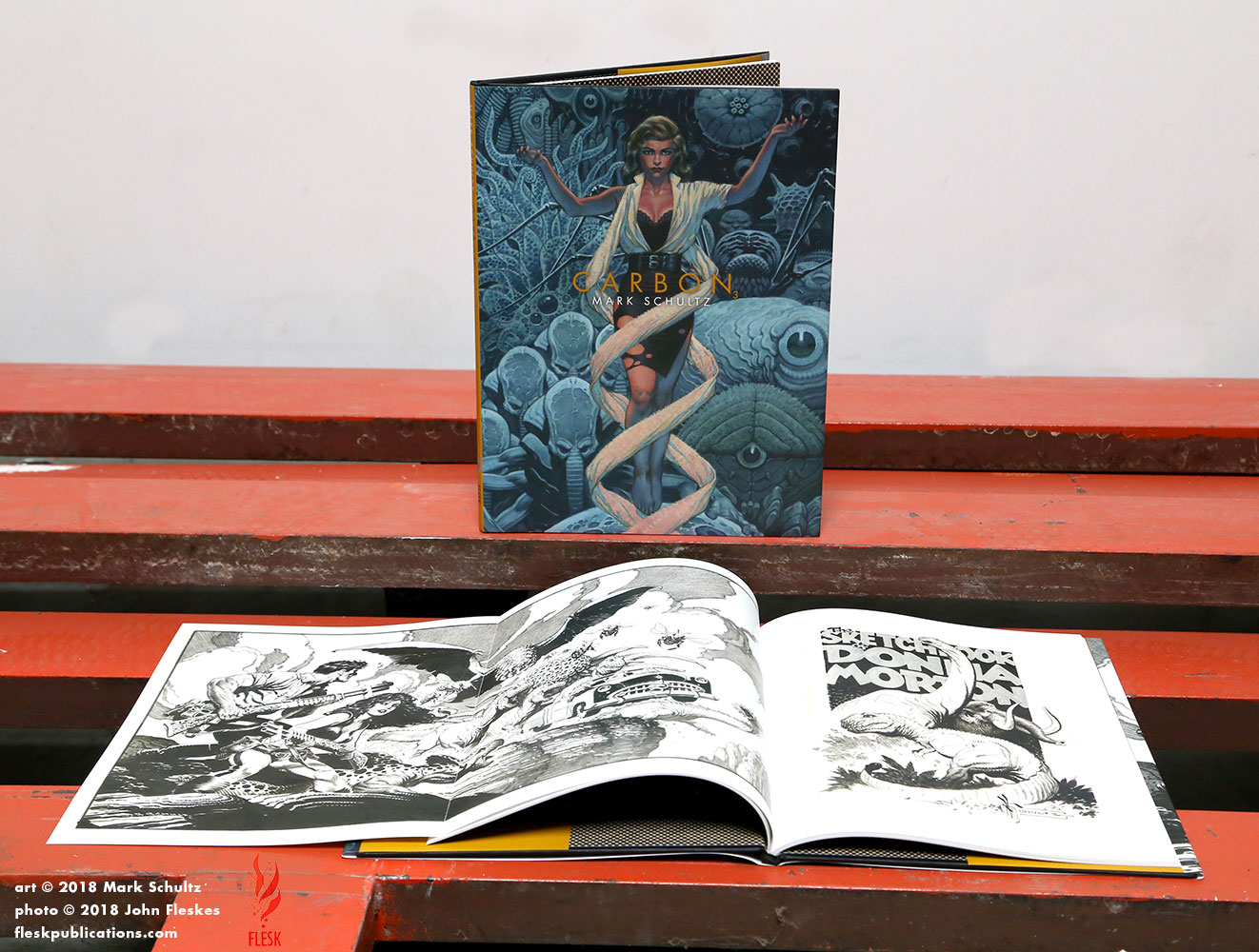 Hi, everyone,
Mark Schultz's Carbon 3 printer book samples have arrived! Shown here is the hardcover limited signed edition which is sold out thanks to you all!
The paperback edition is still available on our Flesk website:
https://www.fleskpublications.com/books/mark-schultz-carbon-3
I had the chance to show these to Mark before he flew back home after San Diego Comic-Con. We're both thrilled with how well they turned out!
The extra bit of good news is that the printer was able to get these done in time to ship with Jeffrey Alan Love's The Thousand Demon Tree book. Both are scheduled to arrive at our Flesk warehouse on August 25th. We'll ship the Kickstarter orders and the Flesk online store pre-orders as soon as they arrive. If you pledged for both Jeff and Mark's books we will ship them together.
Around August 14th we will send out an update that will give you a chance to include more Schultz books with your order.
More updates coming soon.
Thanks again!
Enjoy,