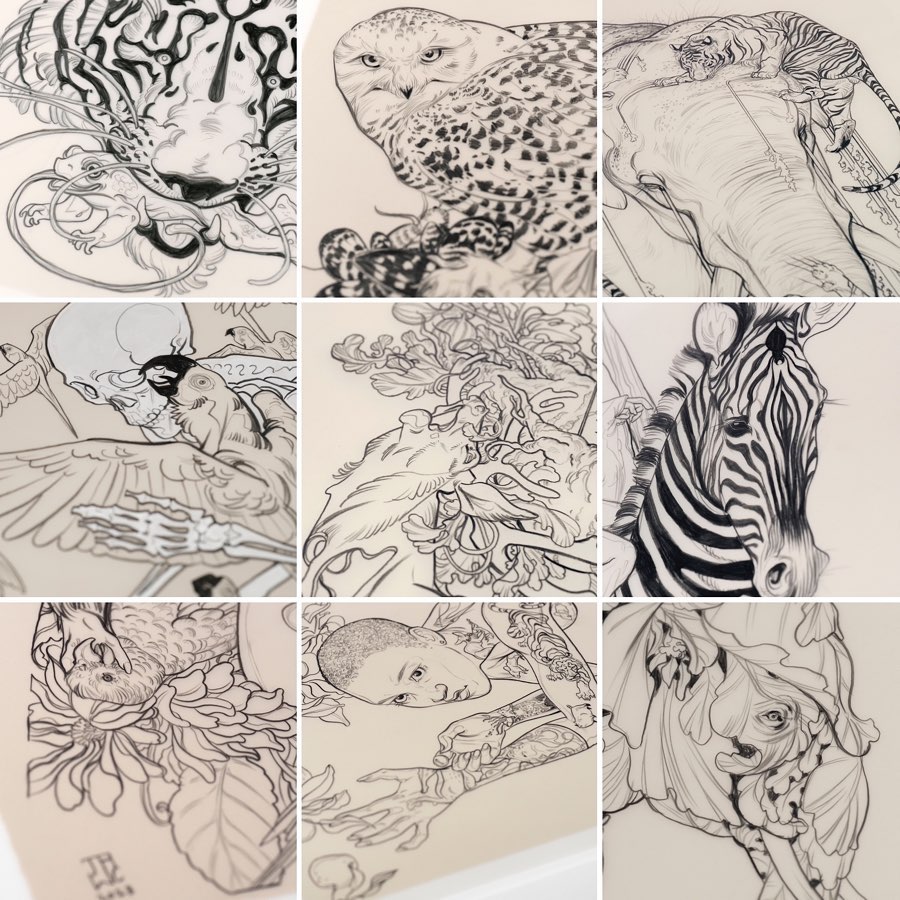 J.A.W. Cooper's 2023 solo show "Curious" at @gallerynucleus in the Los Angeles area is now available to view online (and also in person through April 30th)!
Cooper completed over 30 new originals that were revealed during the opening night on April 15th from 5:00-8:00PM. We were delighted to see Cooper swarmed by visitors. The line to meet and talk with Cooper lasted throughout the full three-hour premier and eventually had to be moved outside since the gallery had to close. It was great to see everyone there. We had such a good time!
https://gallerynucleus.com/events/953
Enjoy,
John
Flesk Publications
Flesk Publications on Facebook
Flesk Publications on Instagram
Text copyright © 2023 John Fleskes. Photos by Vicky Lien and John Fleskes and © 2023 . Videos © 2023 Flesk Publications. Artwork © 2023 its respective artists. All rights reserved.