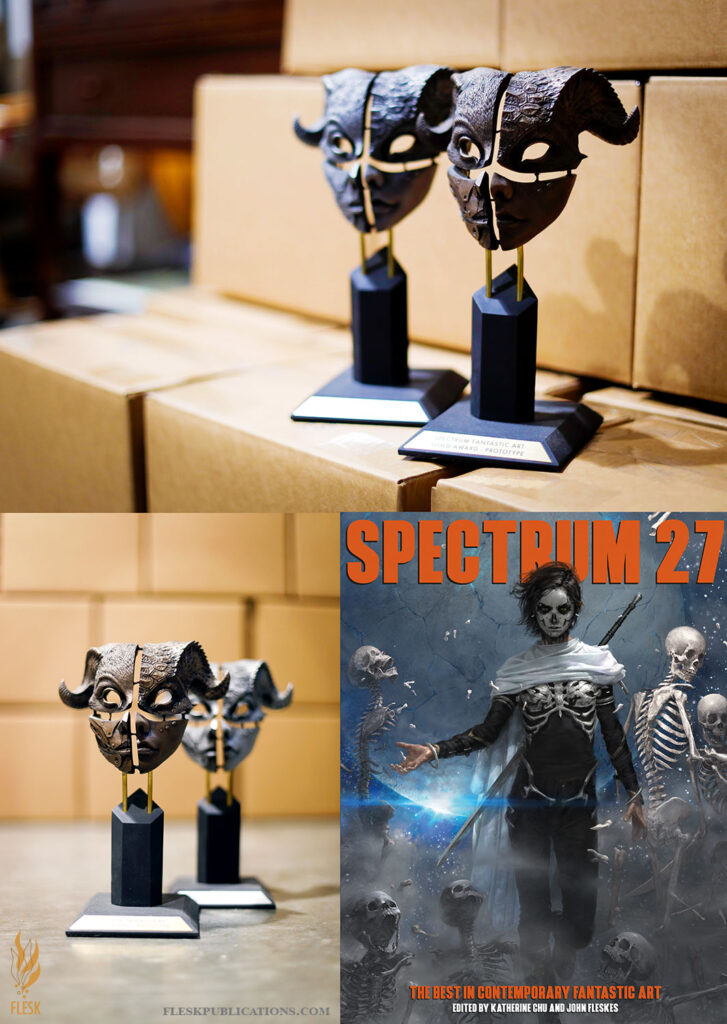 We received the Spectrum 27 awards from J. Anthony Kosar and his team at Kosart Studios. We've carefully packed them up and are sending them to the 17 recipients today. There are eight silver and eight gold awards, along with the Grand Master award. It was a wonderful experience to work with Anthony and his team to produce these gorgeous awards.
Congratulations again to all of the recipients!
Enjoy,
John
Flesk Publications
Flesk Publications on Facebook
Flesk Publications on Instagram
Text and photos copyright © 2020 John Fleskes. Videos © 2020 Flesk Publications. Artwork © 2020 its respective artists. All rights reserved.