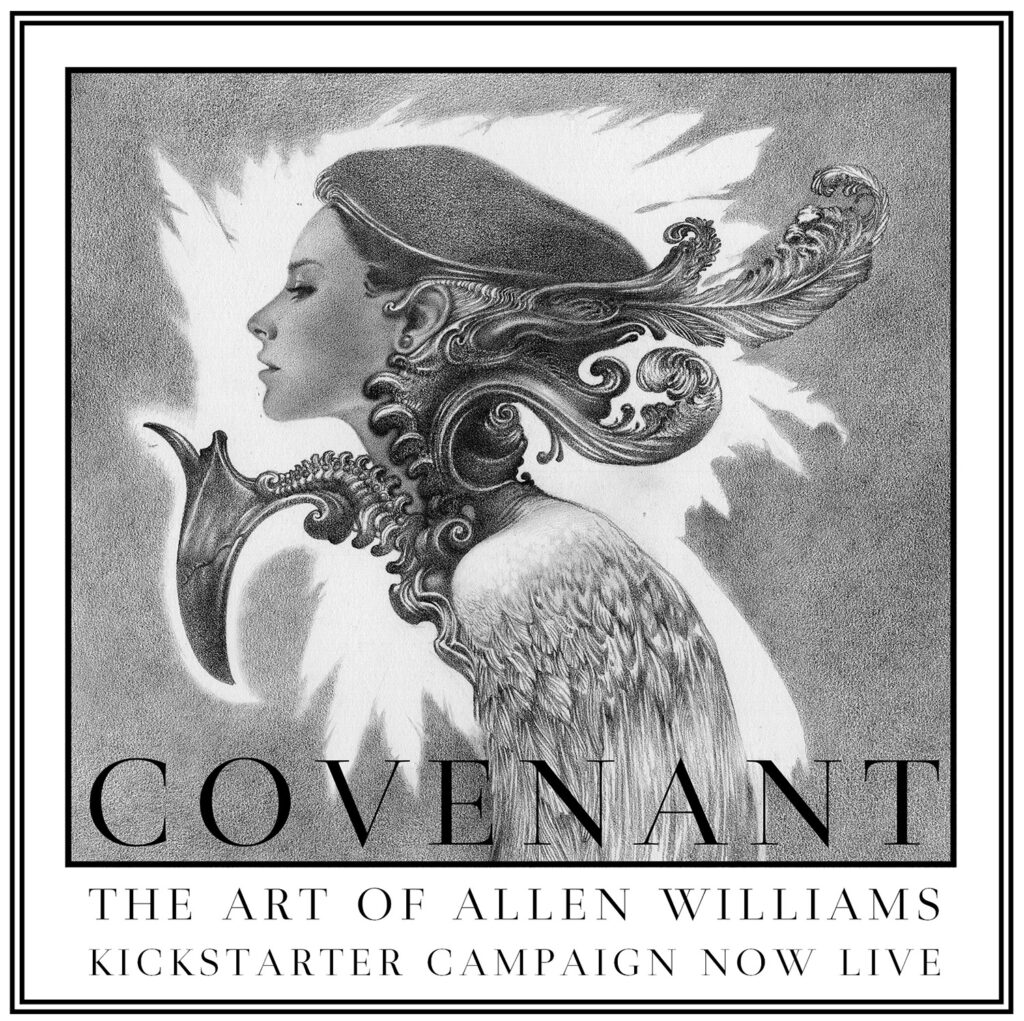 Hi, everyone,
OurCovenant: The Art of Allen Williams Kickstarter campaign is now live!
We've teamed up with Allen and Vicki Williams to bring you his first book, Covenant: The Art of Allen Williams. Covenant showcases Allen's personal drawings and paintings. Each of his fantastical characters is accompanied by a line of text, a poem or a brief story that captures their essence. You can learn more on our Kickstarter campaign page where you can also view the cover, sample pages and watch a promotional video.
Here's the link:
https://www.kickstarter.com/projects/fleskpublications/covenant-the-art-of-allen-williams
Enjoy,
John
Flesk Publications
Flesk Publications on Facebook
Flesk Publications on Instagram
Text and photos copyright © 2020 John Fleskes. Videos © 2020 Flesk Publications. Artwork © 2020 its respective artists. All rights reserved.