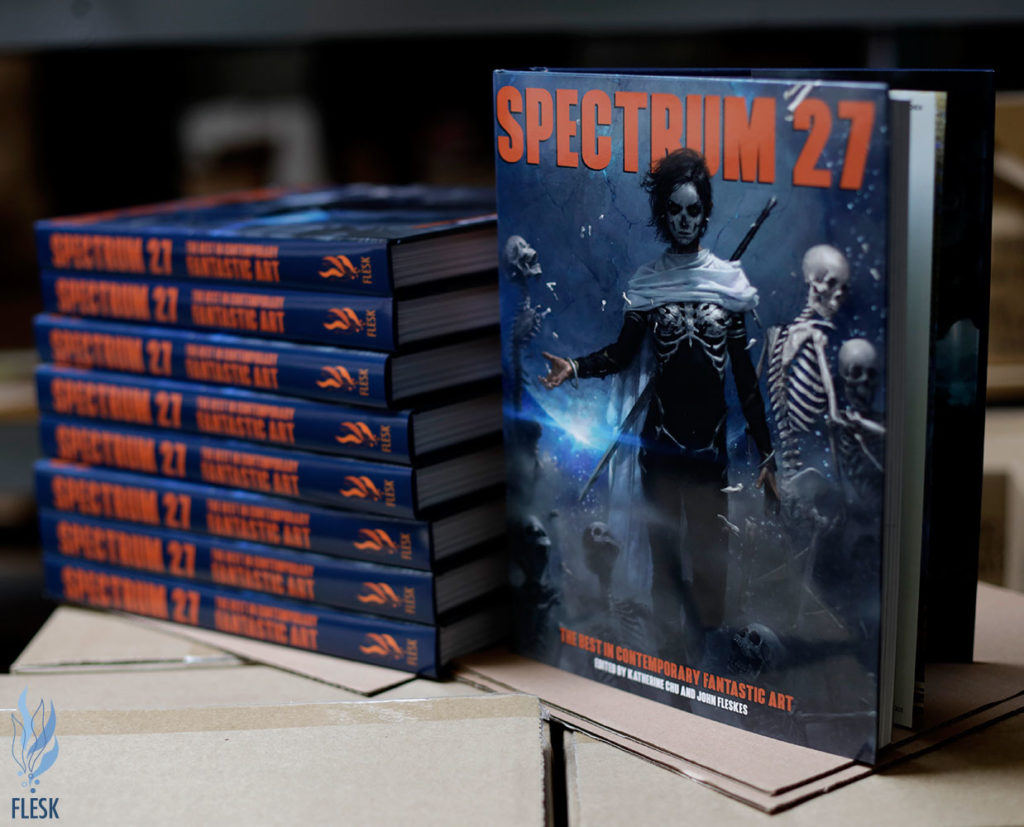 Hi, all,
I'm proud to announce that Spectrum 27: The Best in Contemporary Fantastic Art arrived at our Flesk warehouse!
We have shipped all of the artist complimentary copies along with the pre-orders received direct from our Flesk website.
The bulk copies are on route to our distributor who will be stocking up our favorite comic and book stores soon.
We hope you enjoy the book. Kathy and I poured a ton of energy into this volume. We're very proud to see how amazing it came out.
Order Spectrum 27 direct from our Flesk online store and get it at a special price:
https://www.fleskpublications.com/spectrum-books
The Spectrum 27 cover is by Tommy Arnold.
Enjoy,
John
Flesk Publications
Flesk Publications on Facebook
Spectrum Fantastic Art
Spectrum Fantastic Art Live
Spectrum Fantastic Art Live on Facebook
Text and photos copyright © 2020 John Fleskes. Videos © 2020 Flesk Publications. Artwork © 2020 its respective artists. All rights reserved.