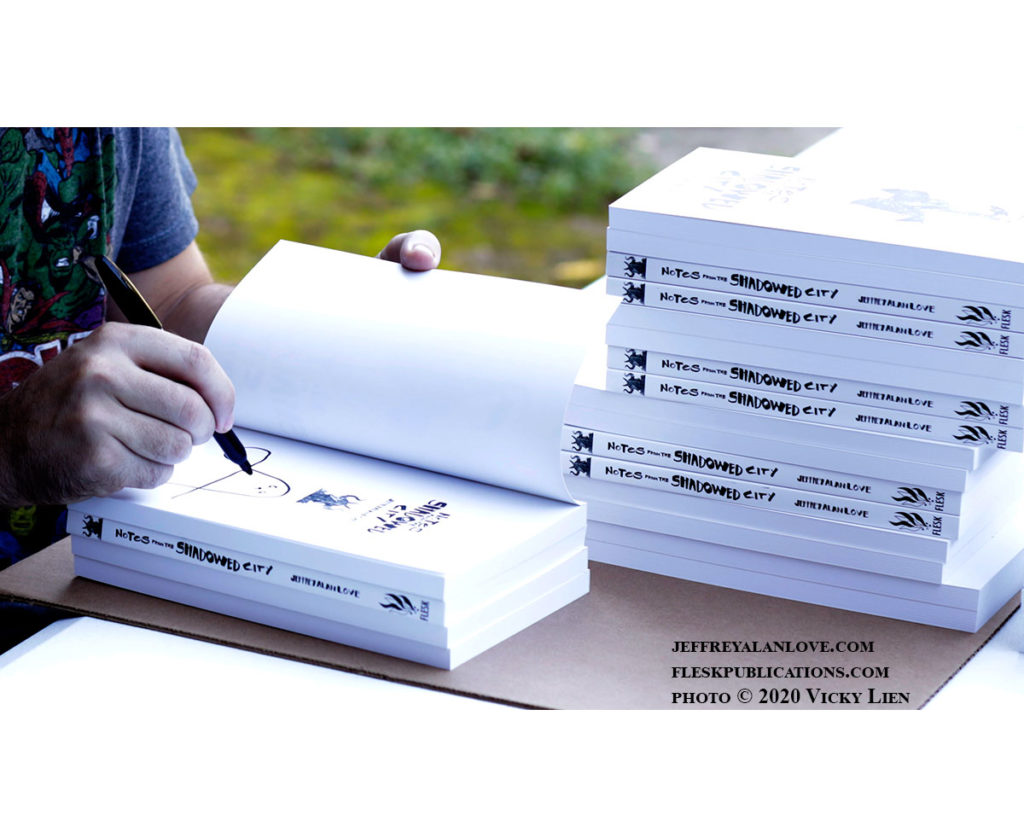 Hi, all,
We had a driveway visit with Jeffrey Alan Love earlier this week. Jeff was kind enough to sign more copies of his Notes From the Shadowed City and The Thousand Demon Tree books. We have them available on our Flesk website.
It was nice to catch up with Jeff and to hear about a pair of book ideas that he has. He's a great guy and wonderful to work with. I look forward to publishing more books with Jeff in the future.
The Jeffrey Alan Love books from Flesk:
https://www.fleskpublications.com/jeffrey-alan-love
Enjoy
John
Flesk Publications
Flesk Publications on Facebook
Spectrum Fantastic Art
Spectrum Fantastic Art Live
Spectrum Fantastic Art Live on Facebook
Text and photos copyright © 2020 John Fleskes. Videos © 2020 Flesk Publications. Artwork © 2020 its respective artists. All Rights reserved.