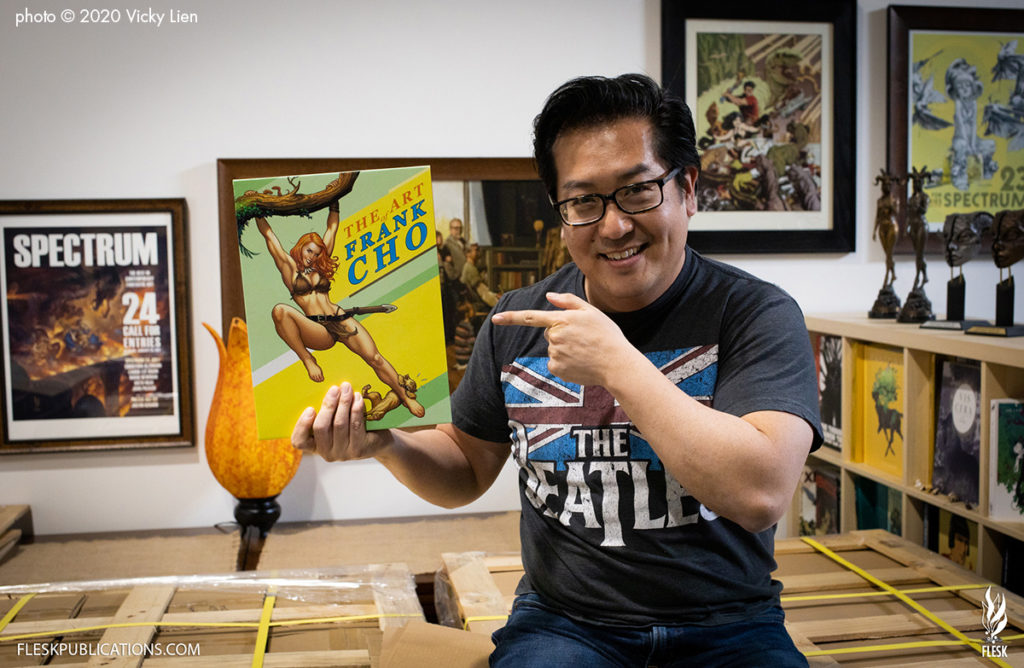 Hi, everyone,
We sincerely hope that you are all doing well and that you are safe and healthy.
The Art of Frank Cho books arrived at our Flesk warehouse! We entered phase 3 in Santa Cruz County, just in time, making it open for tourism and for Frank to visit.
All of the Art of Frank Cho books, the prints associated with our  Kickstarter campaign and all of the Kickstarter bonus items have been  signed. Frank ended up doing just over 7000 signatures.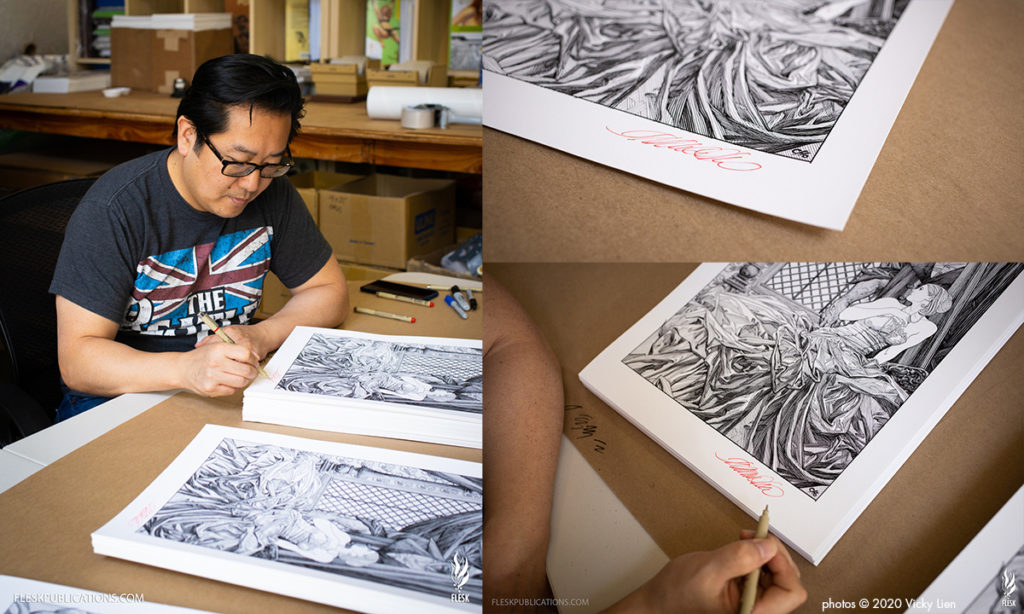 Kathy, Vicky and I have started packing. Due to Covid-19 we are still being very cautious. We normally bring in a crew of helpers to pack books, but we decided to limit the operations to just the three of us. What this means is greater safety for us, but that means it will take us a little longer to get you your goodies that normal. We hope you all understand.
As of yesterday, 600 domestic packages of the signed deluxe edition have been shipped. We are concentrating on mailing out all of the books first, then we will mail the prints immediately afterward.
I'll post weekly updates to inform you on what has shipped to date.
Thank you all for your patience.
Enjoy,
John
Flesk Publications
Flesk Publications on Facebook
Spectrum Fantastic Art
Spectrum Fantastic Art Live
Spectrum Fantastic Art Live on Facebook
Text and photos copyright © 2020 John Fleskes. Videos © 2020 Flesk Publications. Artwork © 2020 its respective artists. All Rights reserved.