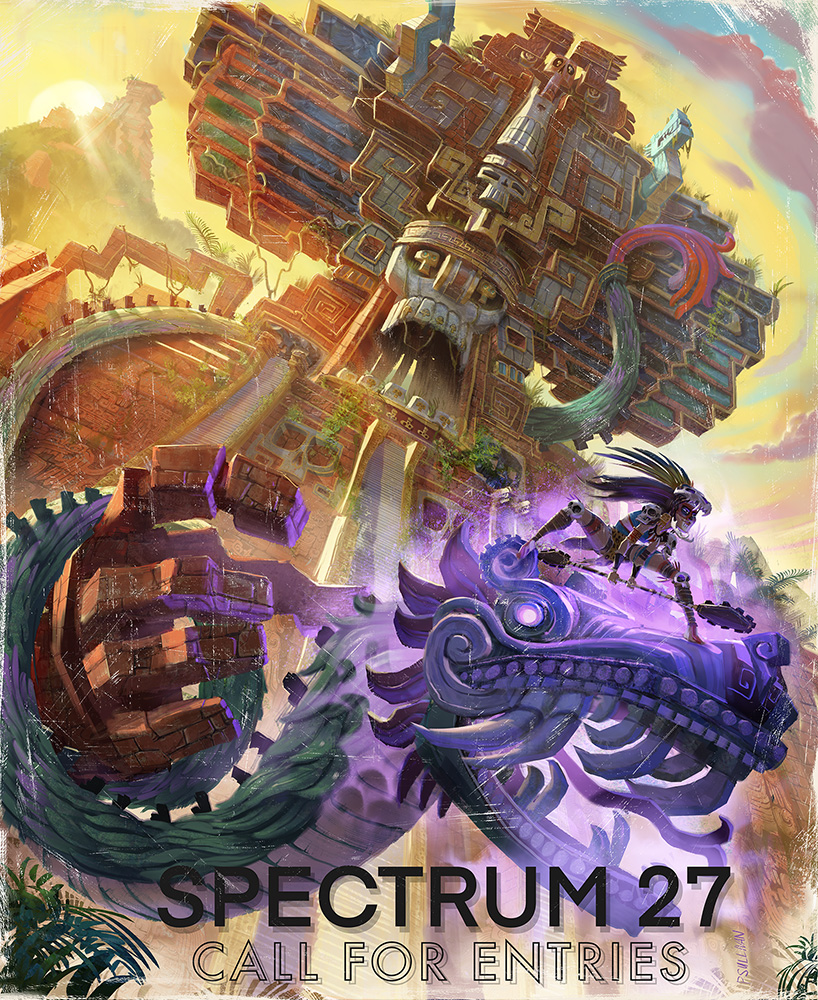 This is an invitation to all professional and student artists, art directors, publishers and artists' representatives to submit entries to the 27th Annual Spectrum International Competition for Fantastic Art. All artworks in all media embracing the themes of science fiction, fantasy, horror and the surreal are eligible. Fantastic art can be subtle or obvious, traditional or off-the-wall, painted, sculpted, done digitally or photographed: There is no unacceptable way to create art, and there are no set rules that say one piece qualifies while another does not. Imagination and skill are what matters. Work chosen by the jury will be printed in full color in the Spectrum annual, the peer-selected "best of the year" collection for the fantastic arts. Click here to submit.
The Spectrum 27 Call for Entries Poster was created by the renowned artist, Paul Sullivan.
To join our mailing list to receive your complimentary poster, please click here.
The Spectrum 27 jury is comprised of a six member panel of some of the most exceptional artists and educators working in the industry today consisting of Alice A. Carter, Craig Elliott, Anthony Francisco, Courtney Granner, Forest Rogers, and Chie Yoshii. Find out more about the Spectrum 27 jury here.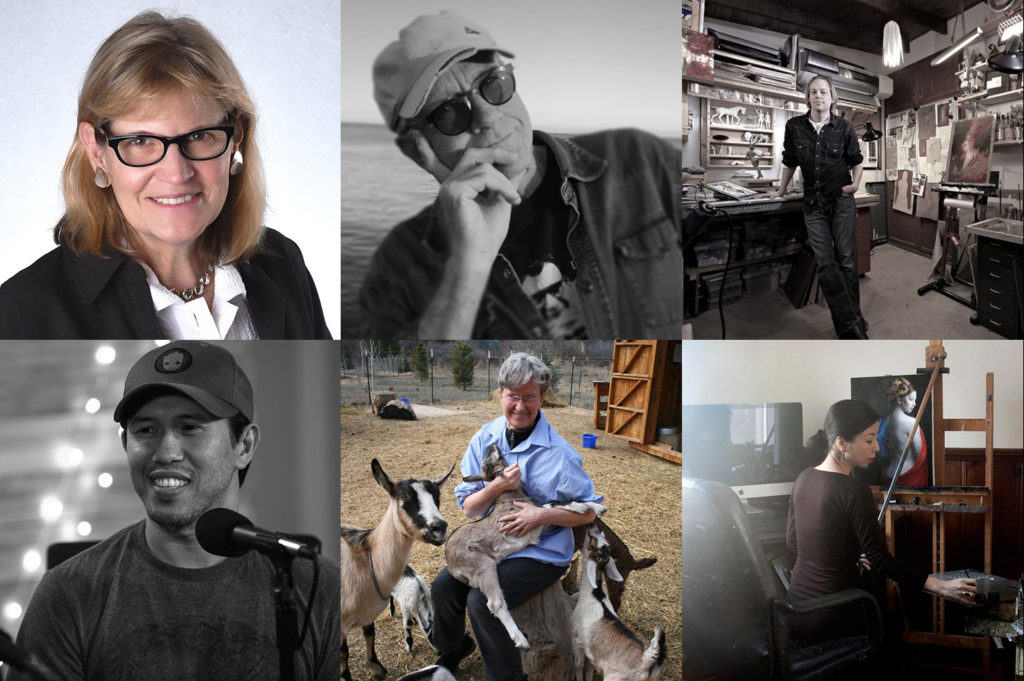 "I'm delighted to bring such an esteemed group together," shares John Fleskes. "Alice Carter and Courtney Granner have mentored and guided thousands of students through the San Jose State University's award-winning Animation/Illustration program that they co-founded. Craig Elliott has had a hand in designing many of the most popular animated films from the last 20 years for companies such as Disney and DreamWorks, as well as being a remarkably well-rounded artist and craftsman. His teaching credentials are equally impressive. Then, we are pleased to have Anthony Francisco join us, who is the Senior Visual Development Concept Illustrator at Marvel Studios. Anthony created Baby Groot and the costumes for the Dora Milaje (Okoye and Nakia) for Black Panther. We are honored to have Forest Rogers, who is one of the most admired sculptures in the surreal and fantastic arts genres. Finally, we are fortunate to have Chie Yoshii join the jury, who's gorgeous paintings have long been featured within the pages of Spectrum. We're are grateful to have this admired group of artists to select the works for inclusion into Spectrum 27."
For over twenty-six years the Spectrum annual has been a showcase for the best and brightest creators of fantastic art from around the globe: it serves as an invaluable resource book for art directors, art buyers, publishers and agents world-wide. Our purpose and singular agenda is the promotion of the art and artists. We believe that Spectrum functions as a cost-efficient promotional forum and provides a bridge between creator, client, and aficionado as well. Spectrum is all about facilitating opportunities for creators, about growing the audience for imaginative work in all its forms, without pretension and without prejudice.
Thanks to everyone for your continued support of Spectrum! Please let us know if you have any questions.
For more information on Spectrum please visit spectrumfantasticart.com.
Enjoy,

John

Flesk Publications
Flesk Publications on Facebook
Spectrum Fantastic Art
Spectrum Fantastic Art Live
Spectrum Fantastic Art Live on Facebook
Text and photos copyright © 2019 John Fleskes. Videos © 2019 Flesk Publications. Artwork © 2019 its respective artists. All Rights reserved.