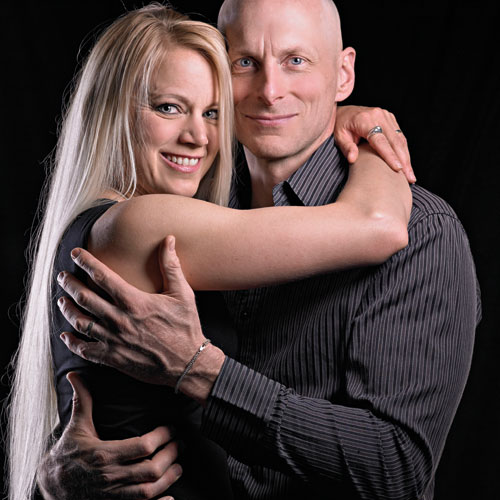 Hi, everyone,
When I took over Spectrum Fantastic Art with Spectrum 21 I never imagined the friendships that would form. With the annual books–as well as with the Spectrum Fantastic Art Live (SFAL) event—there was a bonus beyond seeing all the amazing art and learning about the artists. There is a welcoming within the community that is open to all. New and inspiring friendships were quickly formed when I started, and they continue to strengthen with each passing year.
The list is far and great, but just a few people who I met through Spectrum is Daren Bader, Petar Meseldzija, Bill Carman, and J.A.W. Cooper—all of whom I had the privilege to publish books on. Then there are the Spectrum judges, such as Cory Godbey, Justin Gerard, Annie Stegg Gerard, Allen Williams—all of them! All the judges have been wonderful. Then being able to meet artists who I've idolized. When you meet them they are the best of human beings, such as Paul Bonner. It's staggering to think about everyone who I've met and talked to since I have had this honor of being the current Spectrum caretaker.
A couple who has been an absolute pleasure to get to know and to call friends is Colin and Kristine Poole. They attended one of the early Spectrum shows without ever having taken part in anything Spectrum before. We met, we talked, we soon became friends, I inquired if they would like to make the new Spectrum awards, they did, then they suggested a Rising Star Award, I said yes, and they have been on the stage of the Spectrum Awards Ceremony ever since to present the award. All this from two people who decided to check out the Spectrum event with no expectations or connections. It just goes to show how everyone is welcome.
I'm so very pleased to host Colin and Kristine here in our Flesk office next month for the Spectrum judging event. These two greatly care about the individual artists and the community. They will do a wonderful job as judges.
If you'd like to submit to Spectrum 26, the deadline is Thursday, January 24th. Here is the website with more details: http://spectrumfantasticart.com/
To learn more about the Spectrum Awards Ceremony, you can visit this website: https://www.spectrumfantasticartlive.com/
Enjoy,
John
Flesk Publications
Flesk Publications on Facebook
Spectrum Fantastic Art
Spectrum Fantastic Art Live
Spectrum Fantastic Art Live on Facebook
Text copyright © 2018 John Fleskes. Photos and videos © 2018 John Fleskes / Flesk Publications. Artwork © 2018 its respective artists. All Rights reserved.