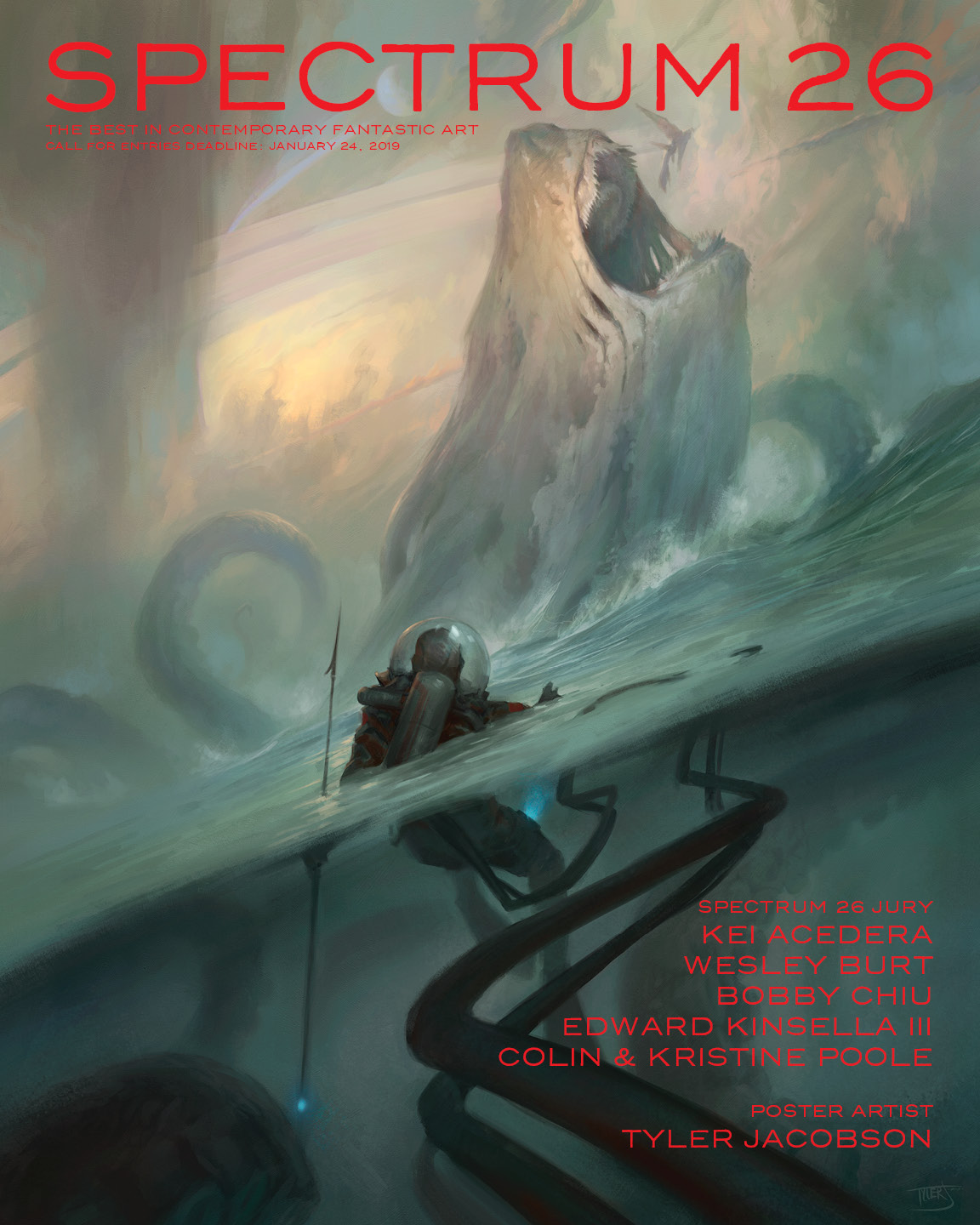 Hi everyone,
Here's a reminder that the Spectrum 26 Call for Entries is open.
The deadline to submit your works is January 24, 2019. All art works in all mediums embracing the themes of science fiction, fantasy, comics, horror, and the surreal are welcome!
Through Spectrum, our mission is to promote the fantastic arts and provide an annual showcase for contemporary artists.
The Spectrum 26 Call for Entries Poster was created by the renowned artist, Tyler Jacobson.
To join our mailing list to receive your complimentary poster, please click here.
The Spectrum 26 jury is comprised of a five member panel of some of the most exceptional artists working in the industry today consisting of Kei Acedera, Wesley Burt, Bobby Chiu, Edward Kinsella III, and Colin and Kristine Poole. Find out more about the Spectrum 26 jury here.