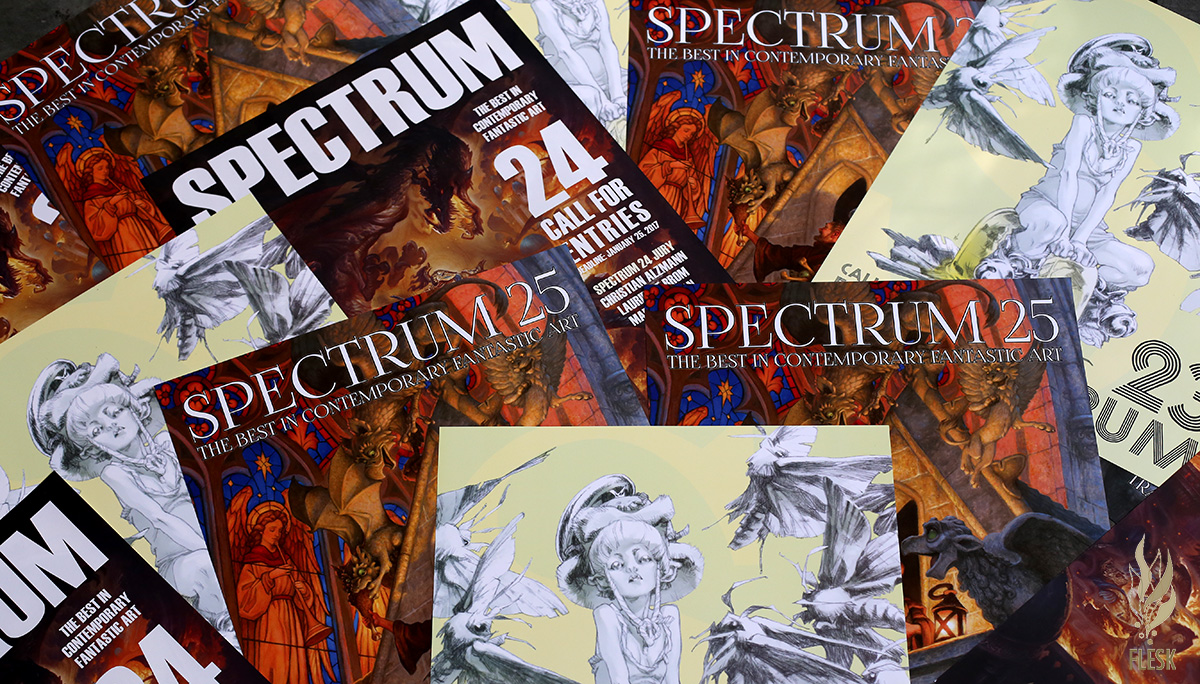 Greetings!
The Spectrum 26 Call for Entries opens on October 15th! Join our mailing list to receive a poster.
Over the next two weeks we will be sharing Spectrum news daily on our Facebook and Instagram accounts. We will reveal who the Spectrum 26 jury is and the artist who made the latest call for entries poster. We will share videos that include a Spectrum 25 book flip through and interviews with the jury. The Spectrum 25 artist copies will arrive at our warehouse in the middle of October. More news will be coming about Spectrum Fantastic Art Live and the Spectrum 26 award ceremony that is happening next spring.
There are a few ways to stay updated. You can follow us on social media and join our email newsletter. Additionally, you can provide us with your mailing address and we will mail you a complimentary Spectrum Call for Entries poster (U.S. addresses only). If you are already on our list, but have moved, you can use this link to provide us with your most current address.
Here's the link to sign up:
http://spectrumfantasticart.com/newsletter.php
We look forward to Spectrum 25 hitting the stores this fall. We hope you will enjoy it!
Thank you all for your support of Spectrum and Flesk!
All our best,
John and Kathy
Text and photos copyright © 2018 John Fleskes. Videos © 2018 Flesk Publications. Artwork © 2018 its respective artists. All Rights reserved.