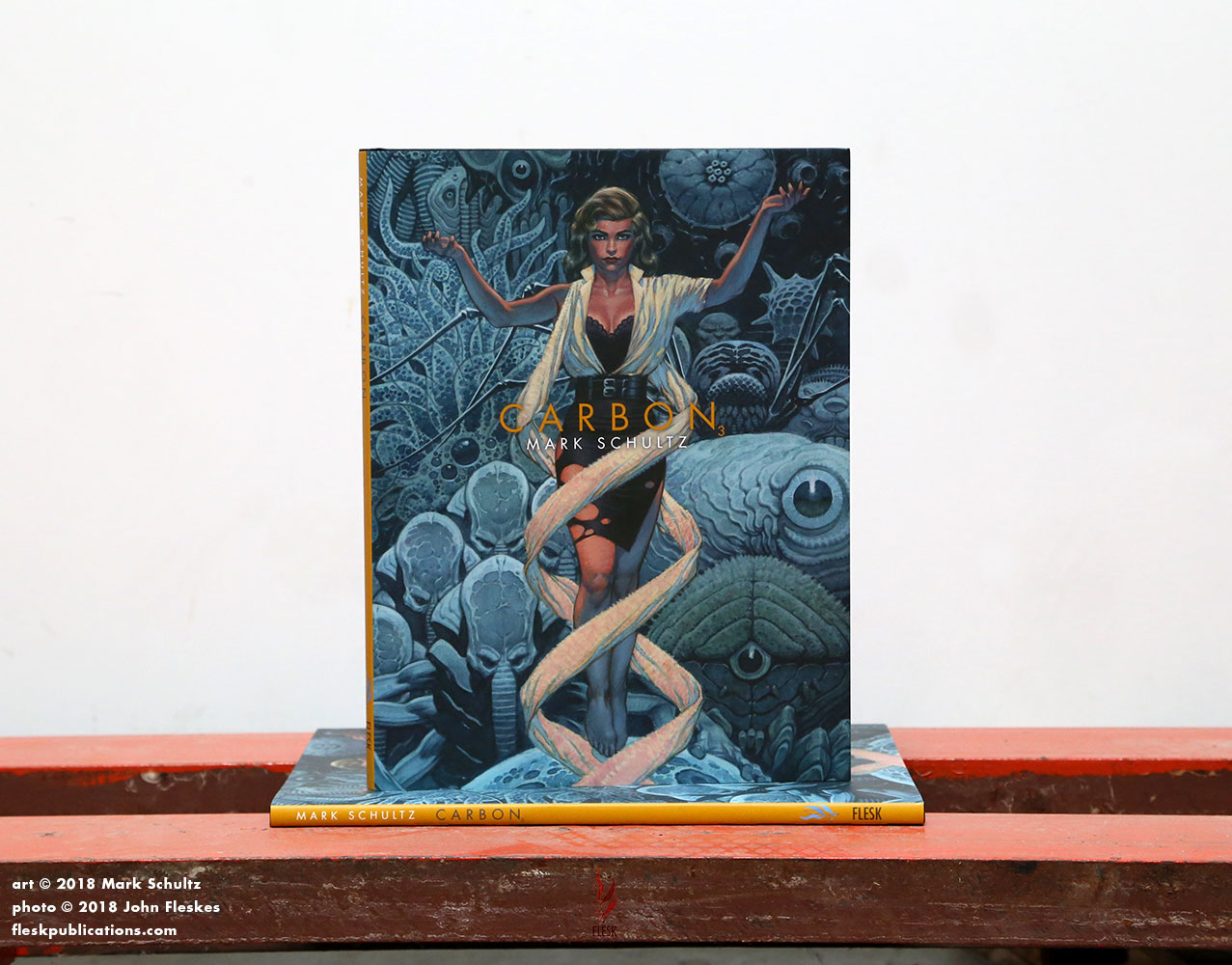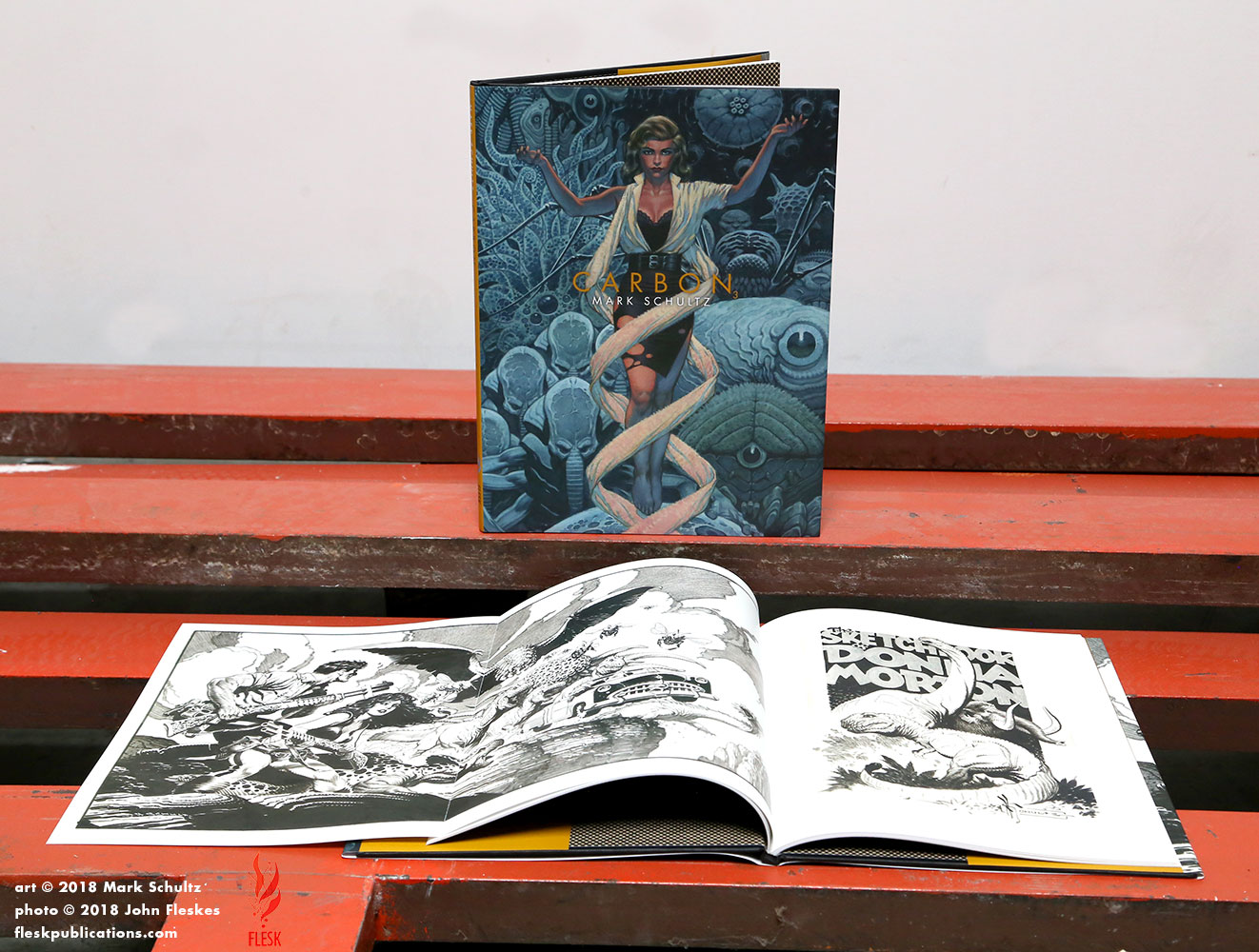 I've been working regularly with Mark Schultz since 2004. His first book that I published was Various Drawings Volume One in 2005. This book was the fourth that I published and the first on a living artist. Since then we have kept in contact weekly and managed to put out quite a library on Mark's work. There has been Various Drawings Volume 1-5, Blue Book, Storms at Sea, Xenozoic, and the Carbon series. This month we are releasing Carbon 3. Somehow, we've managed to publish eleven books in the last 13 years. I'm not quite sure how we've done it. Especially considering how slow Mark works.
Each collection of Various Drawings and Carbon has collected the previous year and a half to two years' worth of art that Mark has made for private commissions and illustration assignments. This latest volume of Carbon follows the same trend. Carbon 3 has a forward by Mark where he touches upon his preparatory stages of creating the new Xenozoic story. Inside you will find several personal works of Jack and Hannah, the main characters from Xenozoic, along with other noteworthy pieces.
It's always a pleasure to work with Mark. It's no secret that he's a great guy. We bounce ideas back and forth and quickly ease into a design, theme or layout with each book. There is nothing difficult about the process. We typically talk on the phone for 2-3 hour sessions while working. It never seems like work, and I'm always surprised at how quickly the book comes together. I suppose we have been working together for so long that I intuitively know what Mark likes, yet I also appreciate that he lets me experiment. We usually end up doing something that neither of us thought of alone. And we're pretty darn happy with the outcome.
I felt the cover painting came out especially well. Mark put a lot of effort into trying a new approach. It's a method that he will be revisiting at some point in the future.
The hardcover signed edition is already sold out. But, the Carbon 3 paperback is here and in stock for immediate shipping.
Here's the link to learn more about the book and to order.
https://www.fleskpublications.com/mark-schultz/
Enjoy,
Text and photos copyright © 2018 John Fleskes. Videos © 2018 Flesk Publications. Artwork © 2018 its respective artists. All Rights reserved.