We're exhibiting at the San Diego Comic-Con. Here's a peak at our Flesk booth #5019 before things get started.
Joe Benitez and Mark Schultz are appearing throughout the show! We hope you can stop by!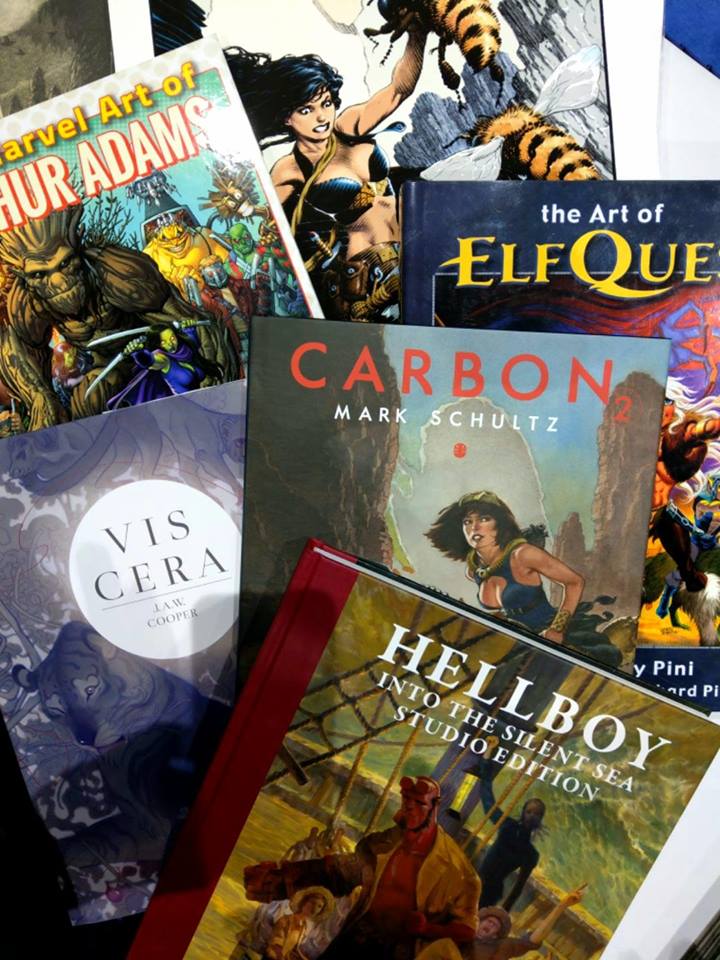 Arthur Adams, Wendy and Richard Pini, Mark Schultz, Gary Gianni, William Stout, Jim Silke, Mike Mignola, Terry Dodson and many more can all be found within a few aisles of one another–all of which are near our Flesk booth #5019. We brought our latest books with us and we hope that you get a chance to stop by and visit.
UPDATE: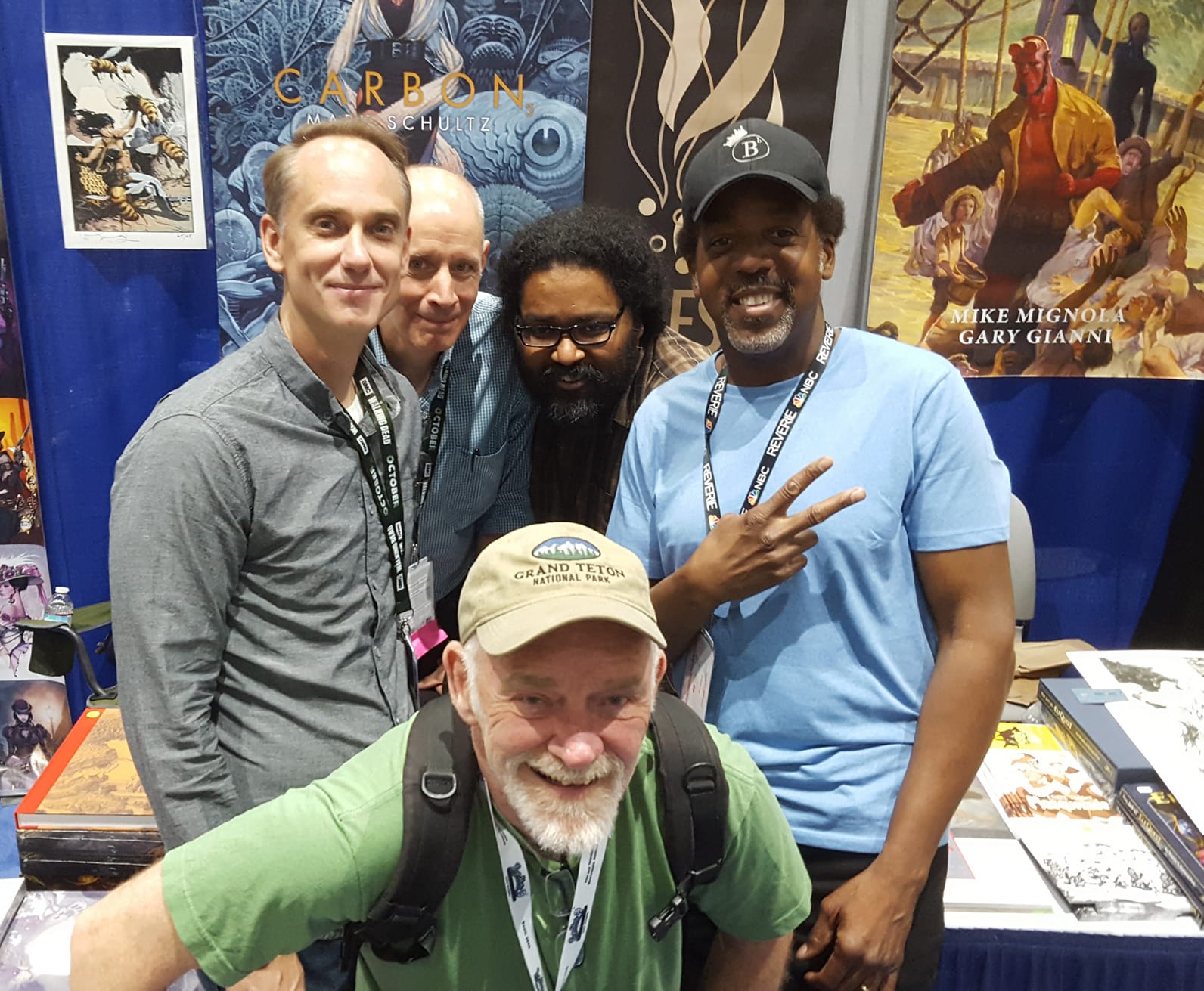 I visited Comic-Con for an hour and a half in the evening and was lucky enough to see Warren Drummond and Jim Reid at the Flesk booth with Mark Schultz and James Walker.
On Friday evening I had the chance to chat with Gary Gianni, Tom Sniegoski, Geof Darrow, Kaitlund Zupanic, Alina Chau, Greg Preston and a few of our regulars at the booth during before heading over to the Eisner Awards.
The ceremony was amazing. Even though we didn't win an Eisner for Line of Beauty: The Art of Wendy Pini, I felt that it was an extraordinary experience and don't feel disappointed in any way.
Thanks to everyone who visited us at the Flesk booth during San Diego Comic Con!
As many of you know I took time off from the show while I spent the majority of my time with my son as we discovered new places during our daily adventures in and around the city. This quality time held great value to me as we took advantage of this freedom. I didn't realize how much I needed a break. I'm grateful to James for watching the booth so that I could recharge and hang with the kiddo.
We visited the show for 2 hours on Saturday before the big Schoolism group dinner, and another few hours on Sunday prior to packing up the booth. I was able to say hello to all of the artists who I work with, and a few others who I know. I kept my promise to myself that I would not work the booth.
We had a nice lunch on Sunday with Frank Cho, Daren Bader, and Gary Gianni.
I thought the road closure out front, along with the restriction that did not allow non-badge holders to walk around the convention exterior area really helped to cut down on crowds and congestion when arriving and departing.
James let me know how the day went each night, and he passed along the nice comments and praise that was shared by all of you. We're signed up again for next year and hope to see you again in the future.
Enjoy,