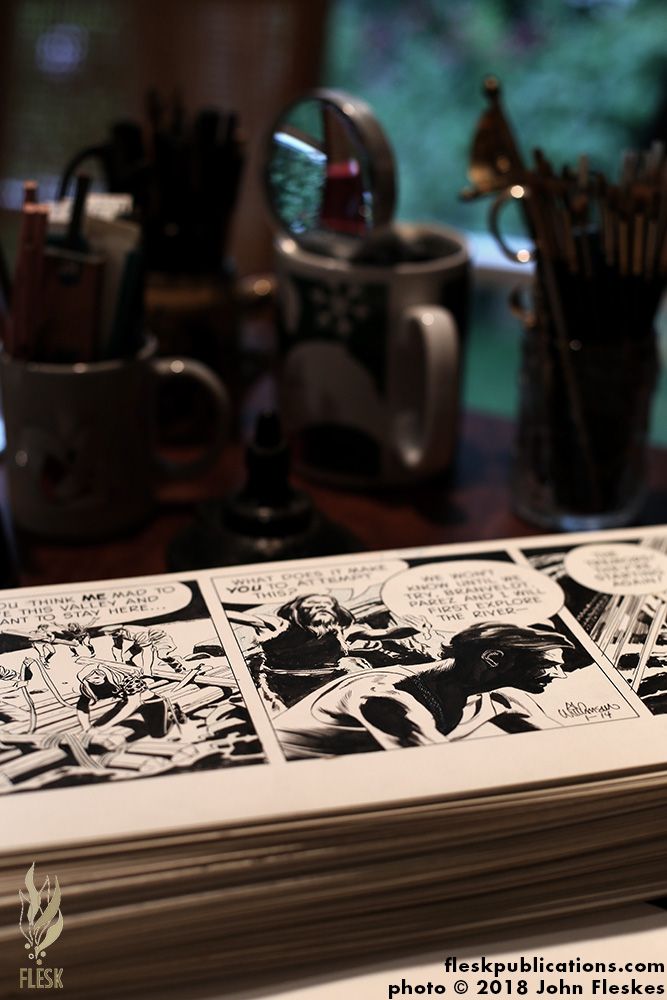 I'm back to working on the new Al Williamson art book. Here's a picture that I took of a stack of X-9 originals in Al's studio to whet your appetite while you wait for me to finish the book.
Much of the detective work has been done. I have all of the art that I need with few exceptions. I just need to get scans of a handful of prime EC originals, and a few scans from Creepy, Eerie and House of Mystery–then there will be representation from just about every area that Al touched.
I haven't set a release date. It'll be done when it's done. I've been wanting to do this book for the last 8 years. I'm pretty happy to be sitting here with Kathy as we chip away at it!
Enjoy,