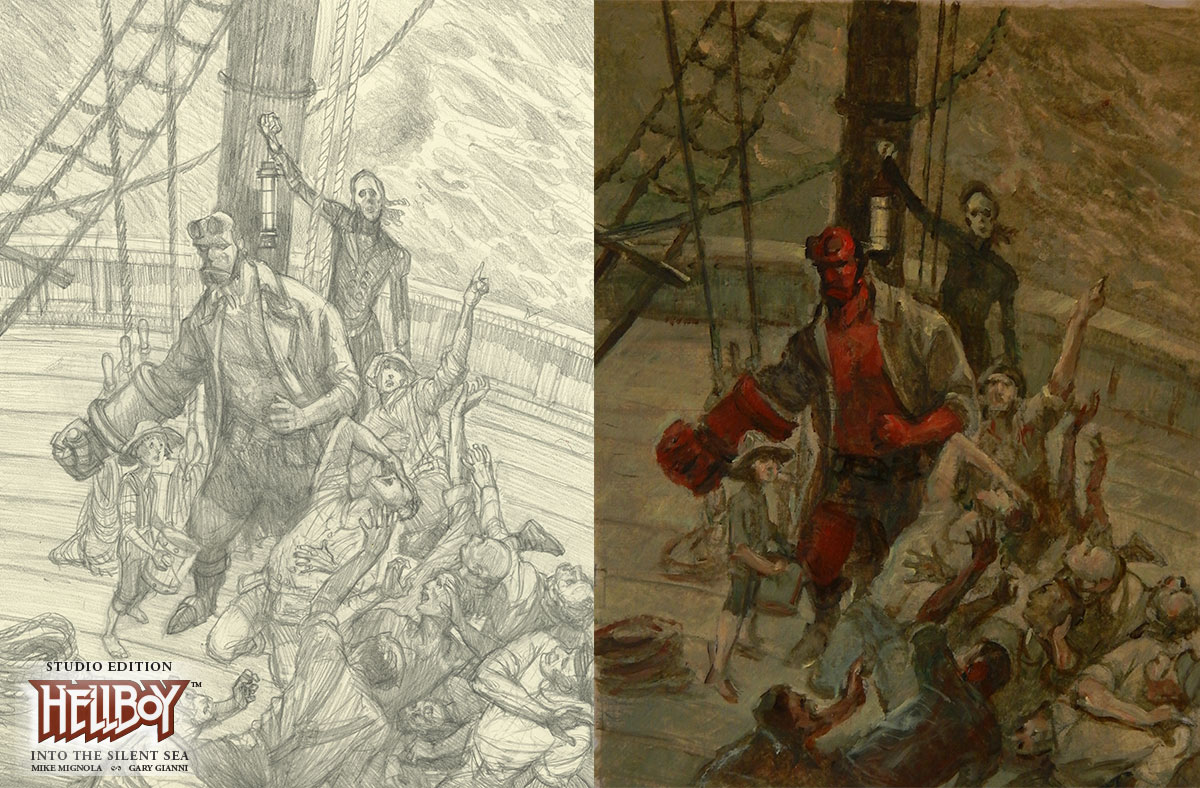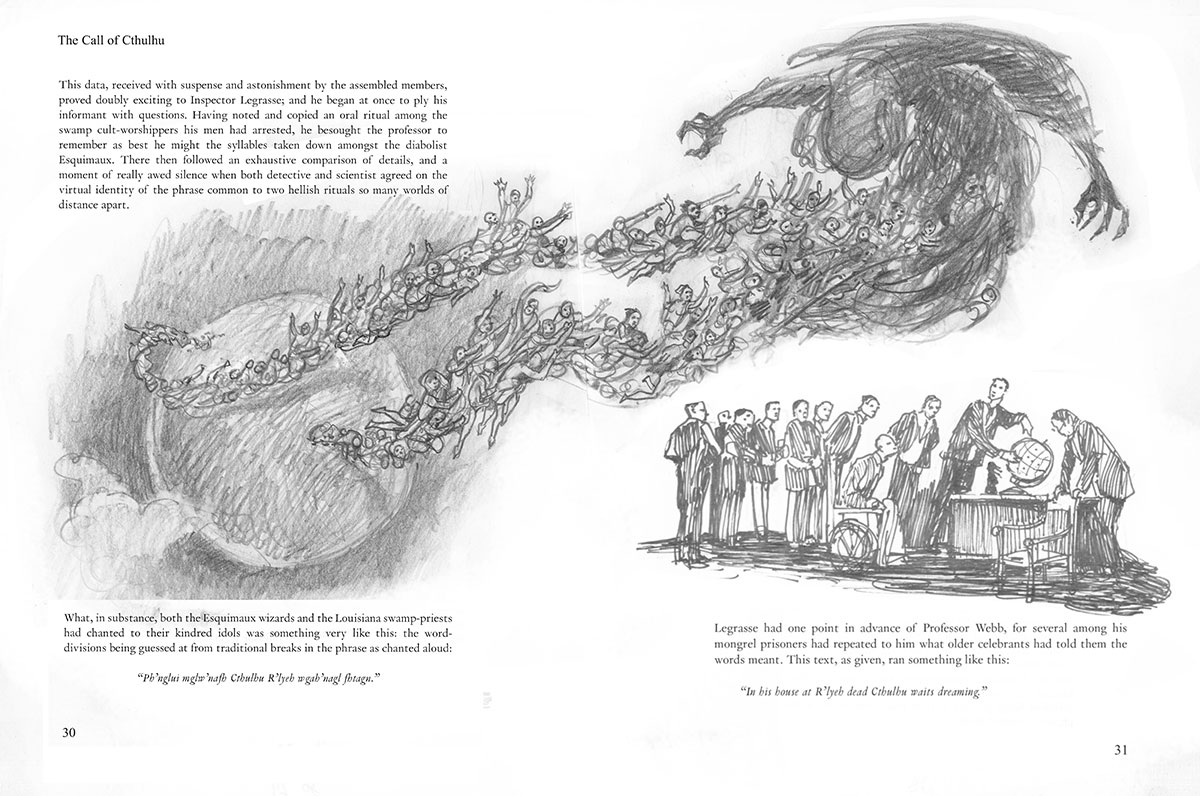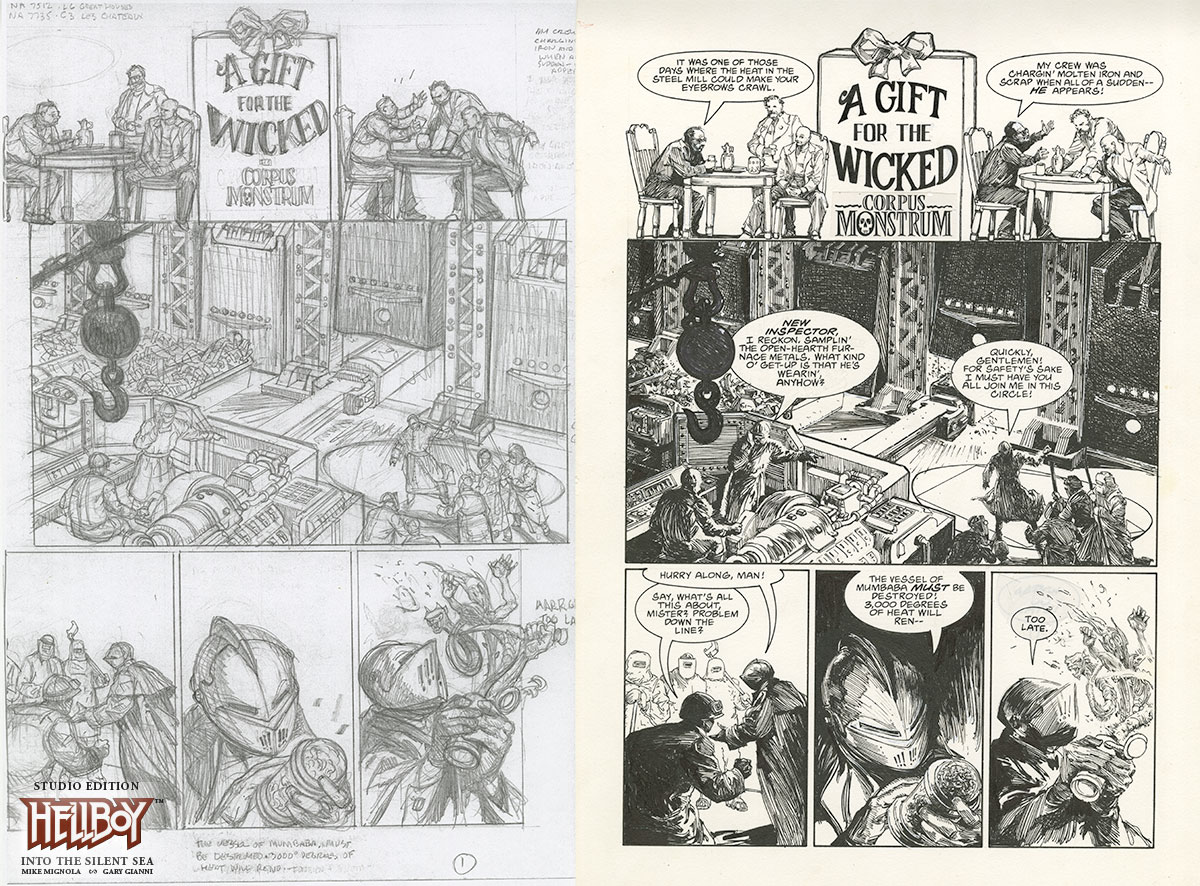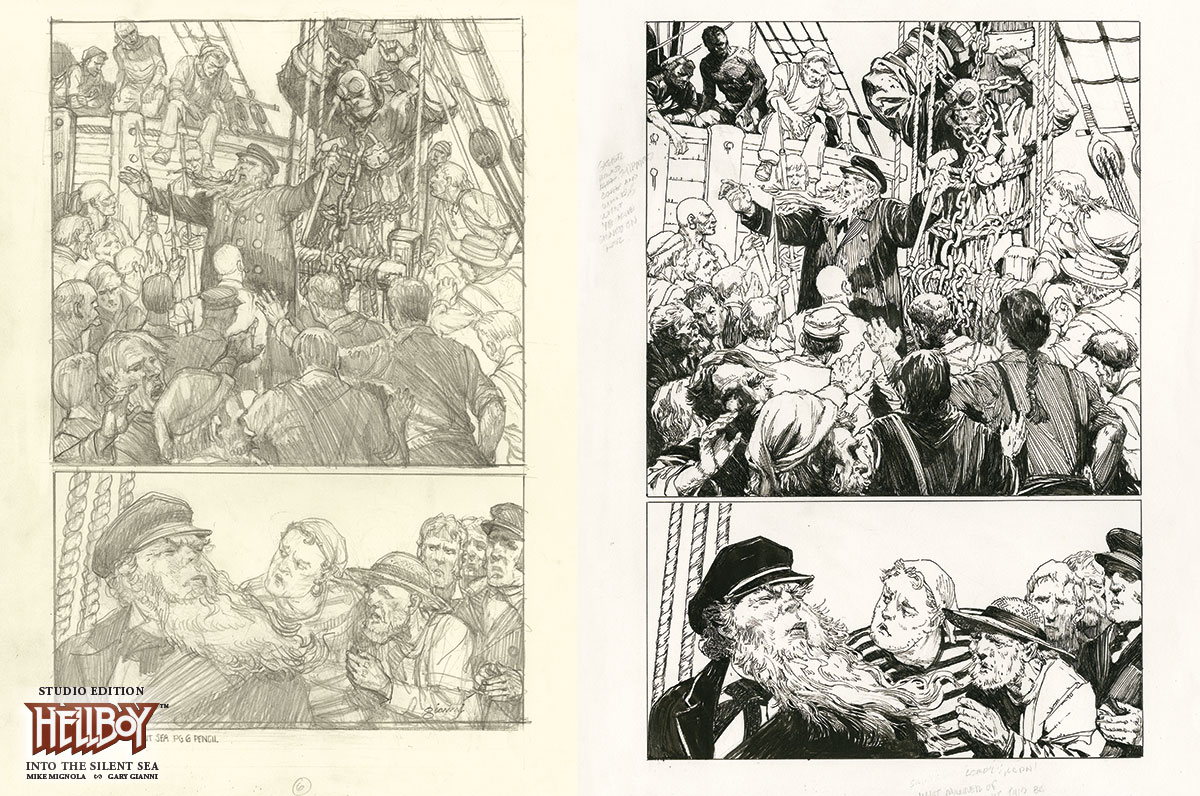 Hi, everyone,
We're in the final stretch of our Hellboy: Into the Silent Sea Studio Edition Kickstarter campaign! It ends tomorrow!
There has been five stretch goals unlocked since we launched the campaign a month ago. Lots of bonus material and free goodies are now included.
This book, which is written by Mike Mignola and Gary Gianni, and with art by Gary includes the Hellboy story with it's thumbnails and preliminary art. Now, it also includes additional pages including a MonsterMen story, plus a bonus The Call of Cthulhu book illustrated by Gary. There are prints also!
Enjoy,