Hi, everyone,
Come visit us at San Diego Comic-Con. Flesk booth #5019.
Arthur Adams, Daren Bader, Frank Cho, Terry Dodson, Craig Elliott, Lance HaunRogue, Richard Pini and Wendy Pini, Jim Silke, Gary Gianni, William Stout, Bruce Timm, and more artists who we've worked with will be there!
Daren Bader and Lance HaunRogue, the artist and writer of Tribes of Kai. Signing at the Flesk booth on Thursday from 2:00-3:00.
Richard Pini and Wendy Pini will be signing at our booth on Friday from 2:00-3:00. We'll have copies of The Art of Elfquest, Elfquest: The Art of the Story, and Line of Beauty: The Art of Wendy Pini with us.
Debuting at our booth will be our new series of prints!
The new Wendy Pini prints are ready for San Diego Comic-Con! These fine art prints can only be purchased at our Flesk booth #5019. Each is made with the finest museum quality paper and archival inks, and made to the highest standard that you can expect from Flesk.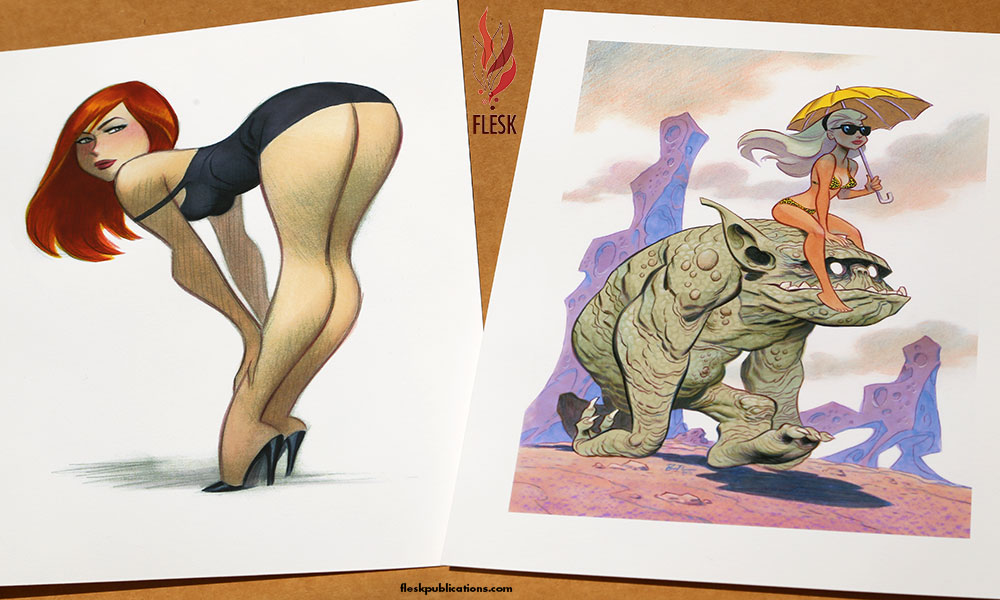 The new Bruce Timm prints are here and ready for San Diego Comic-Con! Flesk booth #5019 is the only place where you can get these official prints by Bruce Timm. There are 13 different prints available.
The art has been scanned from the original artwork, plus the paper and inks are museum quality, archival and will last longer than any of us! These are gorgeous! Bruce will be at the show where you can get them signed as well.
We'll have free postcard giveaways and a full selection of our latest Flesk books.
See you there!
Enjoy,
John