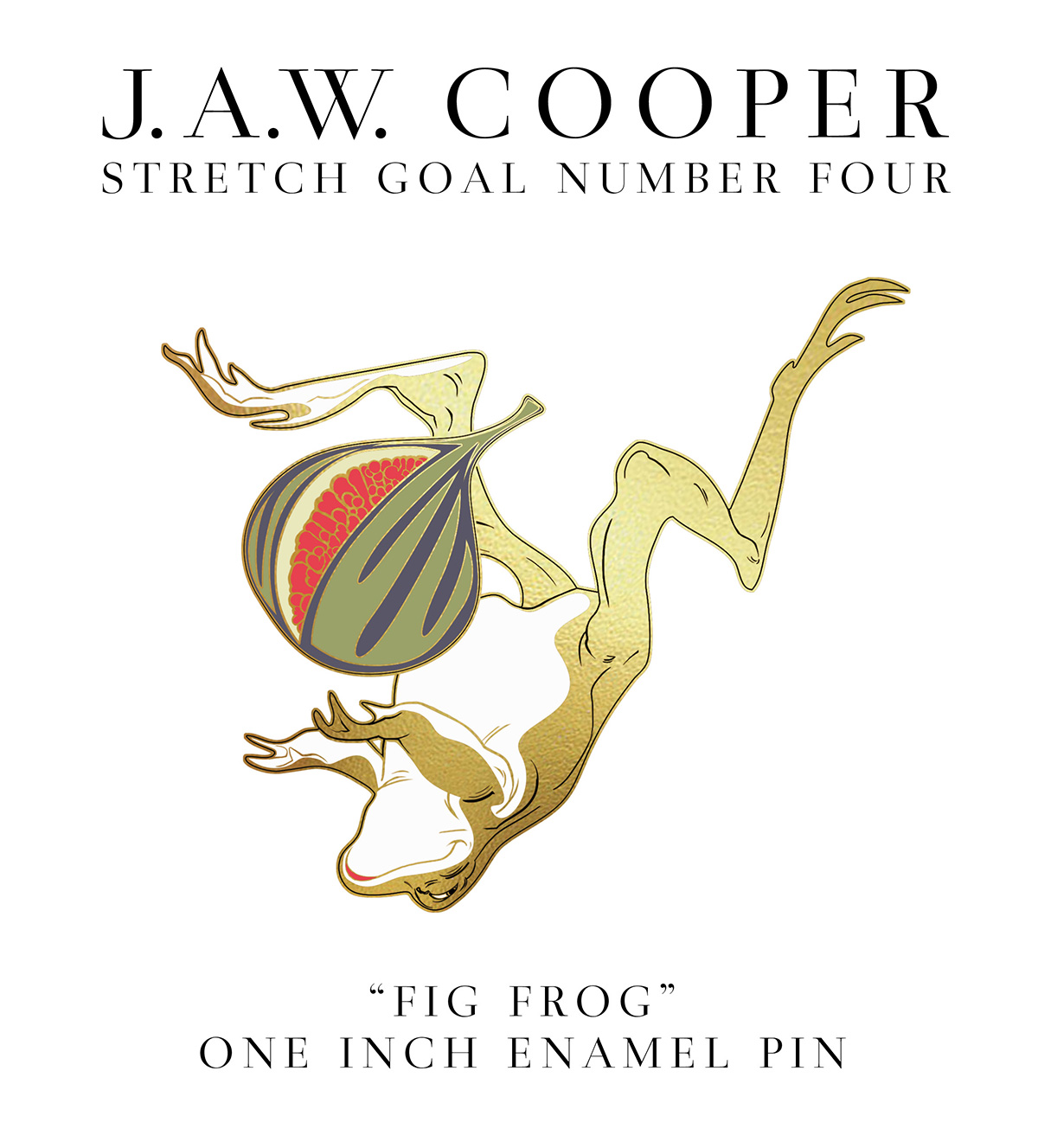 J.A.W. Cooper Kickstarter Link
Hi, everyone,
A lot has happened over the last week with J.A.W. Cooper's Kickstarter campaign. Stretch goal after stretch goal has been unlocked as we continue to add more goodies for those who have pledged $25 or more.
Our supporters have all helped to make this campaign go far beyond what we could have ever imagined. We are unbelievably grateful for all of the enthusiastic comments, and the help in sharing the news on social media.
There have been three previous stretch goals that were shattered within days; An extra 16 pages of art for Familiars, a slipcase for the hardcover set, and four bonus prints for all pledges of $25 or more. Now, it's time for another extra special item that will only be available to those who are a part of this campaign.
If we are fortunate to reach the $175K mark we will add a 1 inch enamel pin to every pledge of $25 or more! This new design of "Fig Frog" was made over the weekend by Cooper. This pin will only be available through this Kickstarter campaign. (Note that the design and colors are in progress and may change.)
Thanks again to all of our supporters! We certainly look forward to the possibility of extending this gift to those who pledged.
Enjoy,