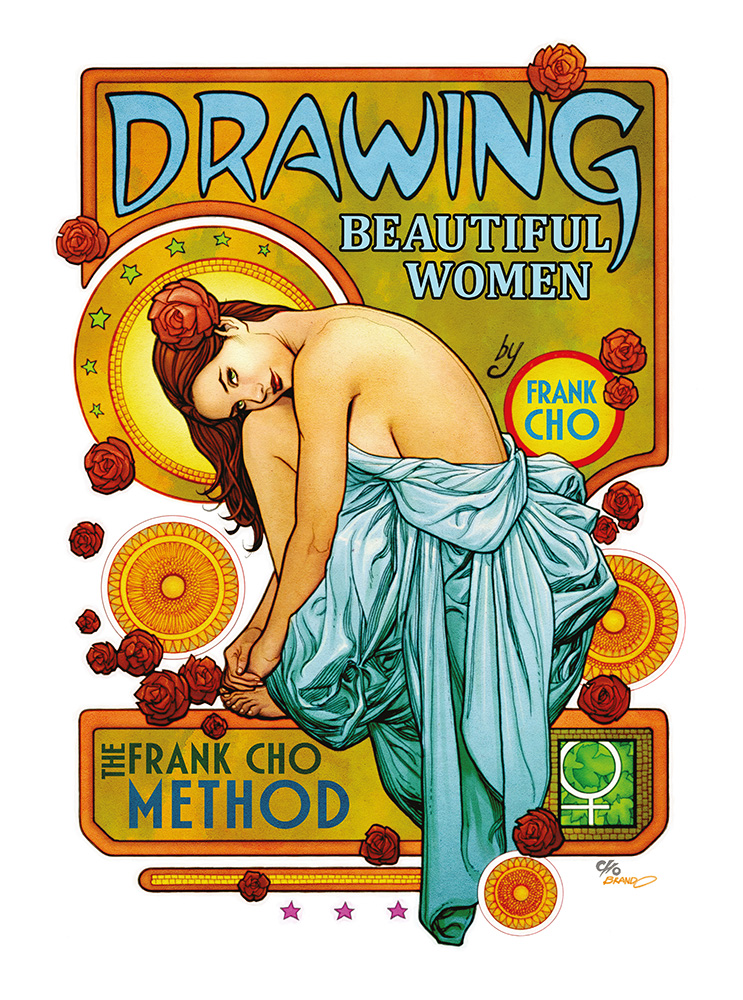 The Publisher edition of Frank Cho's Drawing Beautiful Women book is getting a new jacket! Isn't it gorgeous! The colors are by Brandon Peterson.
This is the book version that has the extra 16 pages of bonus material and is not available in the book trade.
The pre-order discounted price is just $29.95.