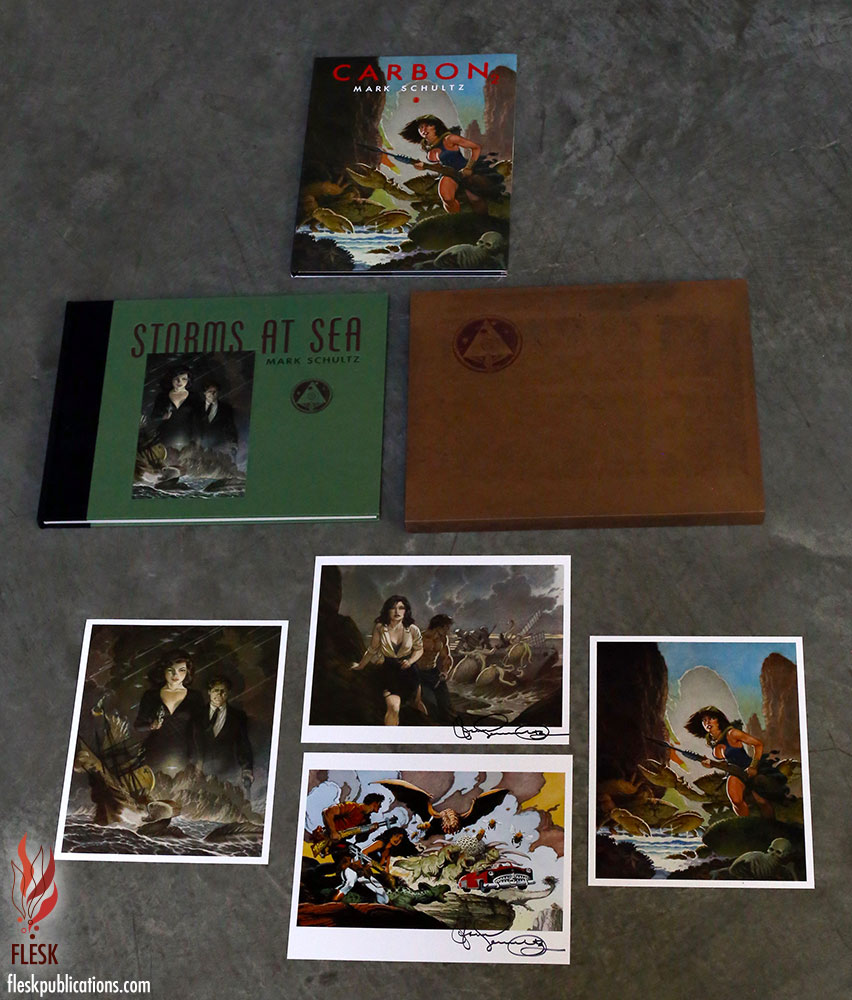 Hi, everyone,
After what has been the longest period of time between the delivery of a book to the printer to its arrival here at our warehouse (4.5 months! Typically it takes 2.5-3 months max) we finally received the Storms at Sea deluxe edition last Tuesday. Kathy and I worked 12 hour days to pack every Storms at Sea and SAS/Carbon 2 deluxe tier pledge and we mailed them all out yesterday. The domestic packages will start arriving soon. The international orders take 2-4 weeks depending on which country you reside in.
Thank you again for your patience. While the long process of manufacturing this Storms of Sea book is something I want to apologize for, the finish product is exactly what we wanted. It's unlike anything we have published before and contains all of the bells and whistles that we wanted. I pushed the printer beyond their limits, while I insisted on a certain quality, as I raised them to meet my high expectations.
There are a few people who we are waiting for addresses to mail their pledges. I'll get those mailed just as soon as they respond to the survey.
Our office is closed all next week for a well-deserved yearly Christmas break. I'll be checking emails and popping in for a few hours each day to check your comments and to assist as needed. We'll be back to full time here in the office on the 26th.
Happy Holidays everyone!
Enjoy,
Text copyright © 2016 John Fleskes. Photos © 2016 John Fleskes. Artwork © 2016 its respective artists. All Rights reserved.