Hi, everyone,
I have a shipping update for you. We were originally told that the Storms at Sea deluxe edition books would arrive with us here in the Flesk warehouse on Monday, November 21st. I've been informed that the books have arrived at the port in Southern California; however they have been selected for a random customs inspection. Between this two day delay and the Thanksgiving holiday coming up the books will not be delivered to us until the following week. Rest assured that we are ready to pack and ship all of the books the moment they arrive with us. I'll send you another update once we have them here. Thank you again for your patience.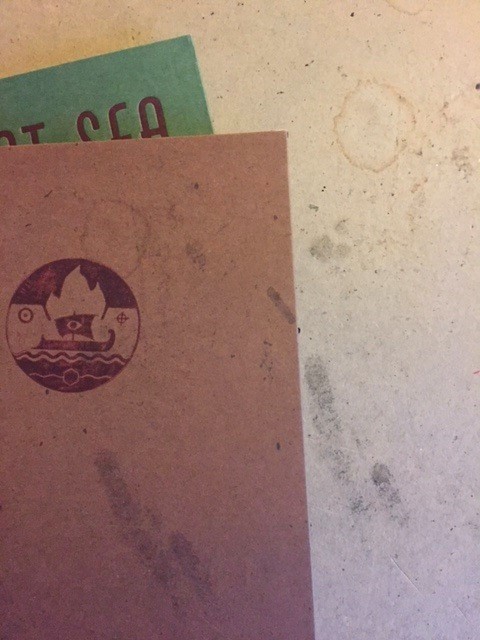 If you are not on Facebook I'd like to share what was posted on Mark's official Facebook page recently. "Mark just received his advance copy of the Storms at Sea Deluxe Sea Foam edition, and it's everything he'd hoped. It feels "classic"–textures galore, beautiful detailing, and big! Here's a detail of the endpapers, and the slipcase against the ratty old drawing board that was scanned for the slipcase design. Meta, baby."
As you can see in these pictures the texture and tonal patterns on the slipcase were scanned direct from Mark's drawing board.
I hope everyone has an amazing Thanksgiving!
Enjoy,
John
Text copyright © 2016 John Fleskes. Photos © 2016 John Fleskes. Artwork © 2016 its respective artists. All Rights reserved.