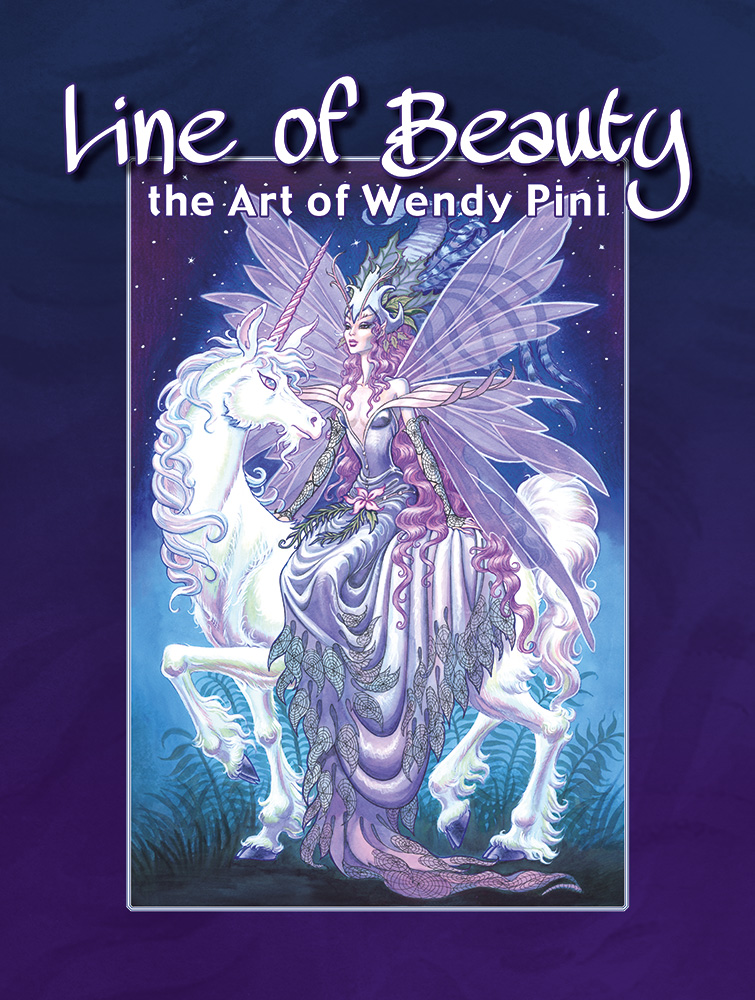 Hi, everyone,
I've posted an update for our Wendy Pini Kickstarter campaign supporters who pledged for Line of Beauty: The Art of Wendy Pini. It reads as follows!
We initially proposed that we would have Line of Beauty: The Art of Wendy Pini shipped to you all in August with a December street date for its appearance in the book and comic stores. We are missing these dates and I wanted to take the time to explain to you the reasons why.
Here's the short and sweet answer:
It is because we are making a better book than we originally envisioned and that it will be worth the wait.
Here's the long answer:
We are proud that we met the schedule for The Art of Elfquest and Elfquest: The Art of the Story. The best part about this pair of books is that they came out exactly how we wanted them to. We spared no efforts in their production. We did no compromising. We discovered that if we released Line of Beauty on the promised date the book would be rushed. It would not be the book we want it to be. It needs more time. The amount of artwork available to us to choose for inclusion is staggering. It has taken months to sort through the material. At this stage the art has been placed into what I like to call a book map where the art is ordered and grouped on all of the 304 interior pages.
At this point Richard is writing and editing the text for the final 100 pages. He has spent uncountable hours unearthing extended memories, stories and/or captions for each piece of art featured in the book. From Richard: "Very simply, I could not let Line of Beauty get rushed to press, with so much amazing material still being discovered. I asked Flesk Publications for more time, and to his everlasting credit, John Fleskes chose 'done right' over 'done by the clock.'" Our revised schedule delivers the book into our warehouse in March 2017 with your copies getting to you in April.
Bonus Item Added for Line of Beauty Kickstarter supporters!
Since we're late, I want to do something to make it up to you. In 2013 we made an Art of Elfquest and Line of Beauty Teaser that is signed by Wendy Pini and limited to 1000 numbered copies. This saddle-stiched paperback is 16 pages at 5.5 x 8.5 inches. I checked our stock and see that we have enough copies to include a complimentary copy with every pledge through Kickstarter for Line of Beauty. This is our way of saying thank you for waiting and for the trust that you have in us.
Line of Beauty will be a gorgeous collection and something that I will look back upon in the years ahead with pride knowing that we did it right.