The Spectrum 23: The Best in Contemporary Fantastic Art jury has nominated the top five artist works in each of the eight categories for a silver and gold award. David Palumbo, Cynthia Sheppard, Kirk Thatcher, Charlie Wen and Terryl Whitlatch discussed the merits of hundreds of pieces of art before finalizing this list on Saturday, February 27, 2016 at the Flesk Publications offices in Santa Cruz, California.
The winners will be announced at the Spectrum 23 Awards Ceremony held at the Society of Illustrators on Saturday, May 7, 2016.
Congratulations to all of the artists who have been considered!
---
ADVERTISING CATEGORY

Nico Delort
The Blessing of Athena
Bartosz Kosowski
Discworld



Colin Poole
Vishnu's Third Avatar



Andrew Thompson
Glitch



Joseph Qiu
24 Hour Movie Marathon
---
BOOK CATEGORY

Chris Ayers
Munchasaurus Rex



Rovina Cai
Tom, Thom



Donato Giancola
Vesuvius



Karla Ortiz
Sorcerer of the Wildeeps



Annie Stegg Gerard
Renard and the Strawberries
---
COMIC CATEGORY

Daren Bader
Tribes of Kai, page 41



Gael Bertrand
Island #4 cover



Tyler Crook
Harrow County #1 cover



Nic Klein
Drifter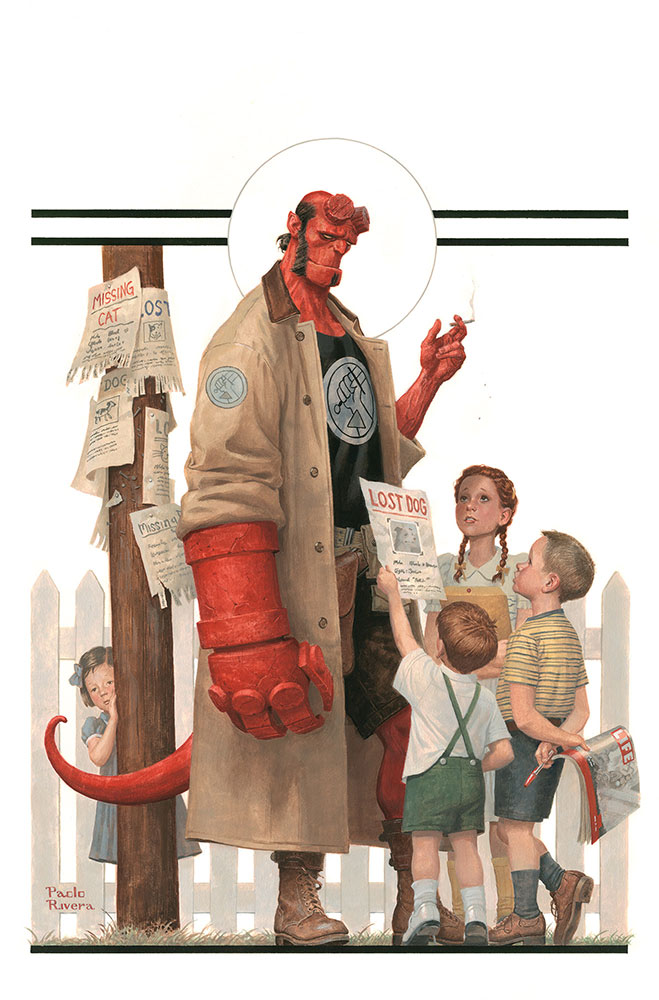 Paolo Rivera
Hellboy 1953
---
CONCEPT ART CATEGORY

Mirko Failoni
The Mushroom Forest



Te Hu
Journey to West
The Artwork by Vance Kovacs will be posted on April 15th, after the release of the new Jungle Book film.
Vance Kovacs
King Louie's Court



Seth Rutledge
Window View



Dejian Wu
Dragon Island
---
DIMENSIONAL CATEGORY

Akihito
Death Wings



Thomas Kuebler
Adelpha and Her Sister



Patrick Masson
The Blind Death



Forest Rogers
The Morrigan



Dug Stanat
Meeting Master Jones
---
EDITORIAL CATEGORY

Donato Giancola
Empathy



Tran Nguyen
Traveling To a Distant Day



Greg Ruth
Finnegan's Field



Chris Seaman
Family Portraithausen: A Tribute to Ray Harryhausen



Sam Weber
The Language of Knives
---
INSTITUTIONAL CATEGORY

Julie Bell
Behind the Veil



Wesley Burt
Natural Connection



Bill Carman
Medieval Batman



Te Hu
Offering



Tyler Jacobson
Exalted Angel
---
UNPUBLISHED CATEGORY

Dragan Bibin
Pull



Jaemin Kim
King Under the Mountain



Greg Opalinski
Initiate



Rob Rey
Bioluminescence



Wayne Haag
Dust Devil
Thank you to all of the artists who submitted to Spectrum 23.
Enjoy,
John
Flesk Publications
Flesk Publications on Facebook
Spectrum Fantastic Art
Spectrum Fantastic Art Live
Spectrum Fantastic Art Live on Facebook
Text copyright © 2016 John Fleskes. Artwork © 2016 its respective artists. All Rights reserved.