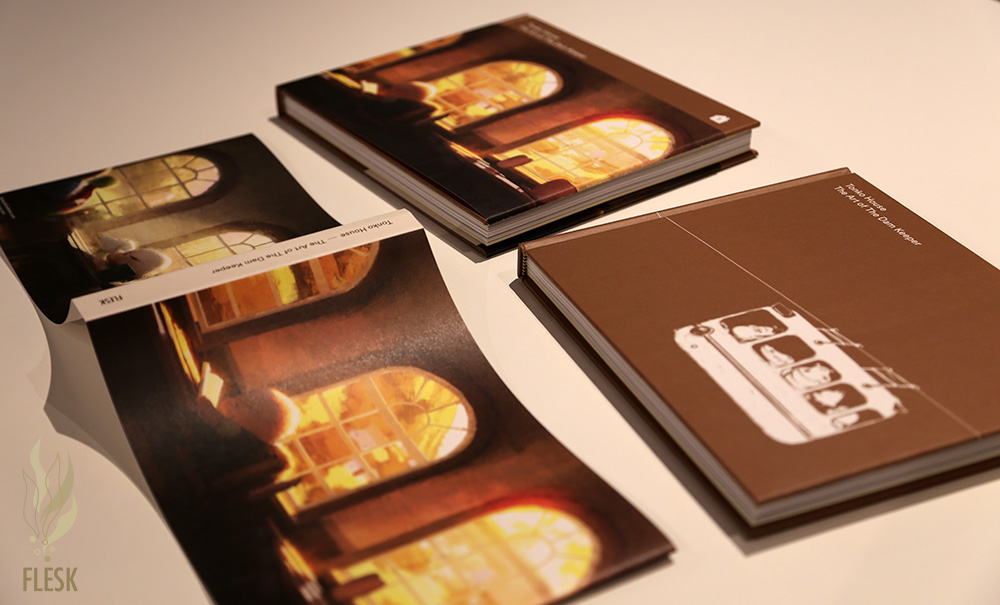 The printer shipped us advance copies of The Art of The Dam Keeper just in time to premier at the Tonko House booth at CTN Animation Expo! I'll be there with Dice Tsutsumi and the Tonko House crew to share the book with people for the first time. We hope to see you there.
I met with The Dam Keeper co-director Robert Kondo last night who signed the copies for the show. Dice can sign copies at the event to make your book complete.
You can pre-order the book direct from our website here.
Enjoy,
John
John Flesk
Flesk Publications
Flesk Publications on Facebook
Spectrum Fantastic Art
Spectrum Fantastic Art Live
Spectrum Fantastic Art Live on Facebook
Text and photographs copyright © 2015 Flesk Publications. Videos © 2015 Flesk Publications. Artwork © 2015 its respective artists. All Rights reserved.