Hi, all,
The Spectrum 22 jury is reviewing the call for entries submissions today! Justin Gerard, Virginie Ropars, Greg Ruth, Annie Stegg Gerard and Dice Tsutsumi are casting their votes for the works that will be included in Spectrum 22. Check back here throughout the day for photographs and videos!

Interview with Dice Tsutsumi during the Spectrum 22 judging event. This was filmed at the Flesk offices on February 28, 2015 in Santa Cruz, California.
Greg Ruth.
Justin Gerard and Annie Stegg Gerard.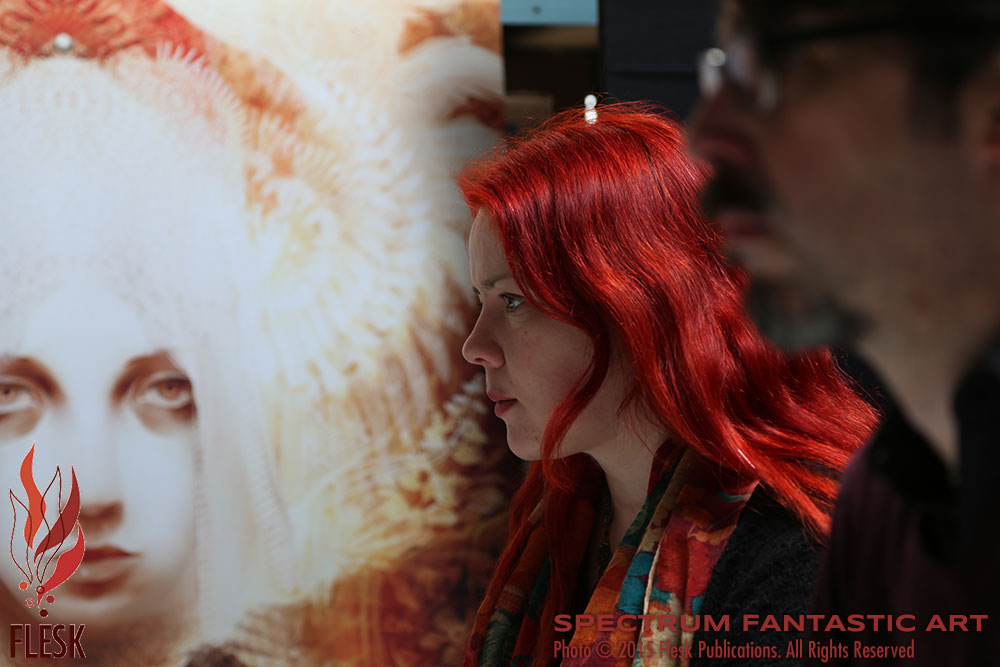 Virginie Ropars.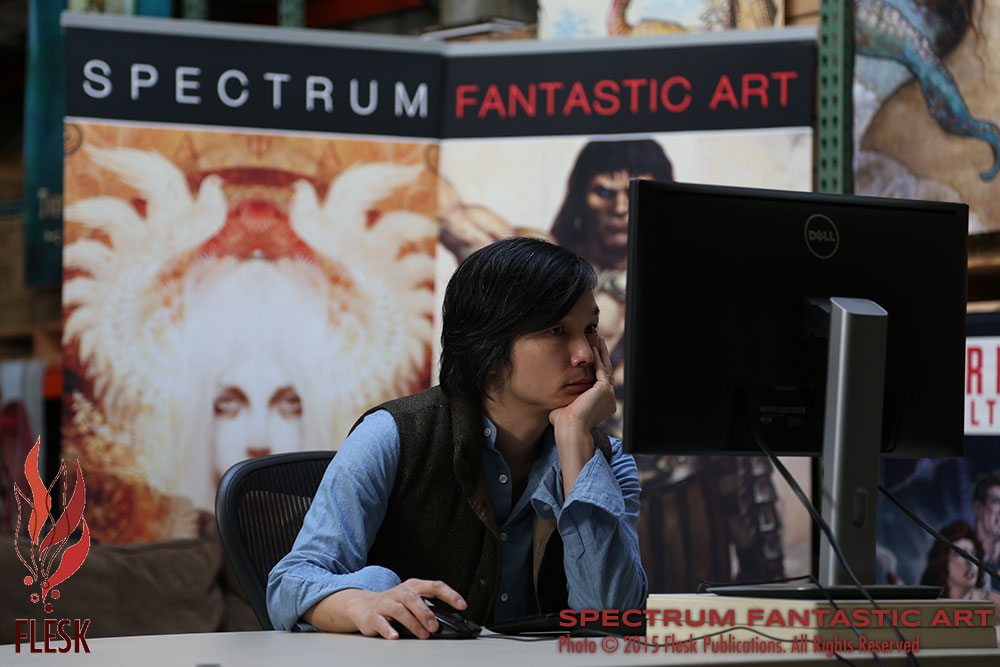 Dice Tsutsumi.
Enjoy,
John
John Fleskes
Flesk Publications
Flesk Publications on Facebook
Spectrum Fantastic Art
Spectrum Fantastic Art Live
Spectrum Fantastic Art Live on Facebook
Text and photographs copyright © 2014 John Fleskes. Videos © 2014 Flesk Publications. Artwork © 2014 its respective artists. All Rights reserved.