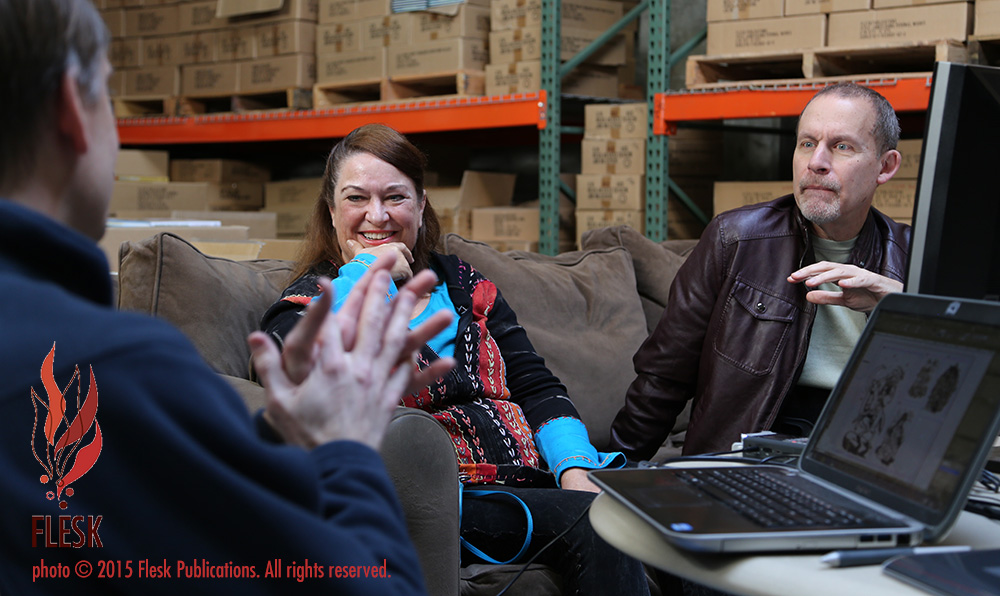 I had a great time with Wendy and Richard Pini for two days last week! They honored us by visiting our Flesk offices in Santa Cruz where we enjoyed a series of extended working sessions reviewing The Art of Elfquest together. This picture shows myself talking with Wendy and Richard about some book ideas. After a few years of research and planning the book is on track for a fall 2015 release! I'll post the cover soon!
Enjoy,
John
John Fleskes
Flesk Publications
Flesk Publications on Facebook
Spectrum Fantastic Art
Spectrum Fantastic Art Live
Spectrum Fantastic Art Live on Facebook
Text and photograph copyright © 2014 John Fleskes. Videos © 2014 Flesk Publications. Artwork © 2014 its respective artists. All Rights reserved.