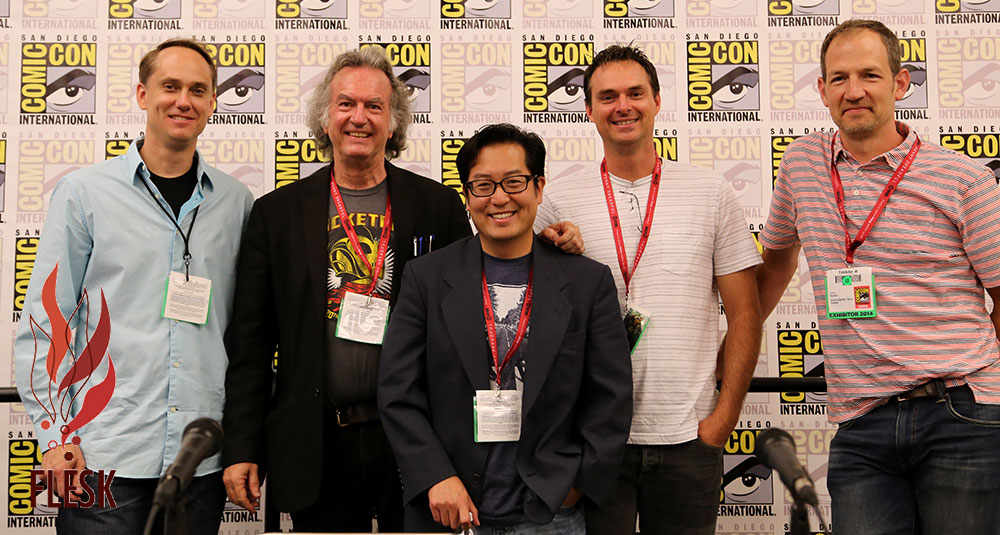 Hi, everyone,
The Flesk/Spectrum panel was held earlier today at Comic-Con International in San Diego. From left to right: John Fleskes, William Stout, Frank Cho, Daren Bader and Terry Dodson shared news about upcoming book projects, Spectrum news and the importance of working on creator owned projects.
I'll post more details over the next week.
Thanks to everyone who made the panel!
Enjoy,
John
John Fleskes
Flesk Publications
Flesk Publications on Facebook
Spectrum Fantastic Art
Spectrum Fantastic Art Live
Spectrum Fantastic Art Live on Facebook
Text and photograph copyright © 2014 John Fleskes. Artwork copyright © their respective owners. All Rights reserved.