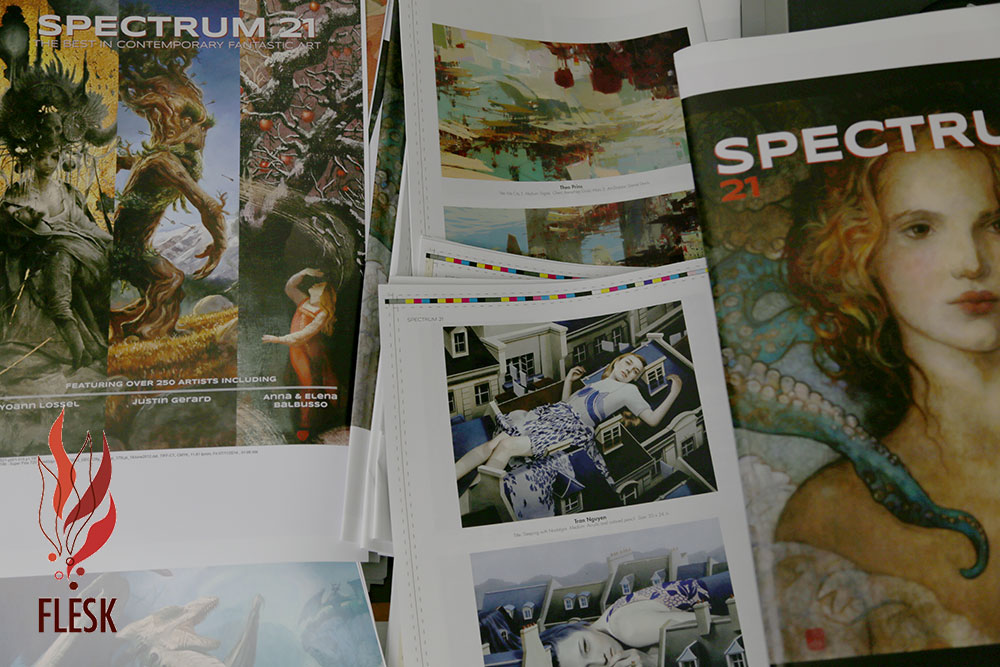 Hi, everyone,
The Spectrum 21 printer proofs have been approved! The colors look spot on. I've shipped the proofs back to the printer today. Once they receive them the book will be going on the press shortly after. It's right on schedule for its fall release!
In this picture you can see proofs for page 1 of the book in the upper left hand corner, the cover to the right and miscellaneous pages around them.
I'm sending the Frank Cho book to the printer today. More news coming soon.
Enjoy,
John
John Fleskes
Flesk Publications
Flesk Publications on Facebook
Spectrum Fantastic Art
Spectrum Fantastic Art Live
Spectrum Fantastic Art Live on Facebook
Text copyright © 2014 John Fleskes. Artwork copyright © their respective owners. All Rights reserved.