Spectrum 21: the Best in Contemporary Fantastic Art has been sent to the printer. Here's the front and back cover and spine to the paperback edition.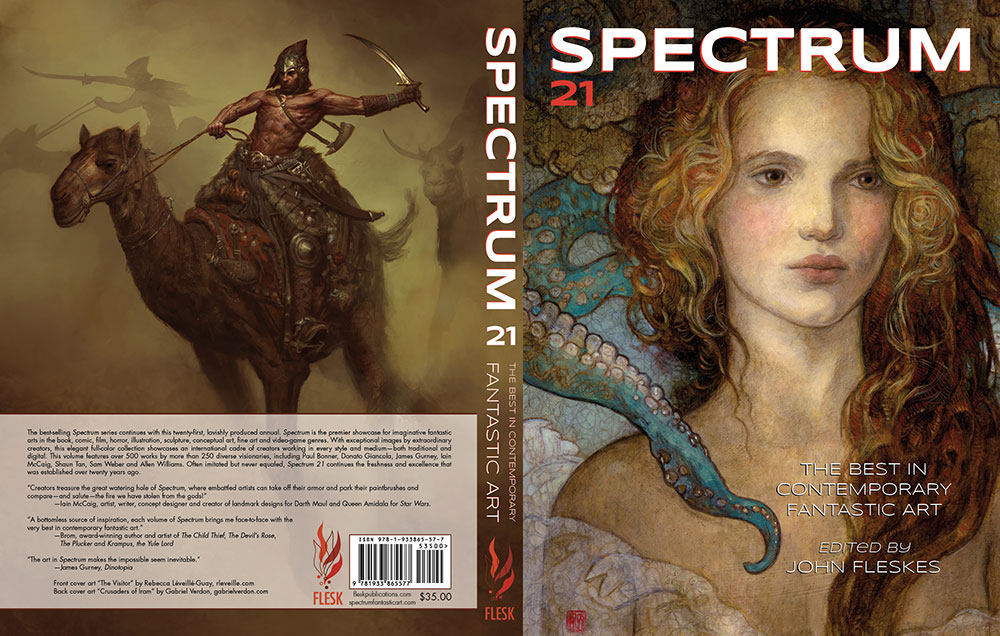 I want to thank the artists for turning in their art on time and for their help in making this book a smooth process. I'm happy to report that every artist that was accepted into Spectrum 21 turned in their art. Spectrum is a massive undertaking, one of which I am overjoyed to be a part of. I'll post some pictures of the printer proofs once they arrive, plus show off advance copies when I get them. The book will be available in early November.
You can pre-order the book direct from us on our online store here.
Enjoy,
John
John Fleskes
Flesk Publications
Flesk Publications on Facebook
Spectrum Fantastic Art
Spectrum Fantastic Art Live
Spectrum Fantastic Art Live on Facebook
Text copyright © 2014 John Fleskes. Artwork copyright © their respective owners. All Rights reserved.