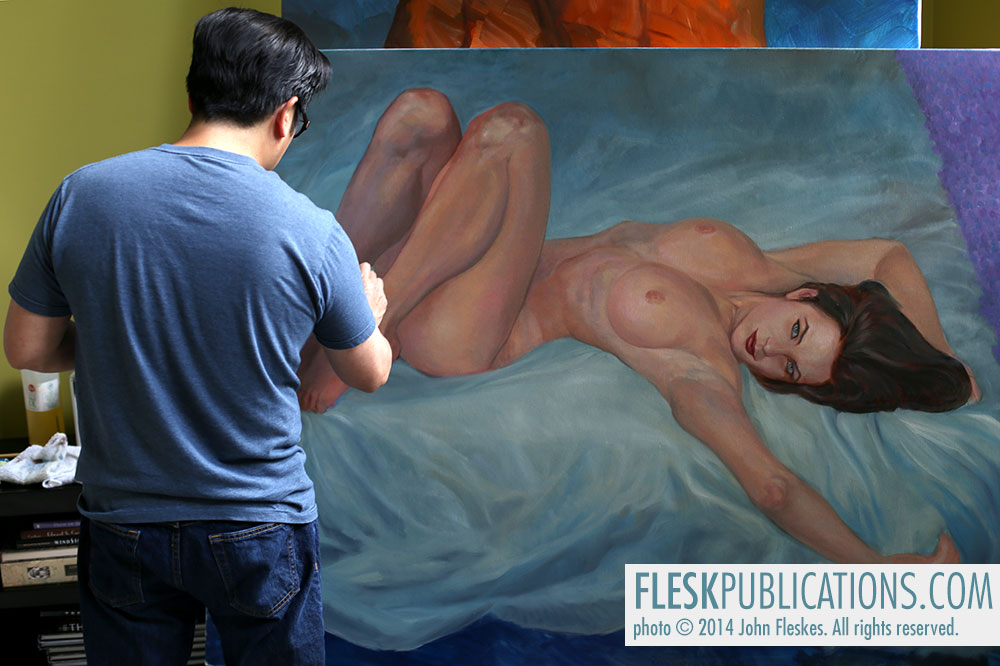 Hi, all,
I'm here with Frank Cho while we are finalizing his Drawing Beautiful Women: The Frank Cho Method book. We have been designing pages, scanning art, shooting photography and filming. Frank is currently working on his painting for the cover of the oversized edition of the book. Plus, he is working on basic anatomy pages, storytelling pages and more. We can't wait to have this book ready for everyone to see!
Enjoy,
John
John Fleskes
Flesk Publications
Flesk Publications on Facebook
Spectrum Fantastic Art
Spectrum Fantastic Art Live
Spectrum Fantastic Art Live on Facebook
Text and photograph copyright © 2014 John Fleskes. Artwork copyright © Frank Cho. All Rights reserved.