It's time for some Spectrum Fantastic Art Live 3 news! (Updated on April 15th to include David Palumbo to the Flesk special guests list.)
The show will be in Kansas City, MO in the Bartle Hall Grand Ballroom running May 9-11, 2014. There are five special guests who you can meet at the show. They are Wayne Barlowe, Tim Bruckner, Frank Cho, Camilla d'Errico and Justin Sweet.
In addition, Flesk is sponsoring eight more artists who will be hosted at the Flesk / Spectrum booth: Bill Carman, Terry Dodson, Craig Elliott, Android Jones, Iain McCaig, Jackson Robinson, Steve Rude, Mark Schultz.
Furthermore, there will be over 200 artists exhibiting at the show. We're also organizing far more workshops than before. We want everyone to have the opportunity to grow, learn and to be inspired. We have top artists in the industry giving extended live presentations. These are at no additional cost to the already affordable entry cost.
You can learn more about how to attend and exhibit at "The Art Fair With a Sense of Wonder" at the Spectrum Fantastic Art Live website.
Here is some information and sample art by those artists who I will be hosting. (The five special show guests are already highlighted on the SFAL site.)
Bill Carman has worked as a designer, illustrator, and art director at universities, ad agencies, publishing houses and for large corporations. Since graduating with a BFA in visual communication/illustration and an MFA in painting he has always free-lanced and exhibited. Bill is currently a professor teaching illustration at Boise State University. He has been featured in many exhibits and publications including Society of Illustrators New York Annuals (gold medal, silver medal), 3×3 Magazine professional annual, American Illustration and Spectrum (silver medal). He is the recipient of the bronze, silver and gold medals from CASE (Council for Advancement and Support of Education). Bill authored and illustrated a children's book, What's That Noise?, published in 2002 by Random House Books.  Painting for exhibitions and commissions continues to be where most of Bill's time is spent when he is not fishing.
Terry Dodson has been a professional artist since 1993. He has worked on such comic books and characters as Harley Quinn, Spider-Man, Star Wars, Superman, Wonder Woman, the X-Men, Harry Potter, the Defenders, the Avengers. He has worked for Hasbro, Mattel, DC Entertainment, Warner Brothers, ESPN, Electronic Arts, Hanna-Barbera, Marvel Entertainment, Sideshow Collectibles and many other clients.
Terry is now working on creator owned comics as well, currently the new graphic novel series "Red One" with writer Xavier Dorison, scheduled for a September 2014 release.
Terry has also worked in toy and statue design, animation and video games and has had gallery exhibitions featuring his paintings. He remains a popular artist in the industry –a status he attributes in large part to the contributions of his wife, Rachel, who adds her talented inking to his work.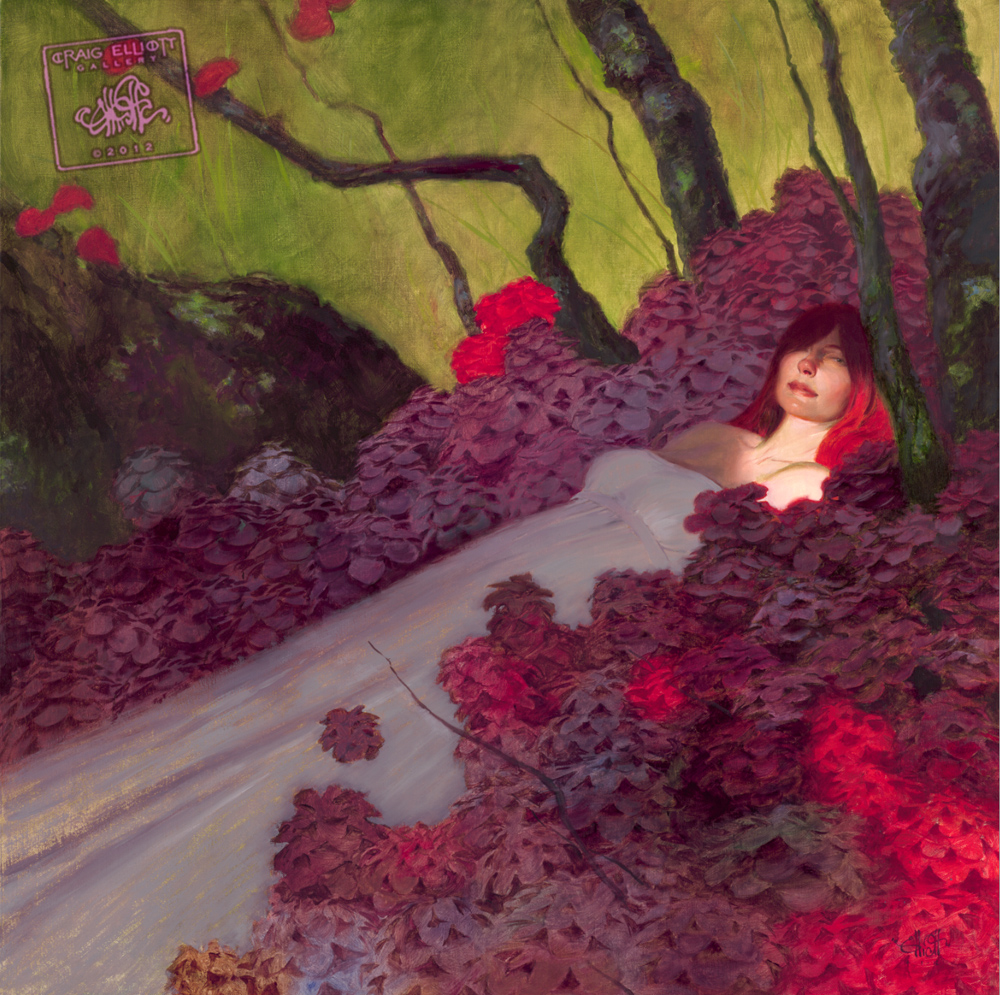 Craig Elliott has worked primarily for Disney and Dreamworks, designing their animated films such as Hercules, Mulan, The Emperor's New Groove, Treasure Planet, Enchanted, Monsters vs. Aliens, The Princess and the Frog, Rio and The Lorax. Craig has also done fully painted comic book and cover artwork. A multi-faceted artist, he is also an accomplished landscape architect, fine artist, sculptor and most recently, jewelry designer.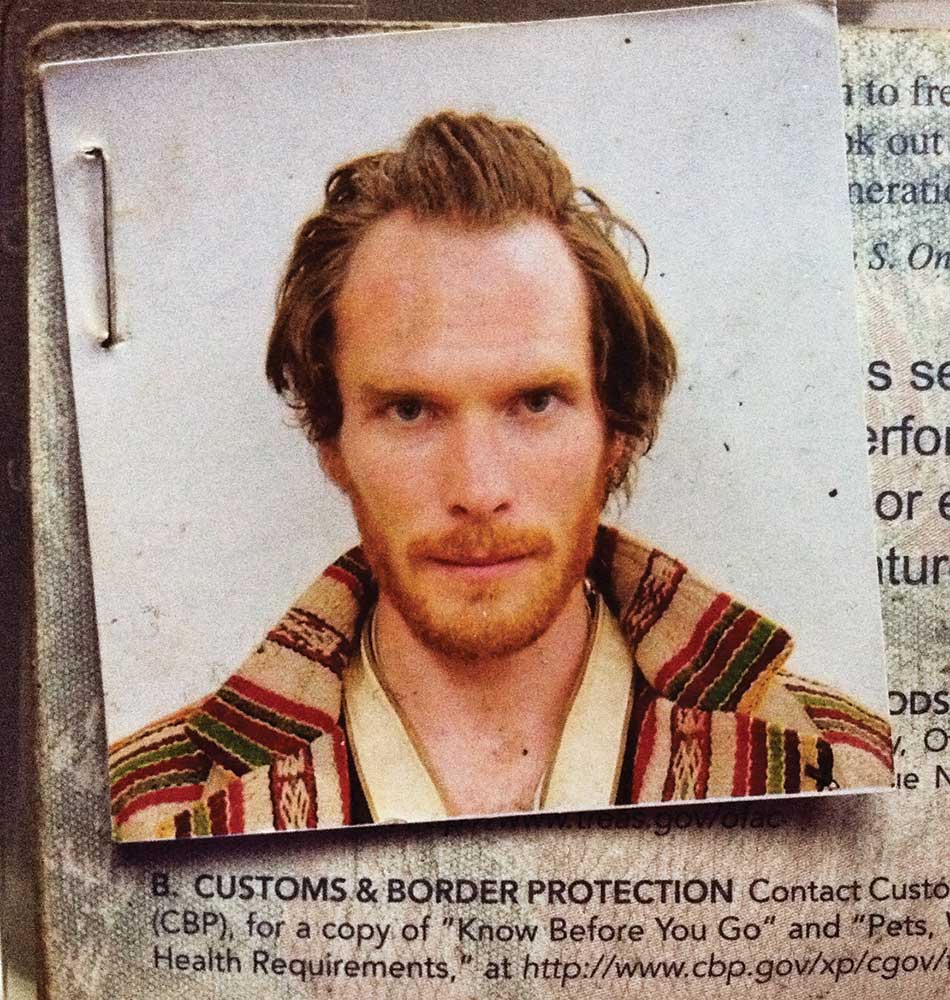 Android Jones is the cutting-edge creator renowned for his concept art for movies and video games, fashion design, body painting, illustration and digital performances. He started his career with George Lucas at Industrial Light & Magic, worked as the only North American concept artist for the Japanese gaming company Nintendo and became creative director for the entertainment development company Massive Black Inc., of which he is founder.
Iain McCaig divides his energies between a lifelong love of storytelling, and a passionate belief that everyone in the world can learn to draw. McCaig is best known for his cover art for Jethro Tull's Broadsword and the Beast and his Star Wars designs for Queen Amidala and Darth Maul. His other films include Interview with a Vampire, Dracula, Terminator 2, Hook, Peter Pan, Charlotte's Web, Harry Potter and the Goblet of Fire, and Disney's John Carter. He is also a Chesley nominated illustrator, having illustrated books ranging from Fighting Fantasy to J.R.R. Tolkein's The Hobbit. Shadowline: The Art of Iain McCaig, a 28 year retrospective of his film and publishing work came out in 2008. Currently, McCaig is developing an original live-action feature film, Book of Secrets.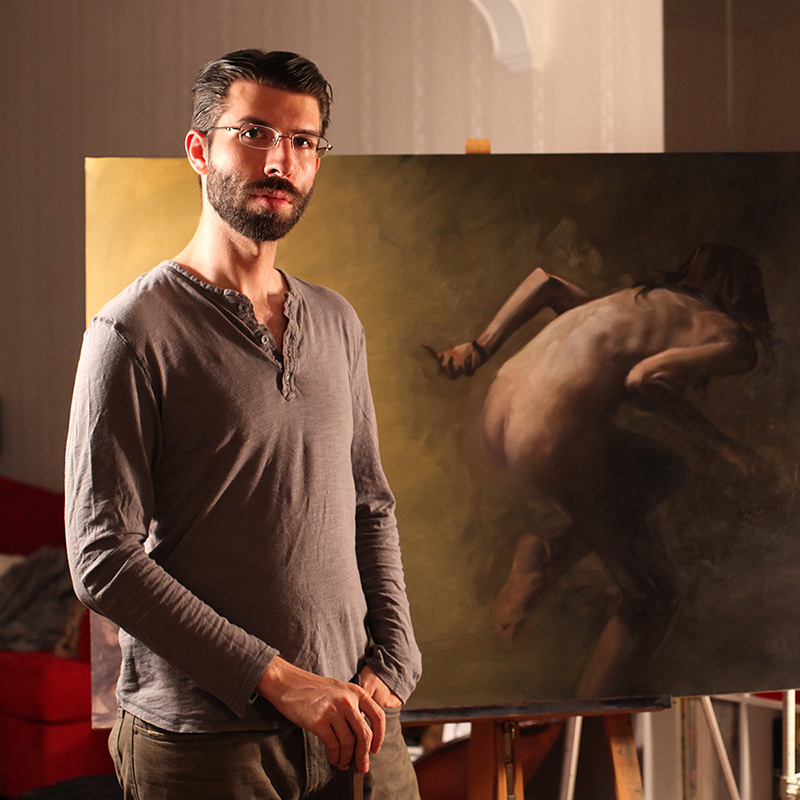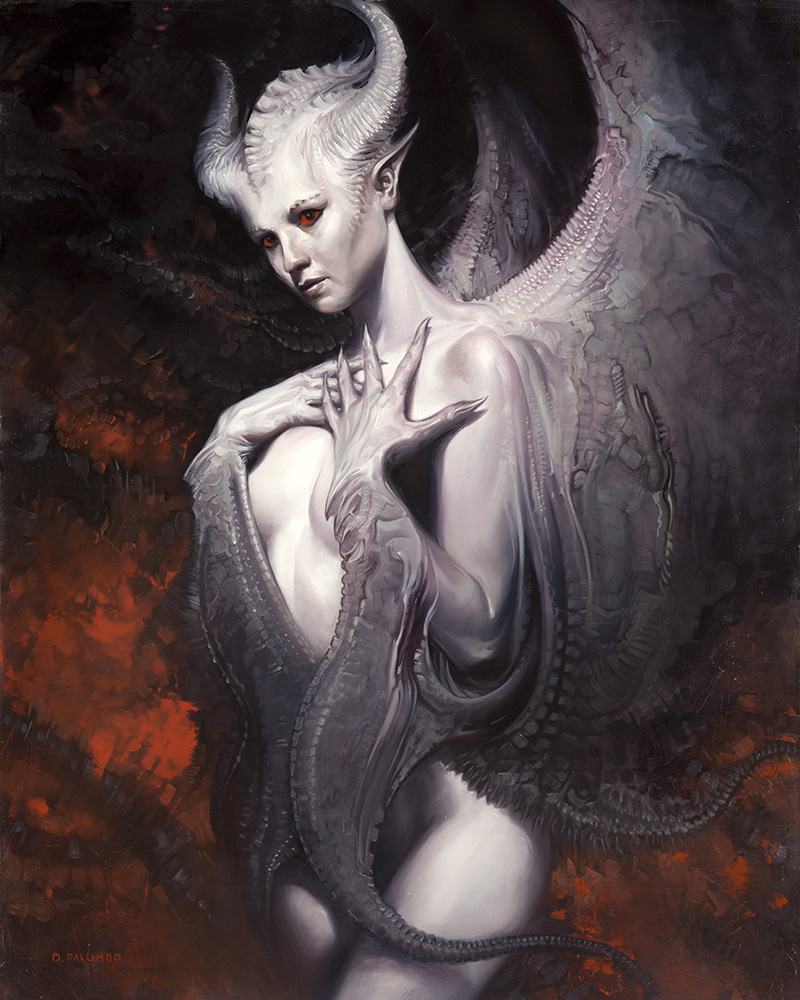 As a freelance illustrator, David Palumbo's work has been featured prominently in the F/SF market on book covers, comics (Dark Horse), and collectable card games (Magic: The Gathering), as well as such mainstream publications as Scientific American and The New Yorker.   His emphasis on moody and dramatic genre scenes have received multiple honors including several Spectrum medals and a Chesley award as well as having been shown in galleries and exhibitions from New York to Paris.
Jackson Robinson is the owner and artist behind King's Wild Project, a luxury playing card company.  With roots from the crowd-funding website, Kickstarter, Jackson burst into the deck design scene in early 2013.  Drawing inspiration from currency and banknotes of the late 1800's, Jackson's most popular series has been The Federal 52, including 10 different decks that highlight the art of American money and intaglio printing throughout history.
Jackson has also worked in the video game industry, 2-D print illustrations, as well as a teacher at the Gnomon School of Visual Arts in Hollywood, CA.  When Jackson isn't working on pushing the envelop of card design, he loves hanging out with his wife and two sweet daughters.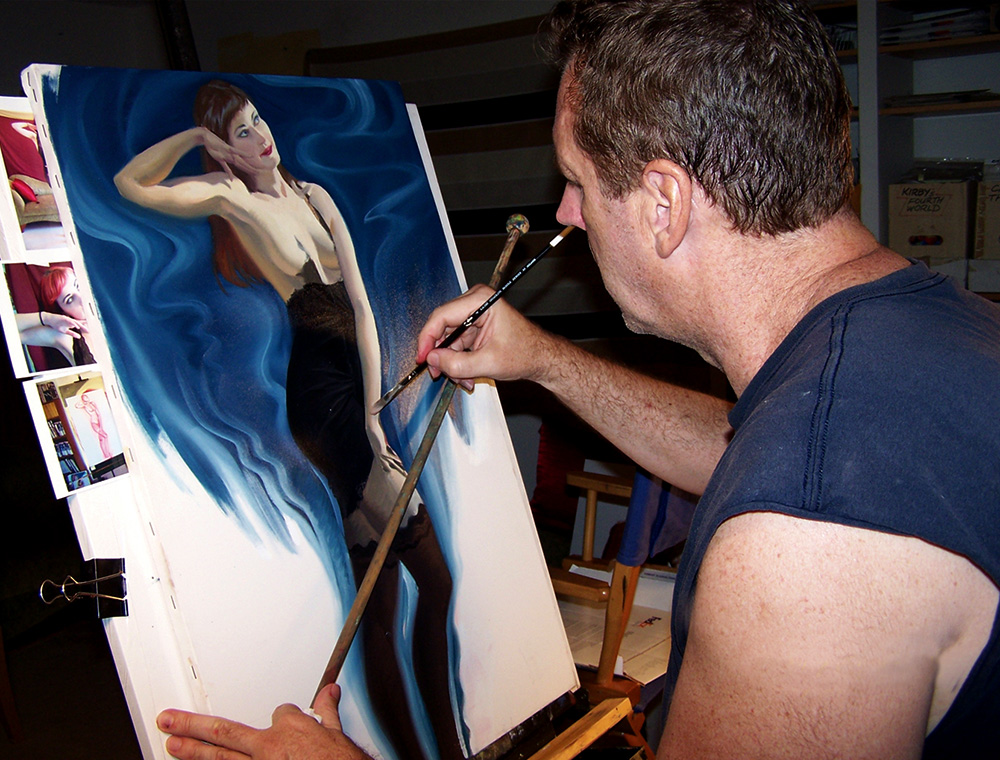 Steve Rude's career began in 1981 with his and co-creator Mike Baron's groundbreaking Nexus comic series. This space saga catapulted Rude into the field of comics, where he became highly sought after by major publishers. During his first few years in the industry, Rude's efforts led to numerous awards, such as the 1984 Russ Manning Newcomer Award, the Kirby Award for best artist in 1986, and numerous Eisner's for artistic achievement. For over two decades, Rude has drawn hundreds of comic's greatest iconic heroes, and has galvanized the art world as a comic magazine artist and illustrator.
Mark Schultz is a storyteller by nature as well as by profession. He could always draw and his storytelling tends to lean toward the visual, although he can cobble his ideas into words as necessary. His interests in adventure fiction and the sciences led him to create his award-winning Xenozoic Tales comic series. He has illustrated a collection of Robert E. Howard's Conan of Cimmeria and written the science primer graphic novel The Stuff of Life: A Graphic Guide to Genetics and DNA. Between scripting the weekly newspaper adventures of Prince Valiant and producing images for his art series collection, Carbon, he continues to chip away at the illustrations for his novella Storms at Sea.
I'll have a few more artists announced who will be appearing at our booth as we get closer to the show date.
Enjoy,
John
John Fleskes
Flesk Publications
Flesk Publications on Facebook
Spectrum Fantastic Art
Spectrum Fantastic Art Live
Spectrum Fantastic Art Live on Facebook
Text and noted photographs copyright © 2013 John Fleskes. Art and photographs copyright © their respective owners. All Rights Reserved.