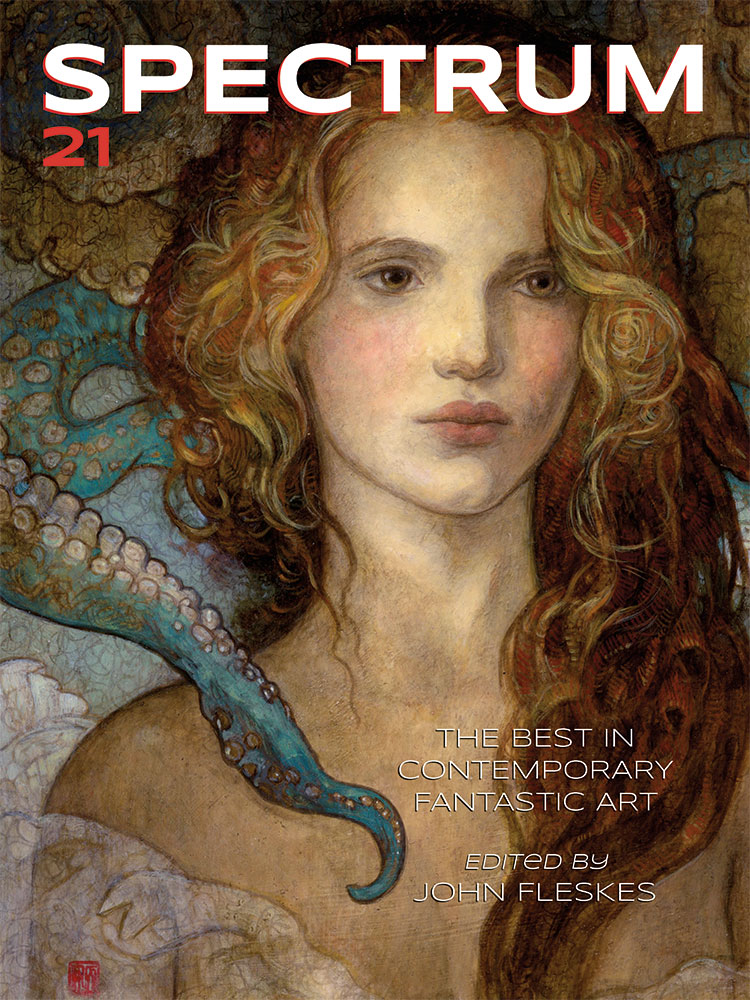 Hi, all,
I've just wrapped up sending out all of the notification emails to the artists who were selected for inclusion into Spectrum 21. There are over 200 artists and nearly 500 works included in Spectrum 21. I took my time to match up the names, art and specifications since I want to verify these details with the artists to make sure they are right. It's incredibly important to me get the information accurate in the printed book and so, I chose not rush the process.
If you are on the Spectrum 21 artist list and did not receive an email from us, please shoot us an email at info@spectrumfantasticart.com and we will help you out.
With this step done, I have begun working on the actual Spectrum 21 book designs. My goal is to have the book ninety-percent mapped out before I leave for the Spectrum Fantastic Art Live event in early May.
Also this week, Frank Cho and I did the rough designs for 25 pages of his Drawing Beautiful Women book. Between now and early July I expect to have Frank's book, Spectrum 21 and The Art of Nexus by Steve Rude wrapped up, plus maybe one more book. Then we will be off to Comic-Con International in San Diego!
Enjoy,
John
John Fleskes
Flesk Publications
Flesk Publications on Facebook
Spectrum Fantastic Art
Spectrum Fantastic Art Live
Spectrum Fantastic Art Live on Facebook
Text and photographs copyright © 2014 John Fleskes. Artwork copyright © 2014 its respective artists. All Rights Reserved.