The Spectrum 21 judging event is this Saturday! Five jury members will convene in San Jose, California to cast their votes to decide which call for entries submissions are included in Spectrum 21: The Best in Contemporary Fantastic Art. Good luck to everyone who participated!
Meet our third jury member: George Pratt.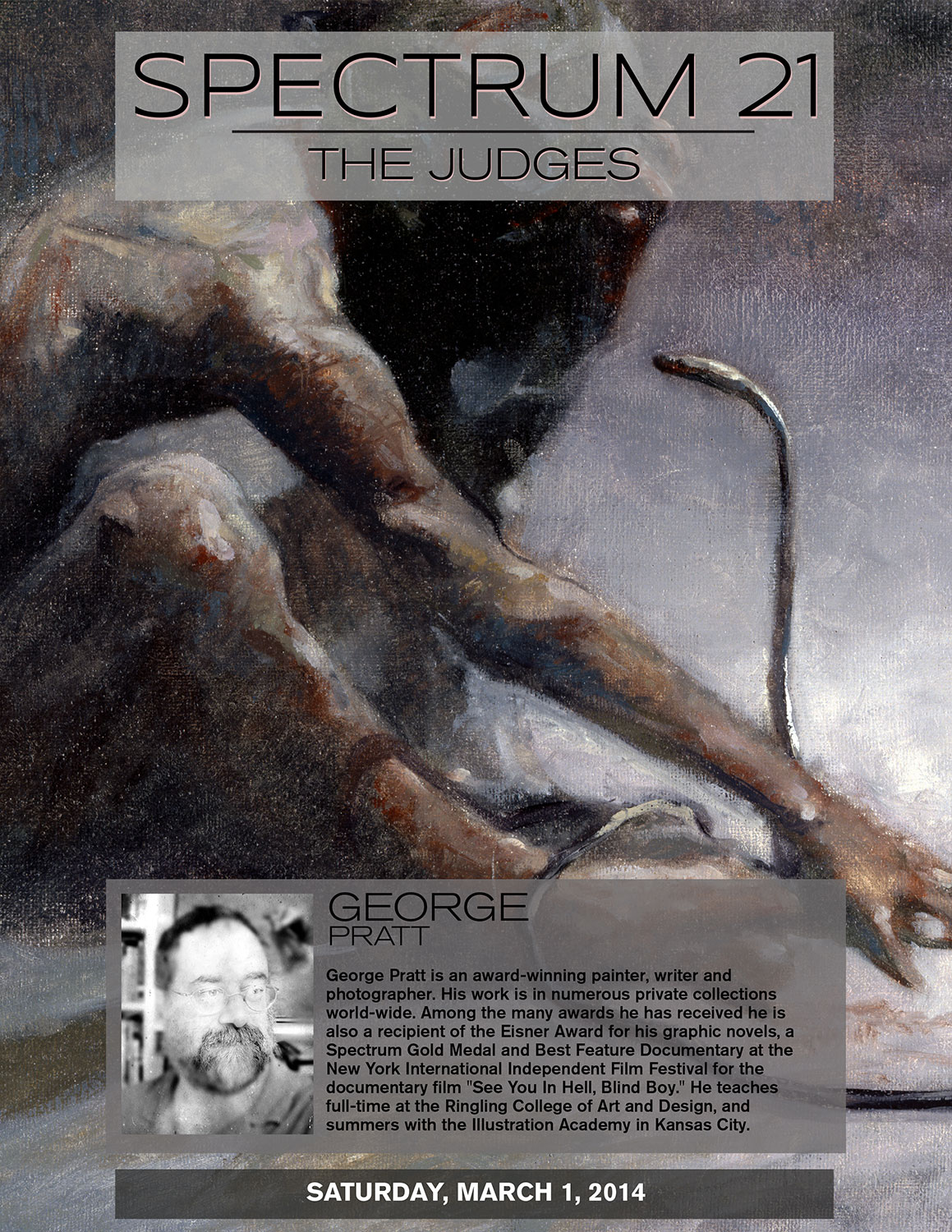 George Pratt is an award-winning painter, writer and photographer. His work is in numerous private collections world-wide. Among the many awards he has received he is also a recipient of the Eisner Award for his graphic novels, a Spectrum Gold Medal and Best Feature Documentary at the New York International Independent Film Festival for the documentary film "See You In Hell, Blind Boy." He teaches full-time at the Ringling College of Art and Design, and summers with the Illustration Academy in Kansas City.
To learn more about George, visit his website here.
Enjoy,
John
John Fleskes
Flesk Publications
Flesk Publications on Facebook
Spectrum Fantastic Art
Spectrum Fantastic Art Live
Spectrum Fantastic Art Live on Facebook