We had a solid thirty-foot long booth at the Strip Festival show in Breda, The Netherlands on October 26 and 27. Terry Dodson, Petar Meseldzija, Mark Schultz, Jim Silke and Thomas Yeates joined us for signings during the duration of the weekend. I would like to express a special thanks to our hosts, Mark Thelosen and Guido de Bue, plus De Stripspecialist. And to the Strip Festival Breda organization and volunteers, plus all of those at Eppo for their help and support and for making our visit a pleasant one. We had a wonderful time!
Here's a batch of pictures that I took at our booth. Captions fall under each picture.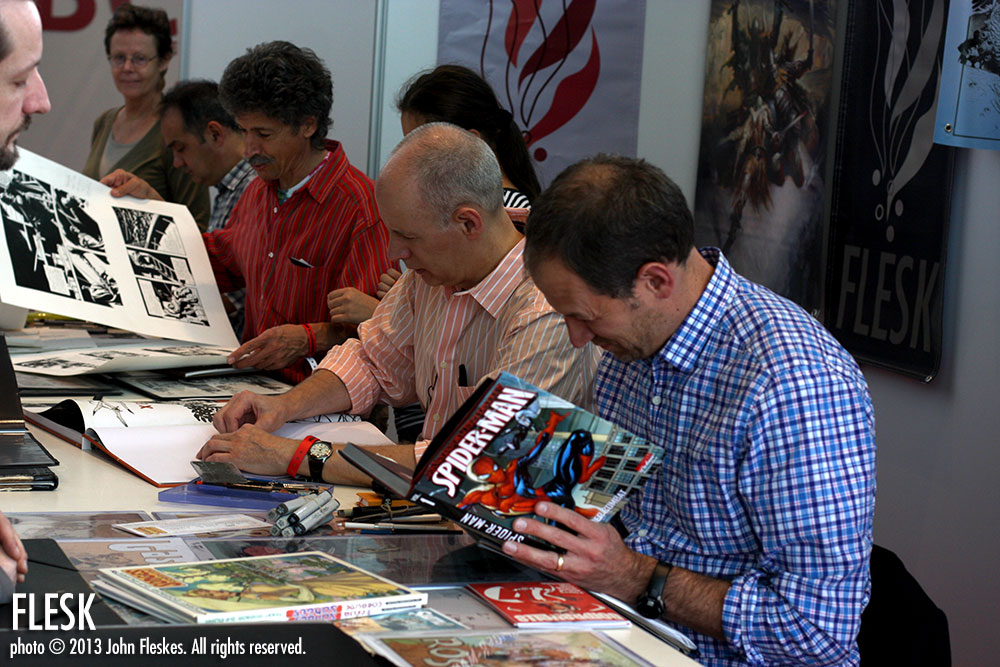 Starting from the front, here is Terry Dodson signing a collection of his art on Spider-Man, Mark Schultz doing a drawing in his Xenozoic Artist's Edition, Thomas Yeates pulling out some of his Prince Valiant original art, Petar Meseldzija adding a sketch to his art book, with Petar's wife, Anita, keeping us boys in line.
Mark Schultz, who writes the weekly Prince Valiant Sunday strip, was discussing an upcoming storyline with Thomas, who happens to be the artist. Throughout the weekend you could overhear them working out the details for the coming months. In this case, Mark decided to sketch out what he was thinking for one particular segment.
Petar Meseldzija does the best sketches in books! All are different and they serve as a necessary challenge to keep him sharp. Petar does not compromise. I respect that trait.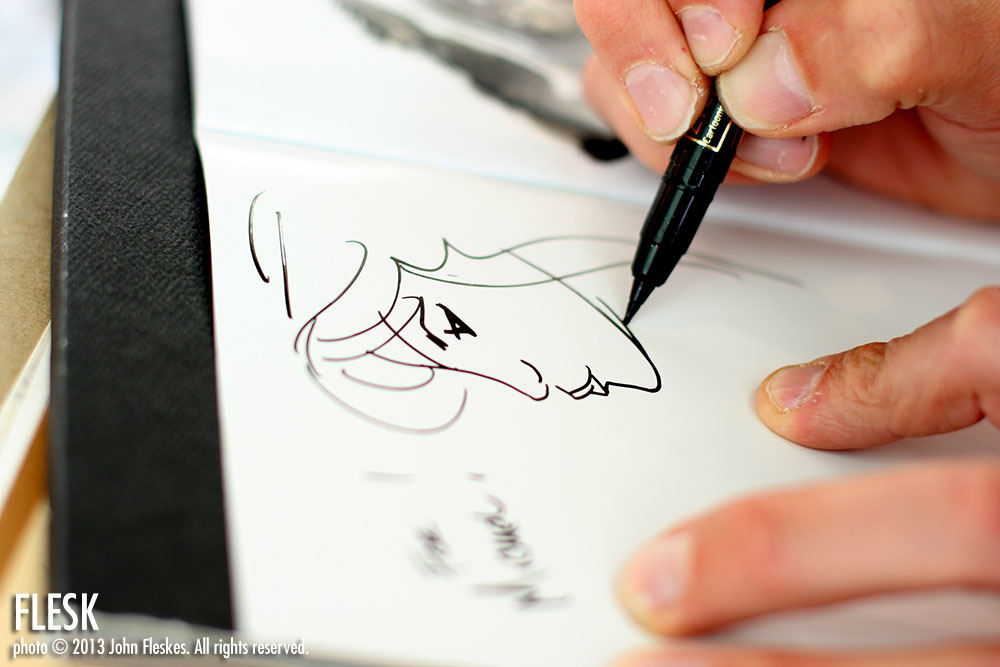 Terry Dodson adding a quick headshot into one of his books. Terry had the largest lines each day. Fortunately this Dutch show has short hours and is only two days so none of us got worn out. It was quick relaxing, actually.
Thomas Yeates talking with a fan. Thomas is a delight and has an infectious laughter.
Thomas poses for Mark Thelosen, the new owner of this particular Prince Valiant original. And, I'll add that Mark shuttled us all around the city and back and forth to the airport. For this, and many other reasons, Mark is an official lifetime member of the Flesk team.
The legendary Jim Silke signs a recently sold original.
Petar is all smiles, except when he is focused on drawing.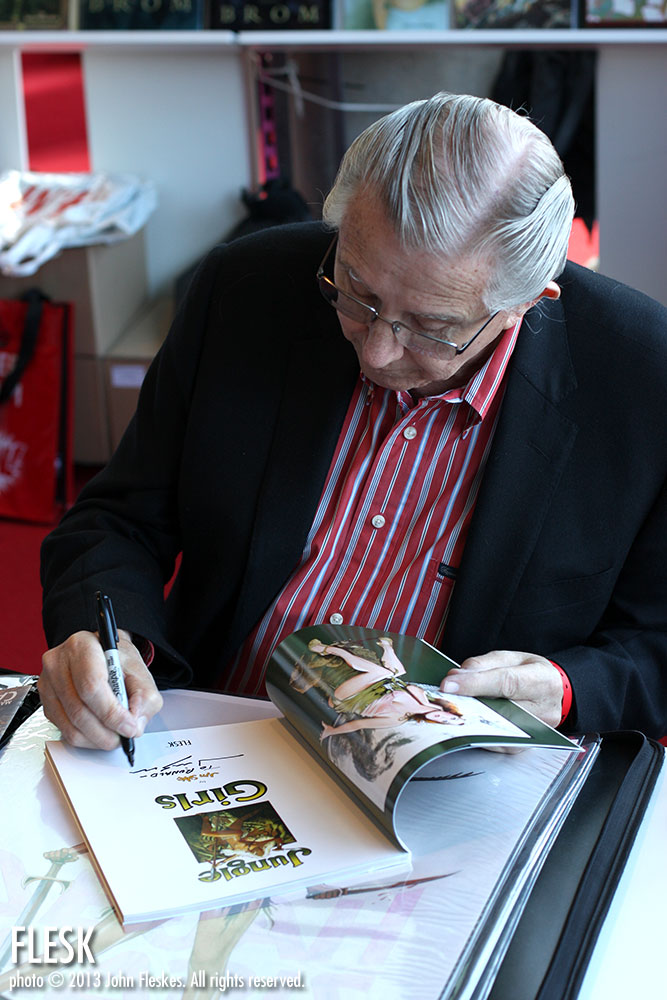 Jim signs his Jungle Girls book.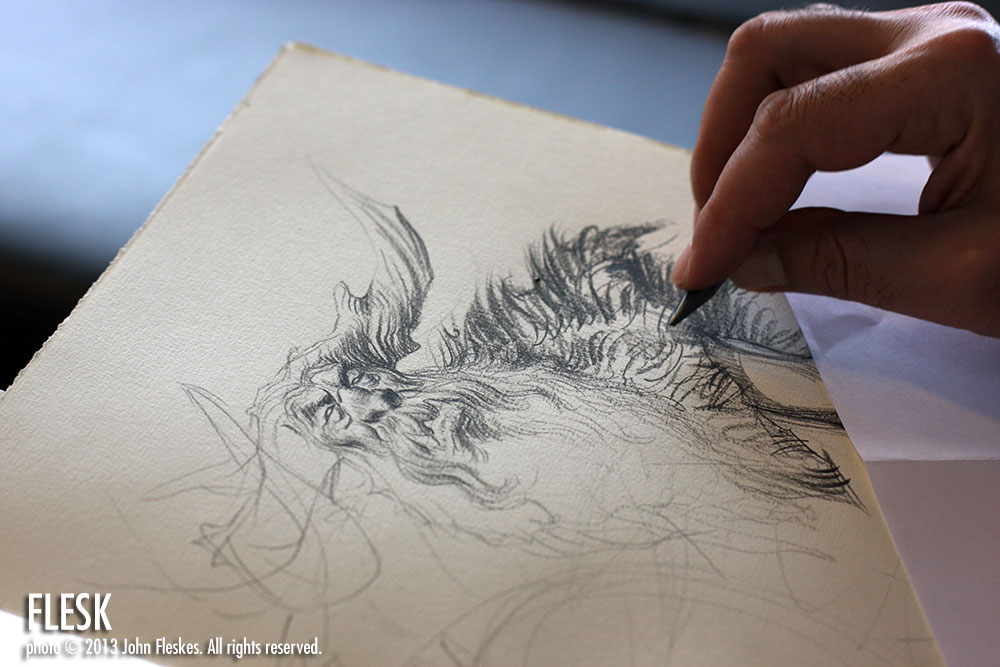 Petar snuck behind our booth wall to focus on this drawing commission that he wanted to make extraordinary. It's quite the experience to watch Petar work.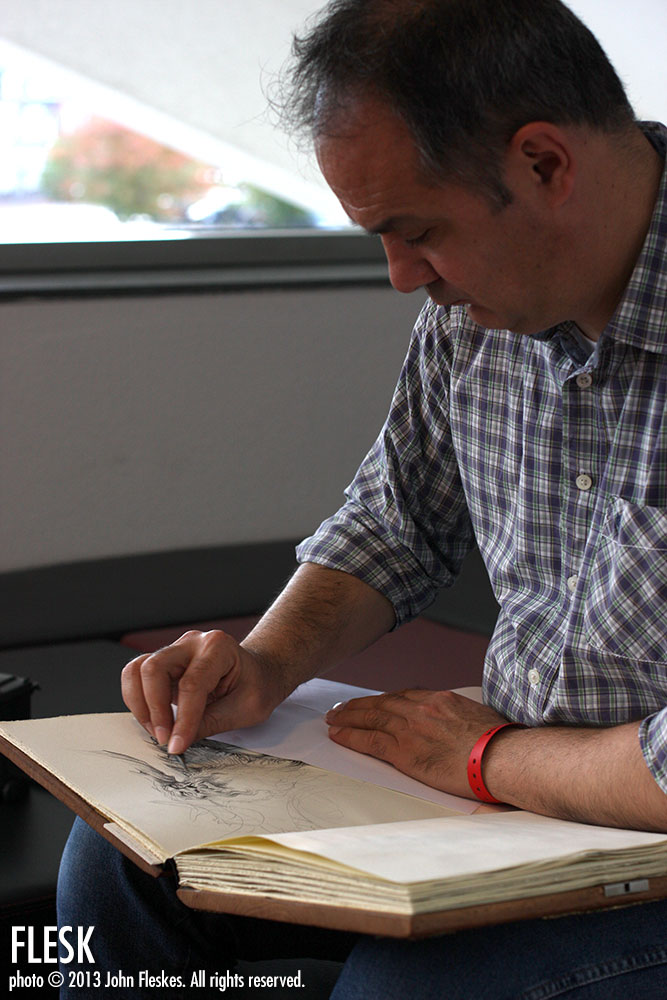 A pulled back shot of Petar working on the same piece. See, no smiles. He's creating.
This is a shot of Mark Schultz from the perspective of being in front of the booth. Mark was adding a Hannah bust drawing to his Xenozoic Artist's Edition.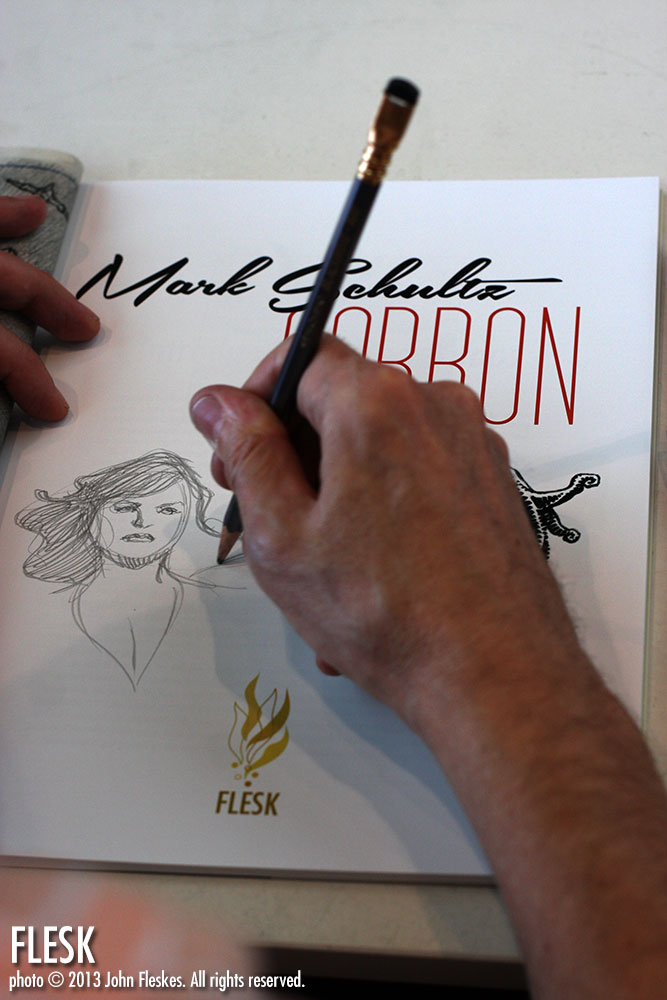 Mark, who very rarely sketches at shows, adds a Hannah sketch to his new art book, Carbon.
Thomas finished up four convention sketches that were ready to be picked up by his fans.
Remember when I mentioned how steady Terry's line was? Well, here's proof.
Terry was only able to finish one or two art commissions at the show. Here's Terry working on the first one.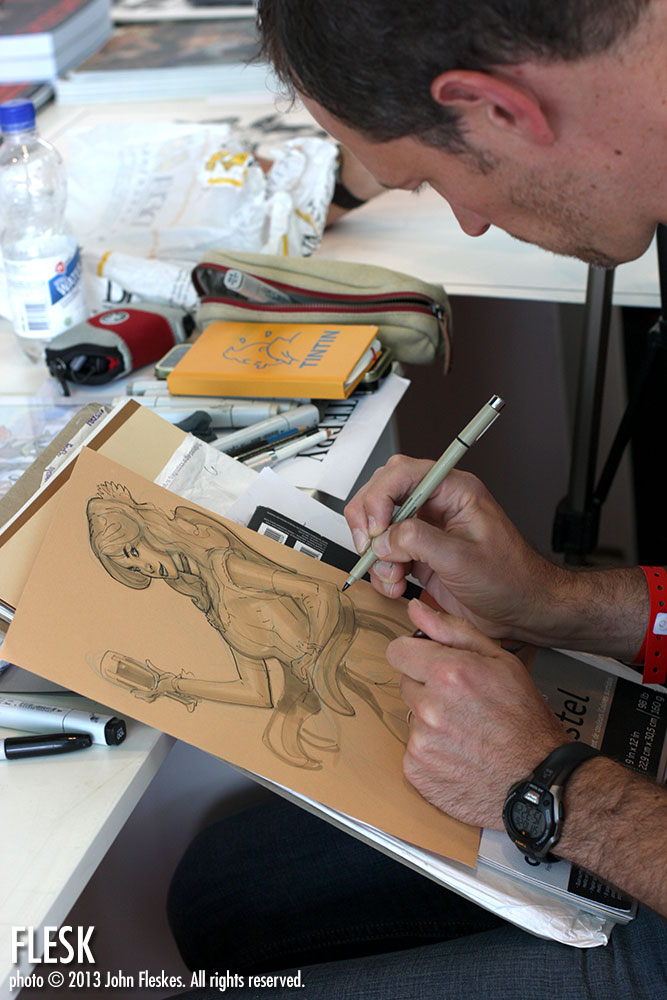 This is an alternate angle of Terry working on his commission.
Thanks for looking. I'll be sharing more pictures soon. Check on back here next week to see them.
Enjoy,
John
John Fleskes
Flesk Publications
Flesk Publications on Facebook
Spectrum Fantastic Art
Spectrum Fantastic Art Live on Facebook
Text and photographs copyright © 2013 John Fleskes. All Rights Reserved.