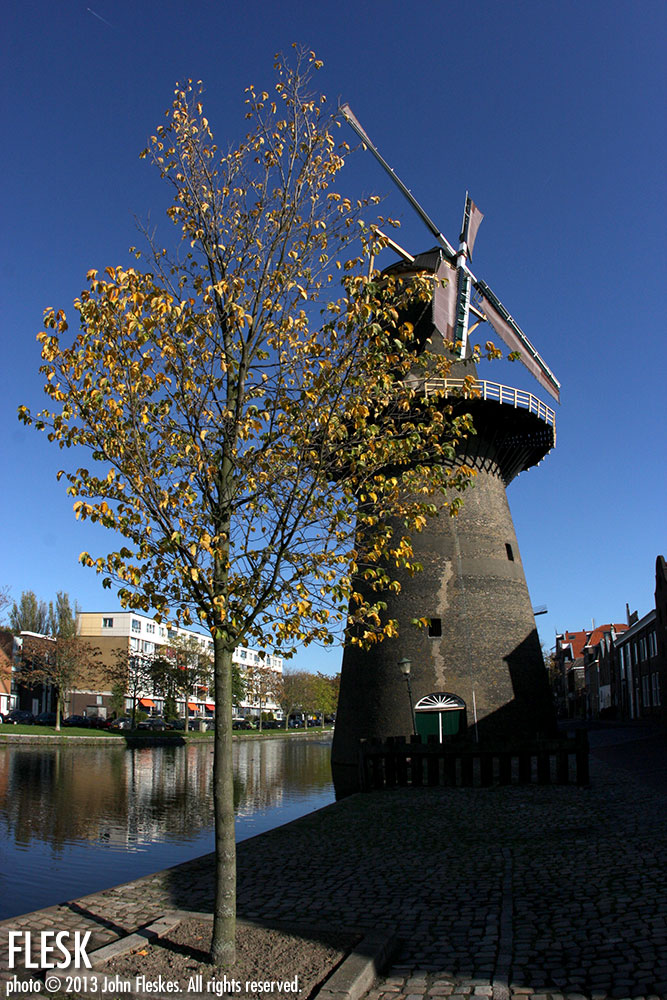 I arrived back to the office from two successful events that were held in Breda, The Netherlands at the end of October. The first event was our An Evening with Flesk Prime, and the second was the Strip Festival. I will write about these and share some pictures in a series of blogs over the next few weeks. For now, I want to provide an update on what is coming next from Flesk and Spectrum.
With 2013 coming to a close, I can positively reflect upon our two Kickstarter projects being finalized, our ten book titles that were released, and the eight events where we exhibited at, plus my working on the Spectrum transition and pushing the new Spectrum website live. It's the most that we've accomplished in a single year and I'm proud of all that we've accomplished. I'm looking forward to the next series of projects and shows that will take us into 2014.
Currently, I am working on the Wayne Thiebaud: Works on Paper 1948-2004 exhibition catalog for the Weisman Museum of Art located at the Pepperdine University in Malibu, CA. Last year we packaged their Illustrating Modern Life book that focused on the golden age of American illustration. I'm delighted that the museum director and book editor, Michael Zakian, has asked me to take part in the book production for this important American painter. The show will run from January 11 to March 30, 2014. I'm planning on having this done and off to the printer in the next two weeks.
Frank Cho and I will be launching a Kickstarter campaign for his new book, Drawing Beautiful Women: The Frank Cho Method. I'm going to save the details for closer to when we launch, which is scheduled for Black Friday!
Also, a new Steve Rude Nexus art book is in development. Over the last couple of years I have been working with Steve and his wife, Jaynelle, to locate and obtain quality scans of Nexus original art pages that were inked by Steve. We've acquired a large group of complete stories. One of the major highlights that will be featured is a selection of pencil pages before they were inked. This is a book I am extremely happy to be working on. I have a 300 page book mapped out already! Hopefully with Kickstarter supporters we can make this even more unique and larger. Our Kickstarter campaign will start early next year sometime.
I had a chance to meet with Richard and Wendy Pini last weekend to talk more about their two books that we have in production, The Art of Elfquest and Line of Beauty: The Art of Wendy Pini. The one issue we are facing is having too much art to sort through! I expect it will take one more year to wrap these up.
In Spectrum news, the Call for Entries for Spectrum 21 is going smoothly. The online submission option, which is new for this year, is proving popular with the majority of submissions arriving in this fashion. Remember, we still accept print submissions through the mail. The jury will view the print submissions in the traditional format of viewing them in person and voting, and the online submissions will be viewed and voted upon on the computer. This allows the artists to choose their desired format.
Spectrum Fantastic Art Live is on for next May 9-11 in Kansas City, MO! Exhibitor applications are being accepted now and you can receive a cool $100 discount by reserving your booth by December 31. Until that time, booths are only $350 and artist tables (new for 2014) are only $100. The special guests so far are Wayne Barlowe, Tim Bruckner, Frank Cho, Camilla d'Errico and Justin Sweet. Sponsored by Flesk, I'll be bringing in Terry Dodson, Steve Rude and Mark Schultz, with more to come! You can download an exhibitor application form here.
Enjoy,
John
John Fleskes
Flesk Publications
Flesk Publications on Facebook
Spectrum Fantastic Art
Spectrum Fantastic Art Live on Facebook
Text copyright © 2013 John Fleskes. All Rights Reserved.