Greetings, all,
The Alternate Press Expo in San Francisco is this weekend. We will have three tables representing Flesk Publications and Spectrum Fantastic Art in our usual spot near the front entrance. Our space number is 212-214. We will be joined by artists, Craig Elliott, Shelly Wan and Terryl Whitlatch. And we are pleased to have Helpful Bear Productions with us and filming our adventures to share online after the show.
I always look forward to APE. It focuses heavily on the individual artists and independent creators. The show is packed with a diverse sophisticated group. It's like a giant artist's alley and small press area, without all of the fancy pop culture and non-arts related booths. What's not to like?
Flesk
We will have our entire line of Flesk books and prints with us, including the new Mark Schultz Carbon art book. Also available will be our exclusive publisher edition books by Brom, Terry Dodson, Wendy Pini and Bruce Timm.
Spectrum Fantastic Art
We have secured an advance copy of Spectrum 20 to have on display. Previous volumes will also be on hand to peruse. Free Spectrum Call for Entries postcards and Spectrum Fantastic Art Live event postcards will be available.
Those who are interested in submitting to the Spectrum 21 Call for Entries can turn them in at our booth. We will have submission forms available and we can answer your Spectrum questions. Additionally, you can ask us about the Spectrum Fantastic Art Live event happening in Kansas City next May. And you can pick up an exhibitor registration form for those who would like to join us there.
Artist Signings and Demonstrations
Terryl Whitlatch, the artist known for her creature designs for Lucasfilm and who provides workshops through her Tales of Amalthea master class, will be joining us both days. She will be doing drawing demonstrations throughout the weekend and she is happy to sign for her fans. She will also have her book, Animals Real and Imagined available.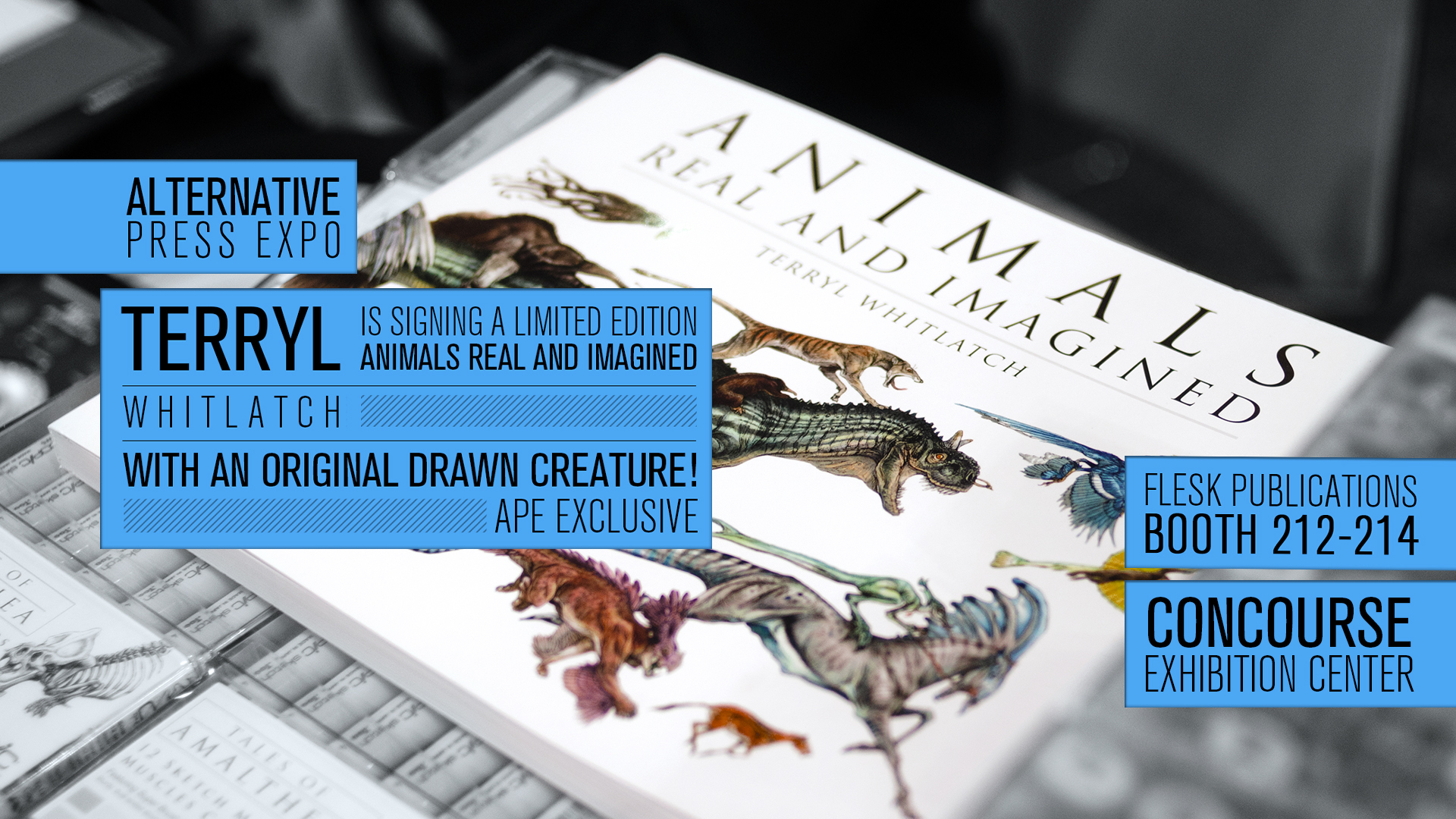 Craig Elliott will be doing a three hour oil painting demonstration from a live model on Saturday and Sunday starting at 2:00 each day. Craig will be answering questions during this time. This is an excellent opportunity to learn from Craig, who is a successful visual development artist who works for Disney, Blue Sky and other top companies.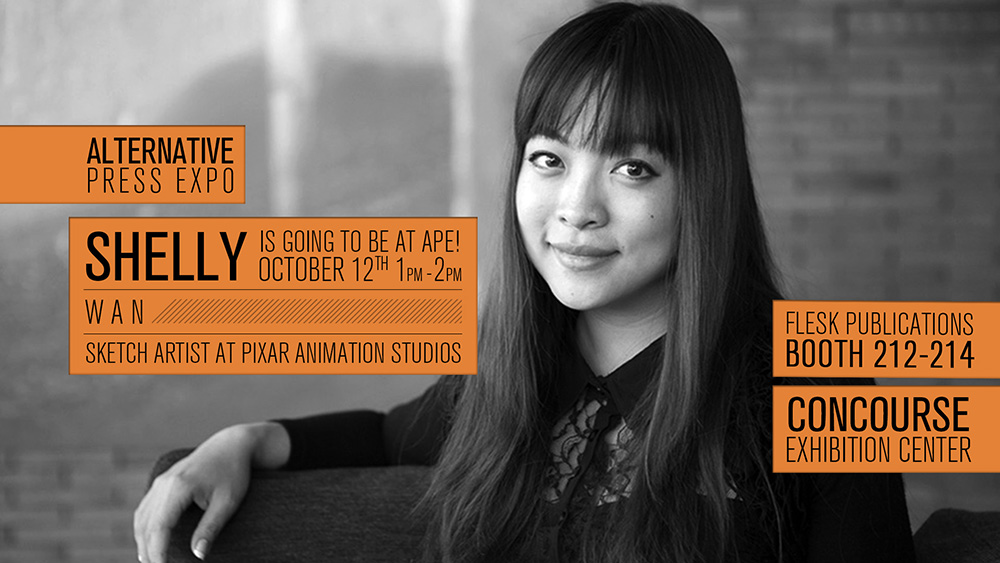 Artist and Spectrum 21 judge, Shelly Wan, will be making a signing appearance at our booth on Saturday from 1:00-2:00. Shelly worked as a visual development artist on Astro Boy; she has done art for Magic: The Gathering; and currently she works for Pixar, having done sketch and color work on Monster's University.
Helpful Bear Productions
The crew from Helpful Bear Productions will be joining us and filming our exploits at the booth. A short video will be shared on our Spectrum Fantastic Art website within a week after the show. We have partnered up with Helpful Bear Productions to document and share our events online so you can feel a part of the experience even if you cannot make it. Helpful Bear is the production company that produced the Spectrum Fantastic Art Live 2 book promotional video. They are at work on a second book feature video, this one focusing on The Art of Brom. We have much more planned with Helpful Bear and I look forward to this new relationship growing.
We hope to see you at the show!
See you soon.
John
John Fleskes
Flesk Publications
Flesk Publications on Facebook
Spectrum Fantastic Art
Spectrum Fantastic Art Live on Facebook
Text copyright © 2013 John Fleskes. All Rights Reserved.